<![CDATA[I really love theses Zatchels bags. They are all hand made at the head quaters in Liectershire using traditional leather bag making skills by UK fashion brand Dean and Brian. They come in many different colours and designs. They are quite expensive but they are really worth it.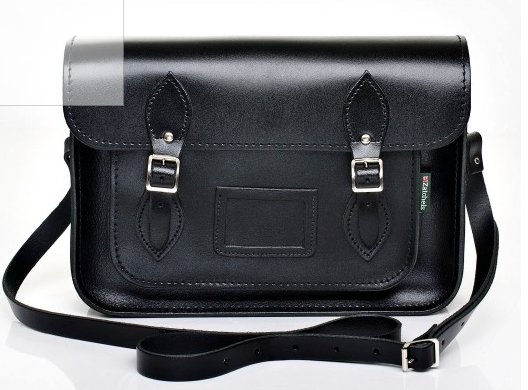 Starting with this Classic Black Leather Satchel. They all come in many different sizes and 10 other classic colours including Yellow and bright red. This one starts at 11.5inchesat £76.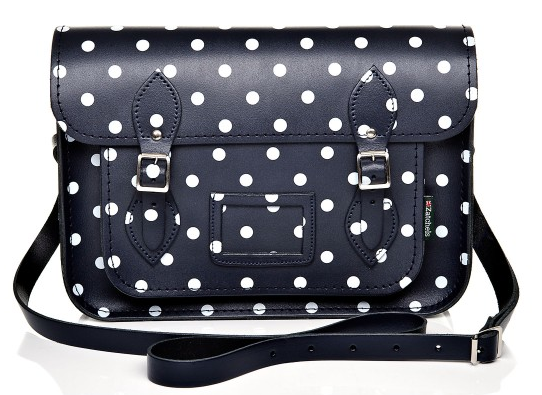 This Navy Blue and White Spot Leather Satchel starts at £91 It is a really cute look for the Spring/ Summer season. This one comes in 7 other colours. Baby blue spot, White and red spot, Orange and White spot, Baby Pink and White Spot, Red and White Spot, White and Black spot and finally White and Black spot. Check them out.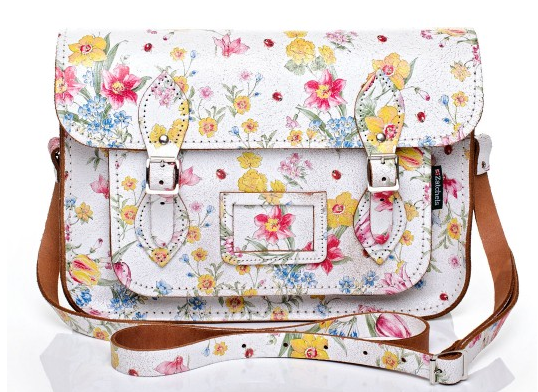 This White Leather Satchel with Large Floral Pattern is so amazing. It would finish off a cute Summer outfit and add a bit of Pinache. It is in the more expensive Cracked Leather Collection at £104. I would tell you about the rest of the collections but they really have to be seen to believed because they really are gorgeous. Go to their site  www.zatchels.com to find out more information about them and these gorgeous bags. By the way Grazia Magazine are doing a give away for one of these bags in oh so on trend ice cream colours. It is good enough to eat so go have a go at winning one.