<![CDATA[Wedding Season is coming up fast and the boyfriend and I have a few to go to this year. Squee! Exciting. So I thought that I would should you a few ideas that I have had. Do tell me what you think though, The more ideas the better. :-) Toddle pip!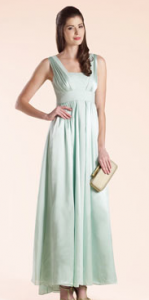 Let get the expensive options out the way first. This gorgeous Sea Foam Lorton maxi dress is from Monsoon for £180. Pastels are very in this season and this fits in with this trend beautifully. A nice little clutch and pale sandals will set this look off.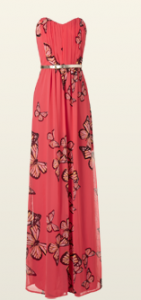 My favourite dress at the moment is this Jane Norman number. Coral is huge this season and it's everywhere. It's maxi which as you can properly tell at the moment and it comes in at £65. Jane Norman have had a few sales on too so if you are lucky, you could hold out and get the dress when another sale comes around. A lovely jacket and gold accessories will really make you feel like a million dollars in this dress. What do you think? Winner?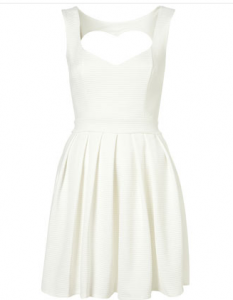 I love this dress. From the cute heart cut out in the back to the pleats in the skirt, it's the cheapest of the gorgeous dresses at £55 from Topshop. This dress also comes in a lovely blush colour which is in the neutral trend from this S/S season. Team the dress with a white or blush coloured jacket and a pastel coloured bag. Perfect !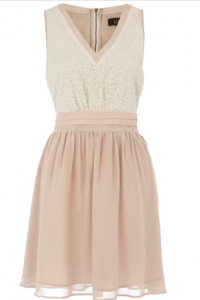 This gorgeous dress is from Dorothy Perkins and is £45. The ivory dress has a sequinned  bodice and a lined chiffon skirt. Perfect for any summer wedding and looks so much better in real life. Go and check it out. Bling the dress up with some jewellery  to finish the look.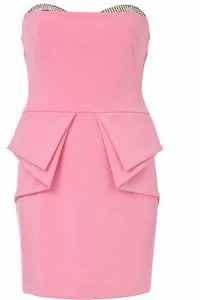 I have seen a few people wearing this Limited Edition dress from River Island, and it looks fantastic, especially with bling shoes and some Swarovski jewellery. This dress also comes in black which you could team with a white jacket to make it more suitable for a wedding or go for the pink version which looks lovely. Again, Let me know if you have any other ideas. Whoop! Weddings, Love them. Update! How gorgeous is this dress that @Louiseeeeeeee (becausewearingblacklooksmysterious.co.uk) has been lusting after and suggested . Amazing!  It's £65 from  ASOS. She says that she would team it with a leather jacket.  I would possibly team it with a blush coloured or black jacket for a wedding. What about you? What would you team it with?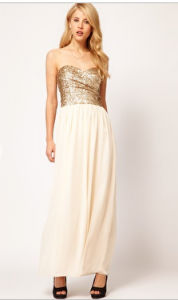 Happy shopping!