I have been ill over the last few days, capsule just a cold/flu bug thing so I haven't done a blog post today.
I thought I would share a few things that I have watching.
Apart from watching copious amounts of The Secret Life of the American Teenager, recipe I have watched: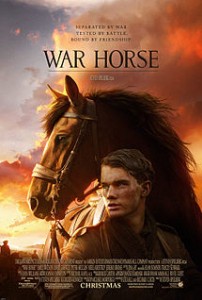 I watched the film a few days ago.You can probably guess what the film is about so I won't spoil it for you.
I really loved this film although I had a few questions that were unanswered at the end of the film. It is a really great story, malady and very much worth the watch.
If you have watched War Horse then let me know what you thought of it. I'd love to know.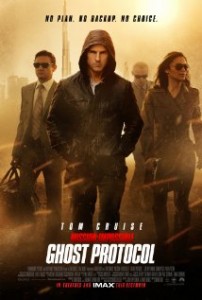 I watched this on Sunday night. It has the normal recipe  for a Mission Impossible film, An impossible mission that could just be pulled off by a team of brilliant under cover agents. Will they complete the mission, and how will they do it?
I was not dissapointed and I actually think that this film is one of the best in the series of films. That's a huge statement from me, have you seen it? Do you agree?
My last program of this post is a YouTube Channel.
I found Anna and Jofus (Jonathan) Saccone Joly and their many You Tube Channels and blogs just after christmas.
Another Beauty Guru called Sam Schuerman (individual post coming up) added me on Twitter and she mentioned this couple and I have been hooked ever since.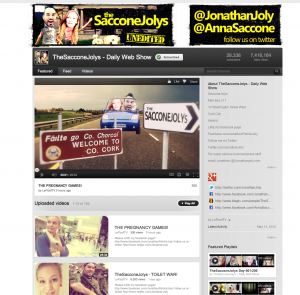 Le Floof TV  is the SacconeJoly's daily Vlog. It gets uploaded daily at 6pm, it's a day behind which really works especially if you follow them on Twitter too and it's the best program to watch as it's a bit like a real life Big Brother but more.
The couple live in Cork/Ireland, Jofus is Irish and Anna is Italian/Irish. They have been making these blogs for about 2 years and it has followed them doing some pretty amazing things along the way.
They got engaged (Again) last year and then married in Sorrento in September , then they announced that they had a little one on the way and their two dogs Albi and Sina were going to have pups. Phew! That is a busy life.
You have to check this channel out and tell me what you think. It really is addictive.
Happy Shopping!
Positively, the most vital element that is considered while buying drugs from the Web is to make a right choice. To order remedies online from a respectable web-site is safe. Let's talk about numerous possibilities. If you're concerned about erectile health problem, you have to learn about "levitra 10mg" and "levitra cost per pill". Did somebody tell you about "cheapest generic levitra"? Don't forget, regard "undefined". Young men with sexual dysfunctions need professional help. The treatment plan depends greatly on the precise cause of the sexual problem. Along with their valuable effects, most medicaments, even so, can cause unwanted aftereffects although commonly not everyone experiences them. Online sex therapist services are the only safe variation if you are going to buy remedies, like Viagra, online.