<![CDATA[I went into Debenhams to find some make up to go with the outfit I am still choosing for my boyfriend's sisters wedding which is in about a months time. Wow, that is close. This is what I found and it has become my favourite make up range at the moment. It is the Estee Lauder Spring range, in-particular the  Topaz Mosaic Pure Colour Five colour eye palette and the Citrus Kiss lipgloss. They are both amazing.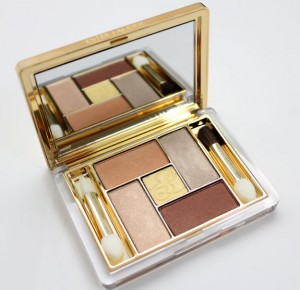 The eye palette is a great warm palette for skin with yellow or neutral undertones and  so this season. The eye palette has five colours all in warm natural colours. The five colours are two neutral colours, one very mushroom coloured,the other peachy in tone. One the other diagonal a darker more orange tone and the darkest of all the colours is a warm brown. The last colour is great asa highlighter and is a lovely yellow tone. You can also mix and match these colours. You get two applicators in the set too which would be great for traveling but not for every day use. The way that the palette has been designed enables you to have both a day time and night time look all in the sam palette depending on what diagonal you use.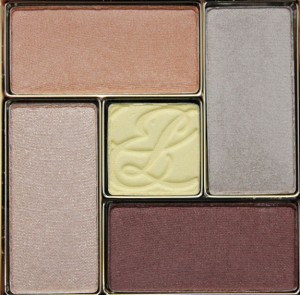 Th eeye palette is £35 but it selling out fast and it is Limited Edition and so once it is gone, it's gone.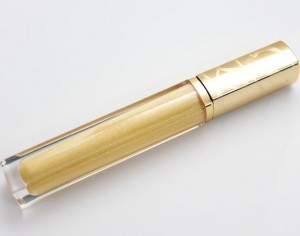 This beautiful lipgloss goes with the eye palette. It might look a little scary but it looks pretty gorgeous on. Kind of a golden colour on the lips and it is very much worth a swatch or two.
This lipgloss is £16 and it's well worth it. Let me know if you end up getting anything from this set. I'd love to know. Happy Shopping!