<![CDATA[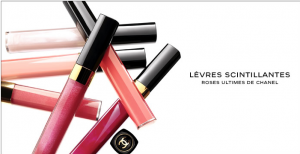 The new lipgloss and nail varnish-Roses Ultimes de Chanel collection came out in the Uk today so I got my first look at the new colours and they are gorgeous. Being Chanel they are quite expensive at £20 but they are well worth it. The collection includes 6 glossers which range from a really glittery light pink to a really deep dark pink and 4 nail varnishes that match the lip glosses.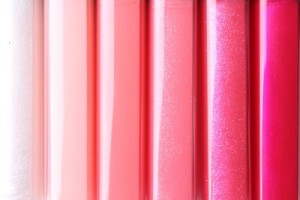 The lipgloss colours are  Surprise, Plaisir, Volupte, Amour, Desir, Jalousie.

Surprise: This cloud is really gorgeous on its own for a subtle look. It's really sparkly and can be used as a lipstick topper too for that little bit extra. Plaisir: This is a very pale pink. It is almost a milky colour and I would only wear this over a lipstick or lip-liner because it looks too pale on the lips to look good. Volupte: This is a peach colour and would look gorgeous on its own or again over a lipstick. This has no glitter to it at all but has a really lovely texture. Amour: This is a really gorgeous glittery light pink. This looks like Volupte with glitter. You could wear this on its own. It is my favourite but then I'm a light pink person. Desir: This glittery coral/pink colour, it is really pretty. Would be great to wear on its own and it is very difficult to deside between this colour and Amour as they are very similar. Both are very pretty, maybe I'll just go for both.:-) Jalousie: An amazingly pigmented fuchsia with a blue tint to it. A great colour and if you are one for bright colours then this will be a stand out colour for you. You have to see this in real life as this is really gorgeous and with walk off the shelves.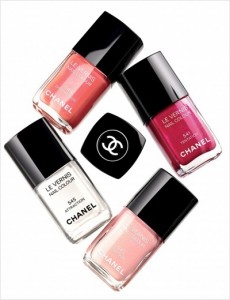 There are also 4 nail varnishes in the collections which are £18 each: a clear glitter-Attraction, light pink- Frisson, Apricot-Distraction, and a dark pink almost red-Tentation.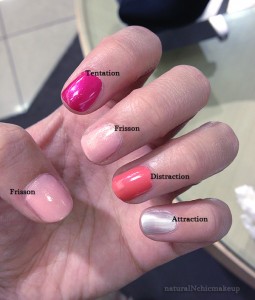 This collection has been all over the net for a while because in America the collection was launched for Valentines day. You can get them at any Debenhams, House of Fraiser etc. I love it, specifically the three darker colours Amour, Desir and Jalousie. Which ones do you love and have you bought any? Happy Shopping! Update! The new Spring collection or should I say the rest of, with be out at the end of May ( 26th May if I remember rightly). There is a sneak peak of it on the
Chanel website
 and  there are some brilliant make up tutorials from top make up artist Lisa Eldridge. Go check it out.:-)