<![CDATA[
I thought you might like to know where I got my wedding outfit from so I thought I could do a bit of an outfit of the day. Oooh look at me! lol! My first OOTD.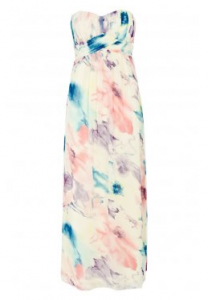 My Cream Pink and Aqua floral print dress came from Quiz, and was £54.99. I did really love this dress and think it looked really pretty on the day although, this dress doesn't have a zip in the side/back, just a stretchy back. I don't normally like dresses like this and I found out why when I was at the reception. The dress kept coming down so had to do an emergancy repair and attach some safety pins to my bra and the dress because I could see a real disaster happening when I'd had a few. It's a good job I did because later on in the evening, somebody stepped on my dress as I bent down to pick something up and almost showed my underwear to the whole reception. The safety pins did their job and clothing malfunction averted but still would have been nice to have had a zip as I think this would have solved the problem.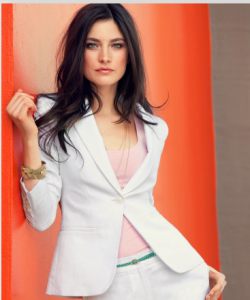 I chose a white jacket similar to this on to go with the Quiz dress. It was £29.99 and in my eyes was a bargain as it went together perfectly.
I also wore some purple high heels which I had bought from New Look a few years ago. I think I got them in the sale for £7 too so they were a perfect match with the dress and I used my boyfriends mum's silver and pearl clutch from New Look that is currently £24.99 and in stock.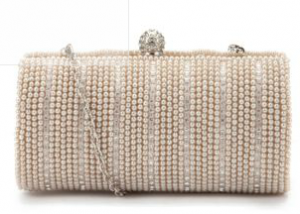 Do you like the outfit and what have you worn as a guest to a wedding?
Happy Shopping!