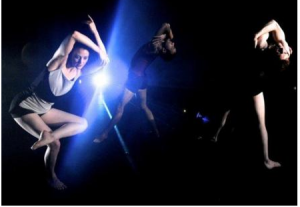 Rough Cuts performances are a rare opportunity for audiences to watch a piece in an intimate setting while it's still a work in progress. Dance East allows resident choreographers the chance to use their facilities, dosage showcase and test-drive work before its completion. The Rough Cuts format also includes a Q&A session at the end of the performance, more about allowing the choreographer to get direct feedback from the audience on their unpolished piece.
The evening's performance is choreographed by multiple award-winner Marc Brew, order a classical and contemporary-trained dancer who has had his own established company since 2001.
Fusional Fragments is the culmination of a year-long collaboration with renowned percussionist Dame Evelyn Glennie and composer Phillip Sheppard. It is also a commission by Unlimited to celebrate the London 2012 Cultural Olympiad.
With the help of five dancers with incredible strength and skill, Marc Brew Company uses Fusional Fragments to explore whether ballet and contemporary dance should mould together or whether they should stay eternally fragmented.
The distinct movement vocabulary of Marc Brew is hypnotizing. It drags the audience into the intricate yet quirky folding and unfolding balletic lines and movement. The partnerwork in the duets and trios demand to be watched.
A highlight was the dynamic performance lighting of Andy Hamer throughout the piece. At the beginning of the performance, it seemed as though the live sounds of Dame Evelyn Glennie were being initiated by the movements of the dancer breaking the fragments of light projected on the stage.
The finale was exceptionally beautiful, with three dancers onstage in a kaleidoscope of light, completely surrounding the audience and making them feel like they were part of the of the lyrical and coherent performance.
After a year in the making, all of the elements for Fusional Fragments finally came together for this preview: it was like magic happening in front of my eyes.
Fusional Fragments will be performed at the South Bank Centre August 31st. You will be missing out if you don't go and see it.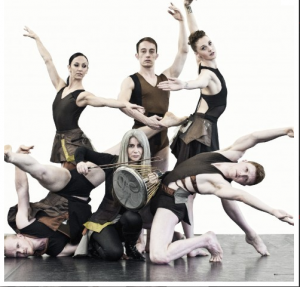 Positively, the most vital element that is considered while buying drugs from the Web is to make a right choice. To order remedies online from a respectable web-site is safe. Let's talk about numerous possibilities. If you're concerned about erectile health problem, you have to learn about "levitra 10mg" and "levitra cost per pill". Did somebody tell you about "cheapest generic levitra"? Don't forget, consider "undefined". Young men with sexual dysfunctions need vocational help. The treatment plan depends greatly on the precise cause of the sexual problem. Along with their good effects, most medicaments, even so, can cause unwanted aftereffects although commonly not everyone experiences them. Online sex therapist services are the only safe variant if you are going to buy remedies, like Viagra, online.