<![CDATA[
These Topshop nail varnishes have been out a while but I am really loving them. They come in four different colours Gypsy Night, an amazing black sparkly colour, Adrenalin,  a soft pink, Ice crush, a clear glassy colour and Razzmatazz, a beautiful purple.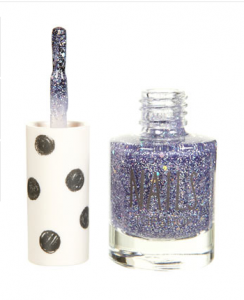 Now I remember Fleur de force posting this colour on Instigram way before it was available, and I got very excited because glitter nail varnishes are normally matt and don't last long. I'm wearing Adrenalin, a beautiful soft pink with small silver glitter with the occasional bigger hexagon glitter. I have to tell you, with a base and top coat this nail varnish has lasted a good 3 days already and I just did a few touch ups yesterday so it's good to go for a few more hopefully which leaves me very happy.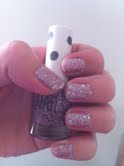 If you haven't already got this, go get it. £6 from Topshop is a great price and they are still available although they are selling fast. It has a great sparkle to add to these grey summer days and it might even help the sun to come out again. (Here's hoping) Happy Shopping!