<![CDATA[I looked up OPI the other day and came across this amazing Minnie Mouse Collection.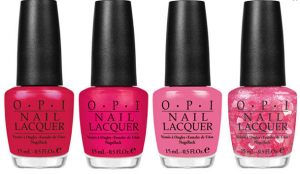 I never really liked pink, but in the last few years I have really started to like it especially on my nails. This collection is so lovely and the names of the colours ar very sweet too. The beautiful red is called 'The Colour of Minnie'. The deep pink that has a shimmer is called "I'm all Ears'. The bubblegum pink is called 'If you Moust, you Moust' And the gorgeous light pink with heart glitter  confetti is called 'Nothing Mousie 'bout it'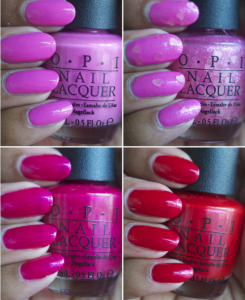 The colours are amazing, the formula is really lovely and forgiving when applied but you might have to apply them more than once. Some time, effort and some tender loving care as well as skill is needed for the heart glitter in 'Nothing Mousie 'bout it'. It will most easily be picked out so that it will be applied properly on the nails.A good tip is to get them to sit flat on the nail and then cover with a good top coat to stop them peeling off. These four colours wont be for everyone but if you want some fun colours that are cute then these are the ones for you. If you don't want to buy the big 15ml bottles for £8.50 each, a bonus is that you can buy the smaller 4ml bottles in a set. You can get them at salons nationwide, the opi website or the asos website for around £12.95. Do you love Minnie Mouse and her nail varnishes as much as I do? Happy Shopping!