<![CDATA[

Prairie Charms make a small selection of beautiful bespoke charm bracelets, necklaces, rings and hair clips. Their products are priced from as low as £2 for bespoke designed hair grips to £10 for a handmade friendship bracelets. Quite a few weeks ago now, I was contacted by Prairie Charms to be part of the Blogger Project. I couldn't wait to be part of it and add a one of a kind bracelet to my small collection so I jumped at the chance.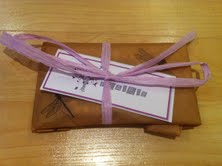 Once I had ordered my bracelet, I just had to wait for it to arrive. Once it had been sent it arrived within a few days, and I was very impressed with what I saw. As you can see the packaging looked amazing with dragonflies galore and tied with a pink bow. Simple yet effective, I approve. 🙂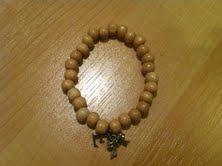 I choose to buy the cream/wooden coloured bracelet called "The simple things in life are often the best'. Out of a choice of silver and gold charms, I choose to have a silver bow. I also wanted to be a bit different too so I had an extra charm added to the bracelet, a silver E for the initial of my first name. There was an extra day or two to wait for the initials to come in but I thought that this was still very quick. I was informed of what was happening and knew when to expect it in the post.  I've barely taken my bracelet off since and get complemented on it regularly. Thank you Prairie Charms. Prairie Charms are always adding new products and this is something I love about the shop, you always find something you want. Here are a couple of others that  are my favourites that I am just itching to buy next from the new collection.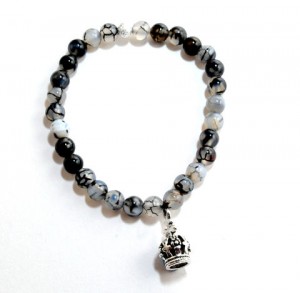 This crown bracelet called Scarlet is really en-keeping  with the Jubilee and the Olympics and is at the fab price of £5. I love the marbled effect of the beads.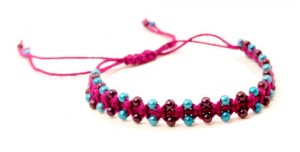 This handmade friendship bracelet called Isabella is just gorgeous and the colours go so well. Slightly more expensive at £10 but you can tell that you get what you pay for and it is so this season too. Top marks @Prairie_Charms. There is also the bonus of a 35% discount at the moment and free shipping. Details of which are on their
website
.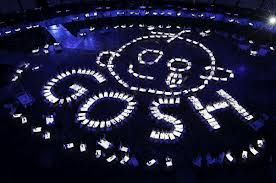 If all that wasn't brilliant enough, Prairie Charms give 10% from each product bought to Great Ormond Street Hospital as part of their 'Kiss it Better' campaign and it really is a great cause. Thought I would include this amazing picture of people creating the Gosh sign at the Olympic Opening ceremony. ( This pics from Channel 4 blogs) Wasn't it great? And just to keep in with the London 2012 theme I went to London and had a little fun with some Underground signs and my new bracelet. Hope you like it.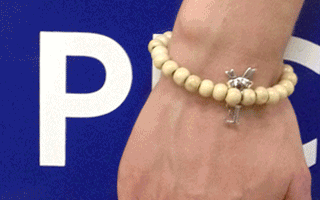 Will you be getting a bracelet from Prairie Charms too? Happy Shopping!