<![CDATA[I have been loving the new collections that are in the shops at the moment, and also some of the sales are great too.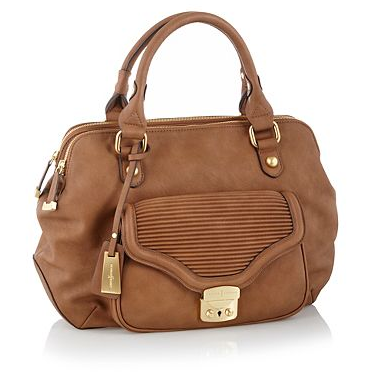 This Jasper Conrad bag is £52  down from £65 ( Bargain, but  it has also  been in the 20% off sale that I think ends tomorrow at Debenhams-Monday 17th) They have this bag in black and cream as well as this beige colour, and they have it without the front pocket and the bag itself has three zipped sections. It is just what I have been looking for. Do you like it too?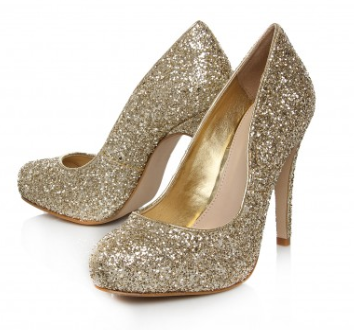 These shoes from Kurt Geiger, Carvela are priced £120 are just gorgeous. Okay they are a little expensive, I can hear you telling me in my head and I would be saving for about a year to afford them right now but they would be great for a special occasion. For example to bling an amazing outfit up  at a prom or to pair with a wedding dress. I have also seen these shoes in blue, and light pink. Gorgeous. What will you pair them with?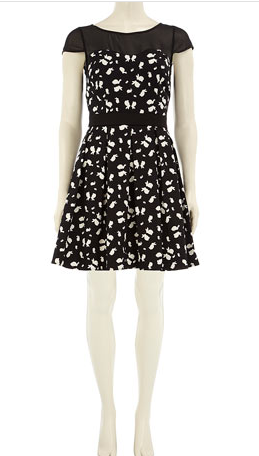 Back to the  normal shops, phew! How cute is this bunny print dress from Dorothy Perkins? It is £45 and really is a beautiful dress. The dress has a small open back, well from the shoulders and has mesh over the top section too, almost as if it was a strapless dress. The bunny rabbit print is so cute and the cut is very flattering on account of the waist band. Am-az-ing!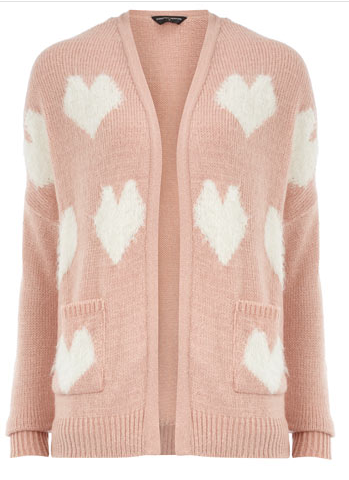 Last but not least is this heart cardigan from Dorothy Perkins. It's £30 and just my favourite cardi that I have seen in the shops right now. The pastel shade is still incorporating the summer look that we just don't want to let go of( mmmm sad Autumn is coming), and did I mention I love hearts( see what I did there)  and they are so in at the moment. The cardi is thick though too so it will be great for Autumn/Winter. So why not go out and buy it, before I do. Ha ha! Happy Shopping!