<![CDATA[I don't normally go for designer clothes or bags but recently I have started to get very tempted into saving for something special for a special kind of birthday. (Well I have got a year or two :-))  More specifically an amazing bag. Here are a few bags that have caught my eye.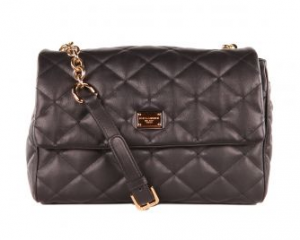 This gorgeous Dolce & Gabbana,   Miss Kate Medium Black Leather Shoulder Bag is the tidy sum of £810. It has stunning gold hard wear and would be an amazing addition to any wardrobe, and would add a touch of class to any outfit. I'm completely in love with it. http://bit.ly/OryszS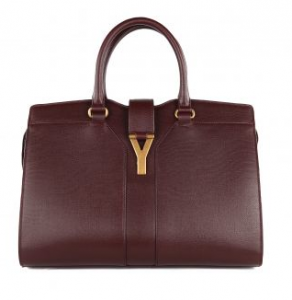 Eeeek! Okay, so save up an extra £600 and you can get this beauty. YSL Cabas Chyc Medium Burgundy Stiff Leather Tote bag. Yes, It's a gigantic £1,395.00. but oh so worth it. A gorgeous Y logo closure, gold hard wear, two internal pockets and the amazing burgundy. The black version is £90 cheaper but this particular bag is a classic , and so on trend. It will be a timeless classic forever with a bit of love and care. http://bit.ly/SUiPU5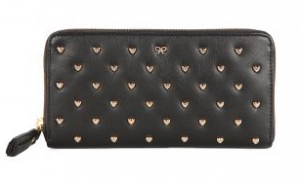 If I you just can't bare to part with that amount of money, feast your eyes on this little beauty. The Anya Hindmarch Studded Heart Joss Coal Black Leather Wallet is the star of any collection. With the gorgeous gold hearts scattered across the wallet and the gold logo bow, I wouldn't want anything else. It's a great price at £275. http://bit.ly/QUxix1 All three of these designer products would be great for a special birthday, a wedding present from a husband to a new wife, a push present or even just to say I love you. Maybe I'll just go for this winter warmer 🙂 A Vivienne Westwood scarf, for £60 again from Cruise Clothing and it comes in several colours. Black, cream with a cream logo, pink, grey and red. http://bit.ly/TjRXqX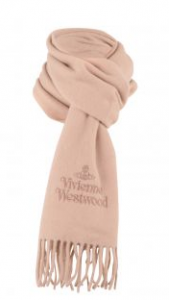 All of these products are available at www.Cruisefashion.co.uk (Cruise Clothing). The jury is out for me but Which one will you be buying or saving for? Happy Shopping! P.S This post was brought to you by Cruise Clothing.