<![CDATA[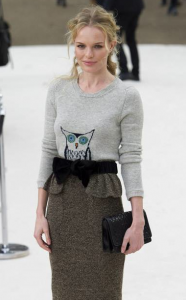 There are so many Owl designs around this season, a trend that was started by Burberry and I am totally in love with it. Kate Bosworth rocked this look at London Fashion Week in February 2012 and I'm going to show you how to rock it by showing you my favourite Owl products.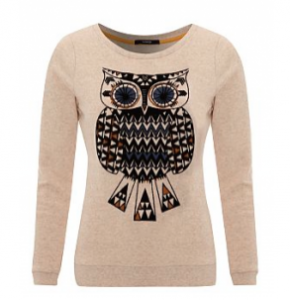 This jumper from Asda is £10 and is oh so warm and cozy. It is bang on trend and again I love it.  There is also something very similar in the kids section at Tesco, which is between £8 and £10 depending on the size. Don't forget Age 14-15 is 6-8.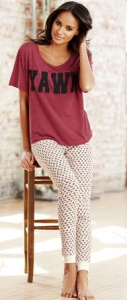 As soon as I saw these PJs I totally fell in love with PJs Graphic Owl Print. At £25 they are a total bargain. They also have a bra and pants set and owl slippers to match this print. Next are so trendy now. I love it.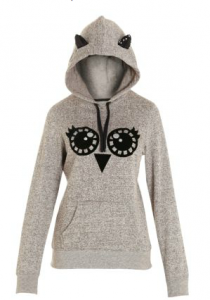 How cute is this jumper. It is from New Look and is £16.99. The face on the chest of the jumper, then the hood has owl ears. Little tip: They have several other types of animals with the same design with the face and the ears on the hood. A reindeer, an owl, a lion and a penguin. So unbelievably cute and the reindeer and owl are totally on my list of things to buy for christmas.
This cool owl print T shirt is £9.99 and again from New Look. You can also get something very similar from Warehouse which I bought recently. I cheekily used one of the many discounts on O2 moments to get a discount though but the original price was £22. (Im sure you will see this in an outfit of the day soon or even a haul sometime very soon, as i have lots to show you. Eeeek!
I must have gone on a bit of a New Look over load when i was researching Owls as this super cute Grey and White Owl is from there too. At £24.99 it is an average price for jumpers and cardigans and totes amazing. Tee Hee!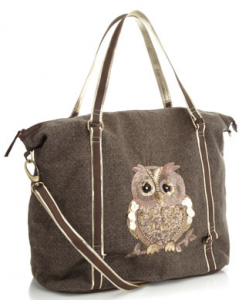 So the Owl trend doesn't have to stop there. This little owl Appliqué bag is from Accessorize for £40. It is amazing for the winter months, especially with it's woollen material. Hope you like my owl fest blog post. Will you be getting anything you have seen or have you already got something cute to tell me about? Happy Shopping!