<![CDATA[Smashbox is coming to Boots near you. Do a fist pump in the air as this is mega cool. I'm so excited that we have another amazing beauty brand in Boots. I have heard of smashbox and always wanted to try products from the brand so when I realised that Smashbox is at every big Boots stores, I went along and tried out the products straight away. Well I think it's the quickest I have ever fallen for a beauty band beacause wow! Smashbox is amazing. Some of the Smashbox products are expensive but they are sooooo worth it. The packaging is classy and simple. Here are some of my favourite products.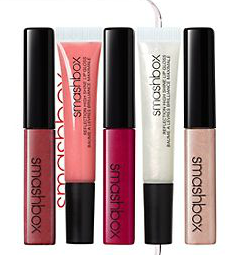 £21 each smashbox 5 limited edition lipglosses. llume, a pale nude with iridescence, Razzle, an opalescent bright pink, Spiceberry and nude creamy pink, and the reflection high shine gloss in Star which is the nude white and the Candy which is the bubblegum pink.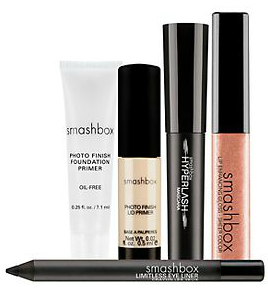 Smashbox Try it Kit £19 This set includes two primers. Smashbox are well known for their primer, they are legendary amongst the beauty world and they are very impressive. Mascara, black eye liner and lipgloss is also included in this set. Great for christmas. Don't forget that you can go and have a free make over, especially if you are going out for a party, weekend out or just look special for your loved one. Go check Smashbox out at your nearest big Boots and Let me know what you think. 🙂 Happy Shopping!