<![CDATA[

I was sent some products to review from Wild about Beauty, and I was really excited to receive them. The new natural sophisticated, paraben free and skin friendly brand put together by close friends Louise Redknapp and world renowned make up artist Kim Jacob. Louise developed skin pigmentation after having her children Charlie and Beau with ex-footballer husband Jamie Redknapp. Seeking advice from Kim, heavy complicated make up for the condition became a thing of the past and their mutual love and bond over all things beauty led to Wild about Beauty.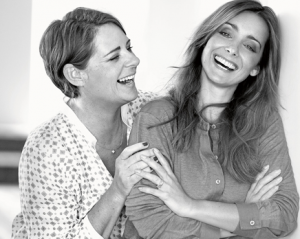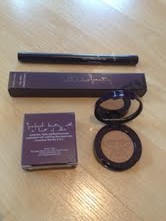 The products are more about natural glow than over the top shimmer. Less is more and this is definitely the ethos for Wild about Beauty and Louise herself. Products are affordable and stylish especially for what you get from them. The pretty deep purple packaging and wild insect prints are simple and durable. My favourite touch is the mirror inside the eyeshadow as it means make up can be done on the go. The eye shadows are natural colours that suit anybody's skin tone. I barely want use the eyeshadow because of the gorgeous wild insect print in the eye shadow itself. When I do eventually pluck up the courage I find that Fern is a lovely neutral and highly pigmented colour that blends beautifully and lasts for hours. With the added bonus of Aloe Vera and Vitamin E and C this eye shadow has just become a favourite and I can't wait to try more colours. At £13 this is a stunning bargain.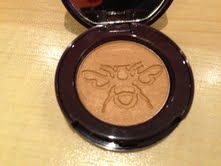 I love that each product has a name, and the names of thier family even creep in too. Note the gorgeous taupe coloured nail varnish in Jamie. The Line and Define Liner Pen is a lovely colour, it's precise and long lasting again. Infused with natural camomile water, this liner pen soothes and protects then area around the eye instead of being harsh like most other eye liner pens I have tried. I love this product and have used it none stop since receiving it. The Line and Define Liner Pen is also a great price at £13.50. Wild about Beauty was launched on 27th September 2012 and I am hoping they are here to stay. There are a few other products like the golden skin glow, an apparent favourite of the stunning Louise Redknapp that I'll be rushing out to buy myself too. What about you? Wild about Beauty is available at Debenhams, House of Fraser and of course their website.