<![CDATA[I am loving denim at the moment and I can't wait to wear some denim pieces for the spring/summer season. Here a few of my favourite pieces.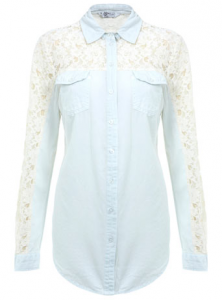 I really love this denim and lace shirt from Miss Selfridge.It is £34 and totally amazing and what you can't see is that the whole of the back of the shirt is lace so it is very cooling for the spring/summer and oh so stylish.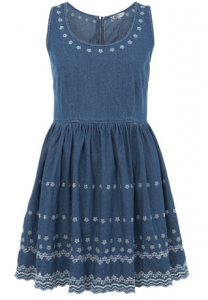 I really love denim dresses too. This dress is very light weight, has an amazing pattern and is sooo cute. Again from Miss Selfridge at a pricey £42 but I think it will be worth it for that nicer weather. Do you love denim, what's your favourite denim piece? Happy Shopping.