<![CDATA[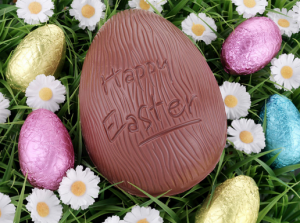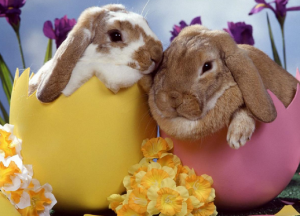 I hope you are having a wonderful Easter with what ever you're up to, whether it is lounging around the house like me or out with family or eating lots of chocolate or both. Have a perfect weekend. I thought that I would share some fashion classics in some Spring/Summer and most importantly Easter colours.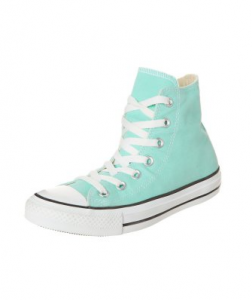 I was speaking to my young cousin the other day, asking her what she was up to for the weekend and she said she had just been given these cool trainers from her parents.My cousin is rather cool don't you think. These Turquoise Converse high top trainers are very Easter-esque with that amazing colour and they will always be in fashion. They are priced at around £25-£60 dependent on size and they come in a range of colours too. Available at Amazon, Ebay, Office and some sports shops.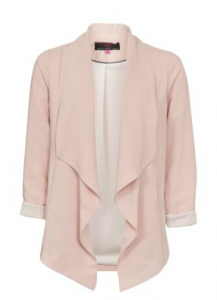 I have a love for Jackets, as much as chocolate is loved at Easter so I had to include this waterfall jacket from New Look, priced at £24.99. It's a gorgeous and a great baby pink colour too and perfect to wear with a dress or over jeans. What's not to like.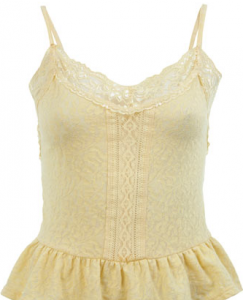 Yellow is such a great colour for Spring/Summer and this tone will suit almost everyone.  This lemon shaded peplum cami is en-keeping with the peplum trend that is big at the moment and at £16, Miss Selfridge is on top form.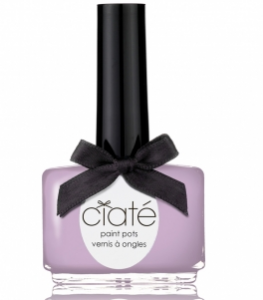 Ciate are a great brand and they have this colour called spinning tea cup which is £9.( What a great name huh!) The colour is gorgeous and if you wanted to be a little bit alternative for Easter Spring/Summer you could always add a little bit of glitter with a french manicure style line or a bow inspired by the Ciate bottle itself. Avaliable at the Ciate website.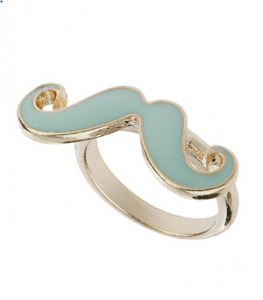 With painted nailed comes jewellery. This moustache ring comes in this gorgeous turquoise and a sweet strawberry pink at £5 it's a bargain and it will add a wonderful touch of uniqueness to any outfit. What will you be getting for your Spring/Summer Wardrobe? Happy Shopping!