<![CDATA[Its been a few days since I last posted but I have a good excuse, I have been ill. The twice yearly bout of flu/bad cold has taken hold but I am feeling a little better and I have ventured out of my flat. Which kind of means I  have no excuse (lol!) so I thought I would review my  new mascara that I have been using recently.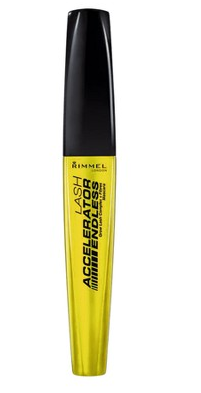 I recently picked up the Rimmel Lash Accelerator Endless Mascara. I loved the original Lash Accelarator released a couple of years ago. For that reason I have wanted to try this one out for  while, as well as the fact that lots of bloggers have also been loving this too.  I thought I would finally check out the fuss and I have to agree, I really love this mascara maybe even more than my trusty Benefit 'They're Real' mascara.
The neon packaging is certainly bright and on trend for this season. It caught my eye in the shop which I like. The plastic brush is designed to  'grabs every lash for perfect separation' without clumping. I love this mascara because it takes little work for me to make my lashes look full and voluminous which is helped from the formula with micro-fibres in both black and dark brown. This mascara promises lash growth, but I haven' come across one that works yet and this is no exception. This mascara does make my lashes look great and my eyes look big  and the best bit for me is that the price is affordable as it is £7.99. Will you be buying this product, or have you already started using it? Let me know what you think. Happy Shopping!