<![CDATA[I am really loving New Look and the amount of choice they have in their stores at the moment. I can't get enough of short dresses and by the looks of it I will probably spend my whole summer in them. :-)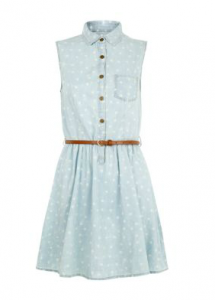 I have been looking for the perfect denim dress for the past few months. This gorgeous heart print denim dress is a bargain at £22.99 and in my opinion might actually be the perfect denim dress for this summer. It is thin enough to still wear without making you hot like denim does on a muggy day, thin enough to show through.  The print is pretty as a picture, the belt sinches you in at the waist making it great for every body type and it is bang on trend fr this season. Perfect indeed! New Look what would we do with out you.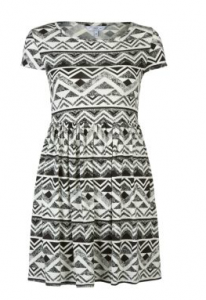 My other favourite dress in New Look at the moment is this Aztec dress. It has a tie around the back to bring the waist in too. It will b great for a summers day as the material is quite thin, you could wear it with a pair of leggings for a cooler day. You could at a push even wear it with a jacket and high heels and wear this dress to work. And at £14.99, it is a bargain. Will you be buying either of these Ne Look dresses or will you be buying some different ones? Why don't you leave me a comment and let me know as I love hearing your feed back. Happy Shopping!