<![CDATA[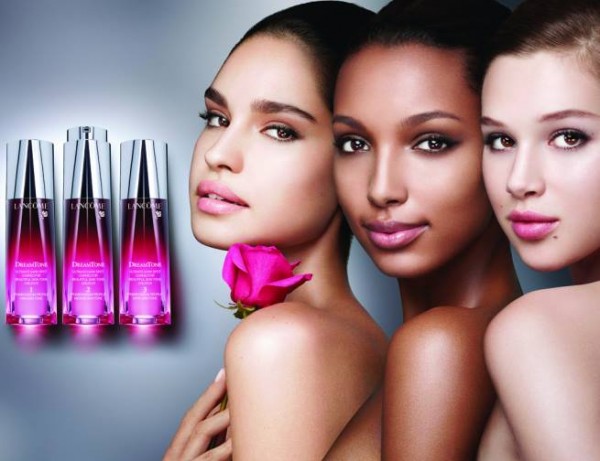 Lancome's Dream Tone has been eagerly awaited by many of us beauty fans. So much so that there is a waiting list for the sample as well as the product itself  and Dream Tone isn't even available to buy until the 1st  September. Crazy times! I have a sneaky suspicion that my favourite fashion and beauty trend setter, the Dutchess of Cambridge is the reason for some of this craziness as she revealed that she often uses Lancome products in her beauty regime. She has also been given a sneaky sample bottle of the new Dream Tone to try by Lancome. Well what's good enough for a Dutchess is good enough for us, right!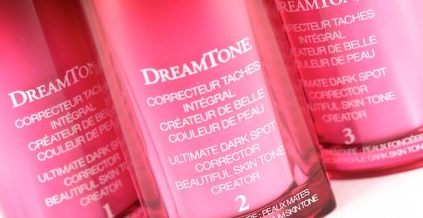 I was lucky enough to get my hands on a tester of this highly sought after product so I thought I would share a few of my thoughts. Lancome's Dream Tone is designed to create flawless skin and there are three different formulas that are aimed at fair, medium and dark skin and they are all work in slightly different ways.  Dream Tone 1 claims to help redness. Dream Tone 2 claims to help brighten sallow skin tones and finally Dream Tone 3 claims to help blemish marks. The cream itself is quite a thin even consistency, has a nice rose smell to it and is a light pink/nude. Number one is light and they get darker the higher the number as you can see from left to right, in the picture below.
I have been trying out Dream Tone 2 for the last few days and I have seen great results already. I love the pink packaging, and the fact that you have to twist the lid for the pump to appear. So sleek!  I don't really have any extreme complexion issues but I have seen a great difference in the way my skin appears. It is brighter, feels smoother and tighter in the small amount of time that I have used it. I'm intrigued to see how different my skin will look in a few weeks time. I will update you.
Lancome Dream Tone is definitely an investment product at £69 but if it does what they say it does then it really will be a dream come true!
Happy Shopping!
*Update: I have now finished the tester and my skin looked brighter and less dull in complexion. I can really tell the difference now I have stopped using it too. I might just have to pop this on my most wanted list for christmas. 🙂