<![CDATA[This month has been pretty crazy, but I have had a great time wedding planning the most. It's really coming along now and it is only 10 months to go. Eeeek! So much to do, so little time. Along with this I thought I would show you a few of my beauty, fashion and lifestyle products and events favourites of September. I hope you like them as much as me. This Radox Fruit Burst Shower Gel has been a regular in my shower this month. It is super fruity, lathers really amazingly and Radox are on to a winner with this this.There are a few other scents but this is my favourite out of what I have smelled so far. I have just bought my second bottle as this lasted sooooo long even though I use it daily. You can get this from Supermarkets and Superdrug/Boots for £1.99. What a bargain. This has been my go to colour  for the last few months but especially this month. It has cheered me up as the weather has become grotty and winter like. Barry M Nail Varnish in Berry is just lovely, not too bright, not too dull and equally lovely with a glitter of some sort over the top. This nail polish costs just £2.99 and makes everyone look great. I might have even bought a few for friends Eeeek! What are you waiting for. Go get it.


The Dove Leave-in conditioner and Lee stafford Tangle Teazers Spray have been life savers this month. As you probably know I'm getting married next July and I have really trying to look after my hair as I grow it out. It's getting really long now and I have found it to be a little bit fly away and very knotty. The Dove Leave in Conditioner has left my hair feeling soft and refreshed  and the Tangle Teazer spray has completely stopped my hair getting huge knots and has been a god send. I have a feeling they will both be favourites for months to come.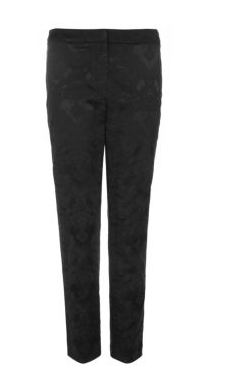 I bought these New Look  trousers for the Tresor Paris event in London at the start of the month. These trousers are really well structured, they go with most shoes and the pattern on them is sooooo gorgeous. It really makes them different to what I have seen before. They also have small zips at the ankles which make them slightly tighter. They were such a bargain at £22.99 and for the amount that I have worn them, it is great. Definitely one of my top favourites of the month.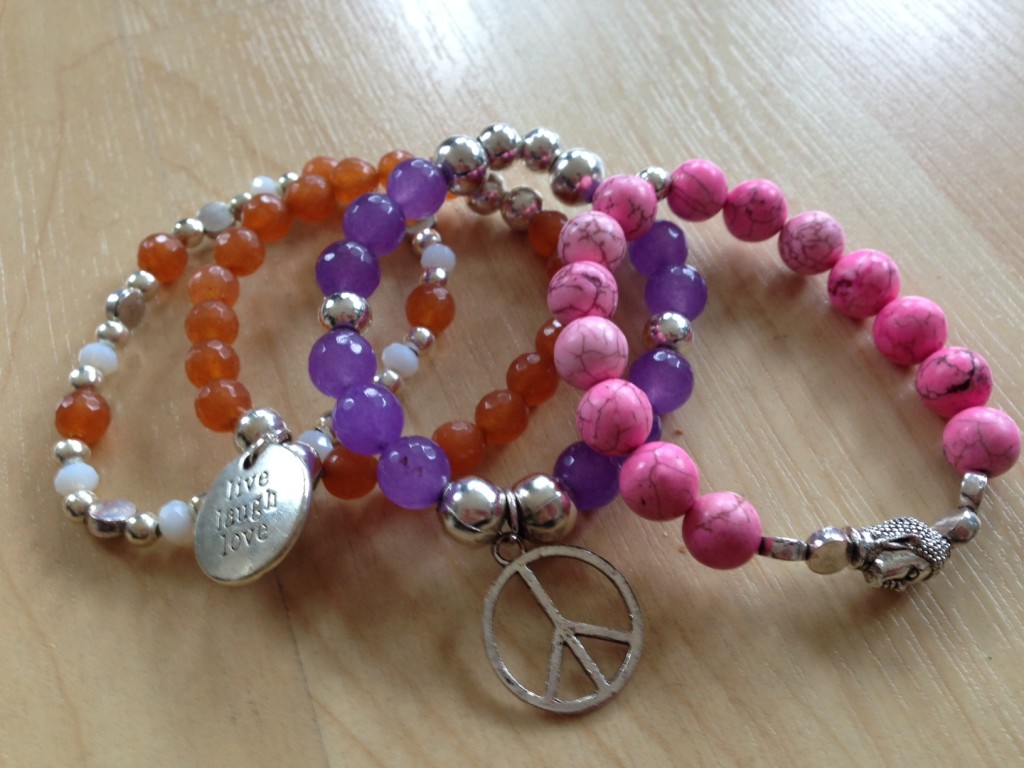 I have also been loving these lovely bracelets from With Love Jewellery. I've got a full featured post coming soon about these beauts but for now I'll just say I love the mix of colours and I have been wearing these bracelets non stop. The online shop is slightly addictive though as I'm also a tiny bit in love with the statement necklaces too. 🙂 Go check them out!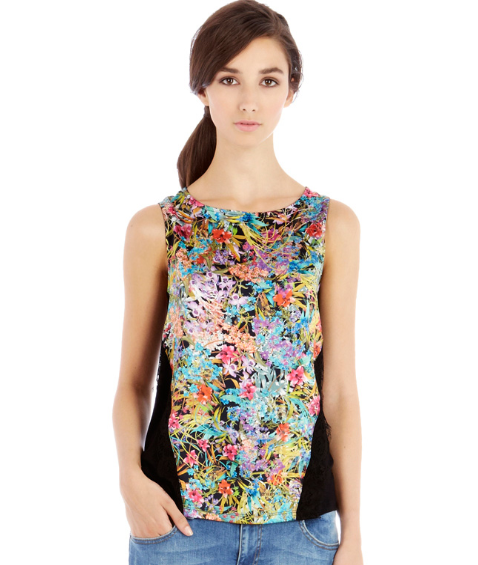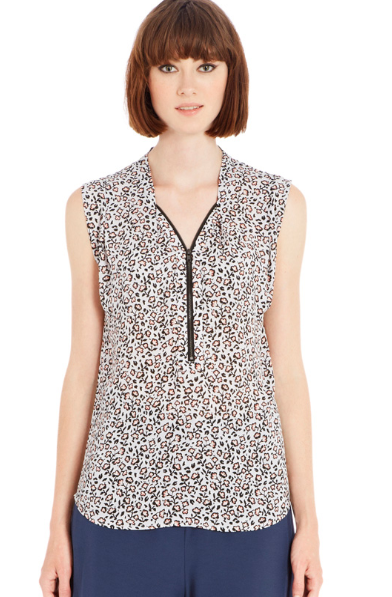 I went to the Warehouse new collection launch for Autumn/Winter and I fell in love with these two tops. I have been wearing this tropical vest top ,which is now in the sale  as I  love the black lace detailing and this leopard print top, the zip detailing gives it a funky edge. I have been teaming them with a leather jacket over the top which just looks fab. It's such a great look and as the weather gets colder they will be brilliant with a plain long sleeve top underneath. Go check them out. What have you been loving this month? I'd love to know.  Leave a comment telling me or leave a link to your own september favourites. I'd love to read them. Happy Shopping!