<![CDATA[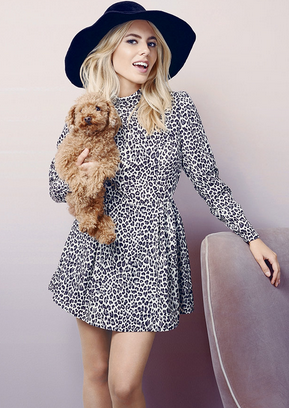 I have been a fan of  The Saturdays and their trendy yet quirky style since for as long as I can remember. So when it was announced that Mollie King was releasing her favourites collection with Oasis I knew that this would be a match made in heaven. I couldn't wait to pop down to my nearest shop. Oasis is one of my favourite shops on the high street because although it can be expensive, they have great staple pieces and their clothes are great quality. This collection is a great example of that. Here are just a few of my favourites from the collection and it may even be a bit of a wish list.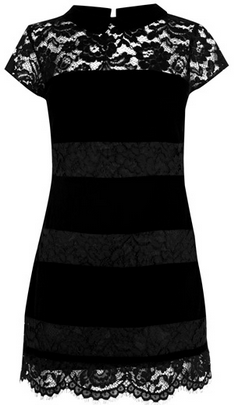 This lace and velvet dress is so trendy. Mollie is a girlie girl and this is very her.  The velvet is great for this christmasy time of year and the lace softens it up a bit. It would be lovely for a night out on the town or a meal with loved ones. It is a bit pricey at £65 but I can guarantee that this will be in your wardrobe for years to come.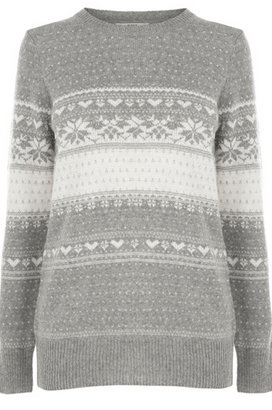 I have a real thing for christmas jumpers and so does Mollie by the looks of it. This jumper is so lovely with the white print on the grey background and it's so warm. It will be great for this weather and the coming cold wintery months after christmas. This Fairisle jumper is a gem at £45 .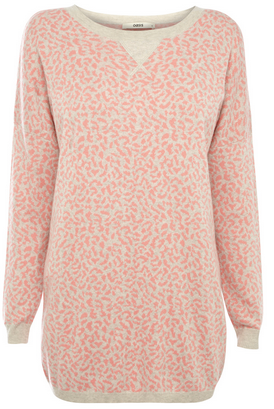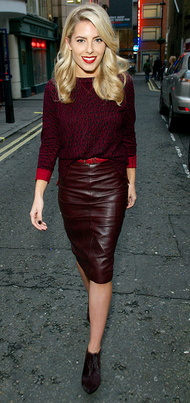 This next jumper is so soft and warm. I know this because this is one of my favourite jumpers at the moment. I have it in this grey and salmon leopard combination but Mollie wears it in the wine/black combo. Even though it is a sweatshirt  I still feel so stylish. You can team it with jeans or maybe a faux leather skirt did for the  collection launch. It is £42 but you want to splash out on one jumper this season, let it be this. It's gorgeous.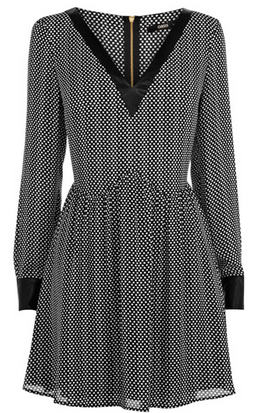 This faux leather printed dress is £50 and  is my final pick. It has faux leather wrist cuffs and neck line, with a beautiful black and white print. I would team this with a black leather jacket, thick tights to shield from the winter cold and knee high boots to finish the look. Such a lovely dress, and I'm itching to buy it in this weekends manic sales. Squeeee! Will you be popping down to your nearest Oasis to check out Mollie's new collection? If so what are your favourite picks? Happy Shopping!