<![CDATA[
Recently, I was lucky enough to go to the Brand Nation blogger event at the St Martin's Lane Hotel in London. This event was an opportunity to showcase some of these brands to fashion and beauty bloggers. It was Halloween themed (yes I'm a little behind in the times, I've been without internet for 10 days because of moving, eeek!), and we were treated to canapés, goody bags, Spooky Haribo, glittery hair-raising Halloween manicures by Barry M, make up ambassador Adam Burrell and yummy berry cocktails.
Brand Nation have an extensive client list including high street companies Firetrap, Barry M, Lip Smacker and designers Silhouette, Wacoal and many more. When I arrived I was given a drink and I was taken around to each of the brands and introduced to the new S/S 2014 collections which are all gorgeous if I might say so myself.
A brand that stood out for me was one of my favourites this month, Firetrap. I am truly loving this band at the moment(I'm still in love my new boots), and their new collection is really something special. The main product that caught my eye was a tropical print v neck maxi dress that I could see being warn with a gorgeous leather jacket. This tropical print is seen on skirts and t shirts, the prices are reasonable and I would recommend this brand to everyone.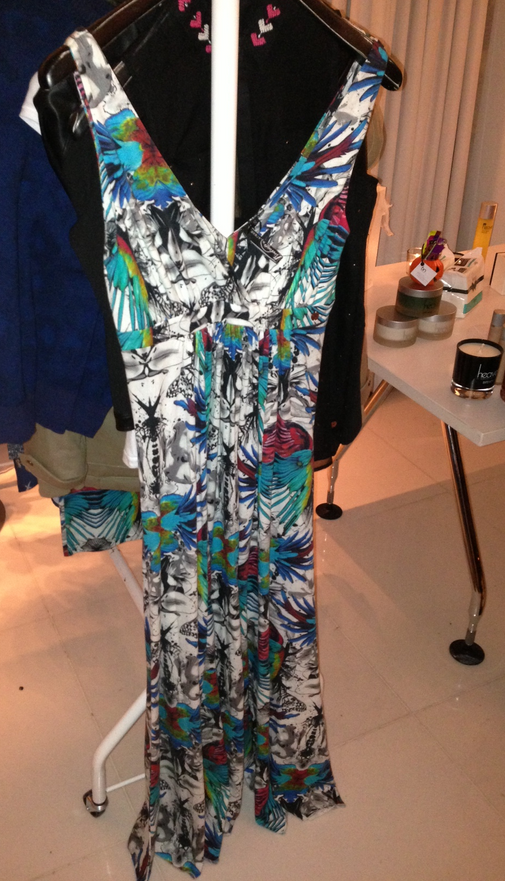 Other stand out brands were B.Tempted and Silhouette. Now I don't normally talk about ladies underwear but B.Tempted had some lovely matching bright lace sets that I just had to mention. Sister company of designer brand Wacoal, (that you can find in Harvey Nichols,Selfridges and Harrods), you can definitely tell that the beautiful tailoring is high quality.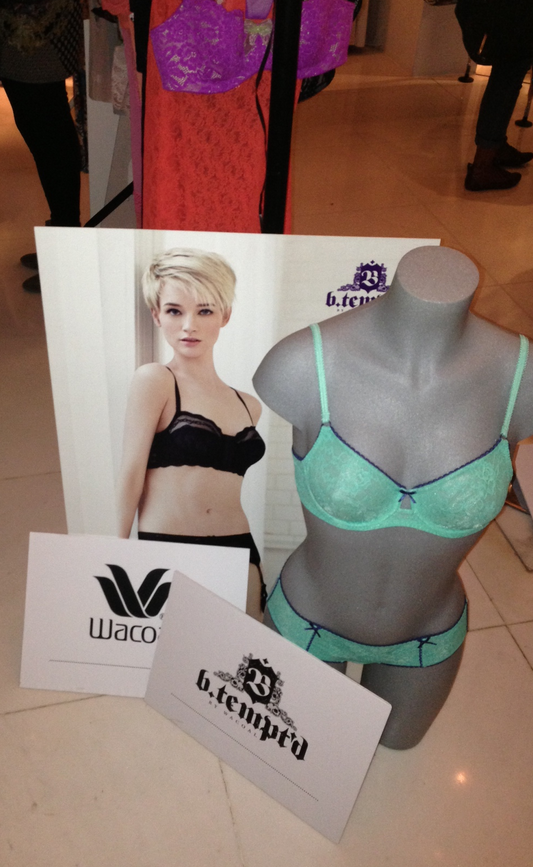 Silhoutte, world famous for rimless and screwless glasses are another stand out brand for me. I'm told Silhouette glasses are worn by astronauts and the Queen. How cool? And well the queen is a pretty awesome product ambassador to have. Who's better than the Queen? And this season Silhouette have decided to make have made 100 exclusive copies of the Elton John's viser glasses made famous in one of his many videos, and they look great.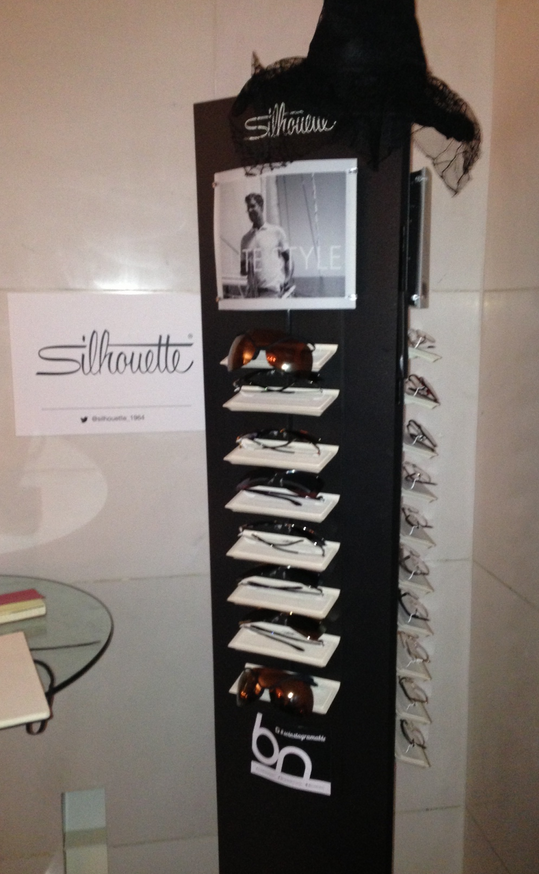 All in all, it was a fantastic evening with interesting people and there are some lovely products to keep a look out for next season.
Happy Shopping!