<![CDATA[Recently I went to the annual Company magazine Christmas party sponsored by New Look. A little early for Christmas parties in the first week of December you might say but when I saw the tickets online I had to buy them! I also knew exactly who to invite along with me, my good friend (and now officially bridesmaid, squeeeeeee yes I asked her on this Xmas party evening) LB Belden.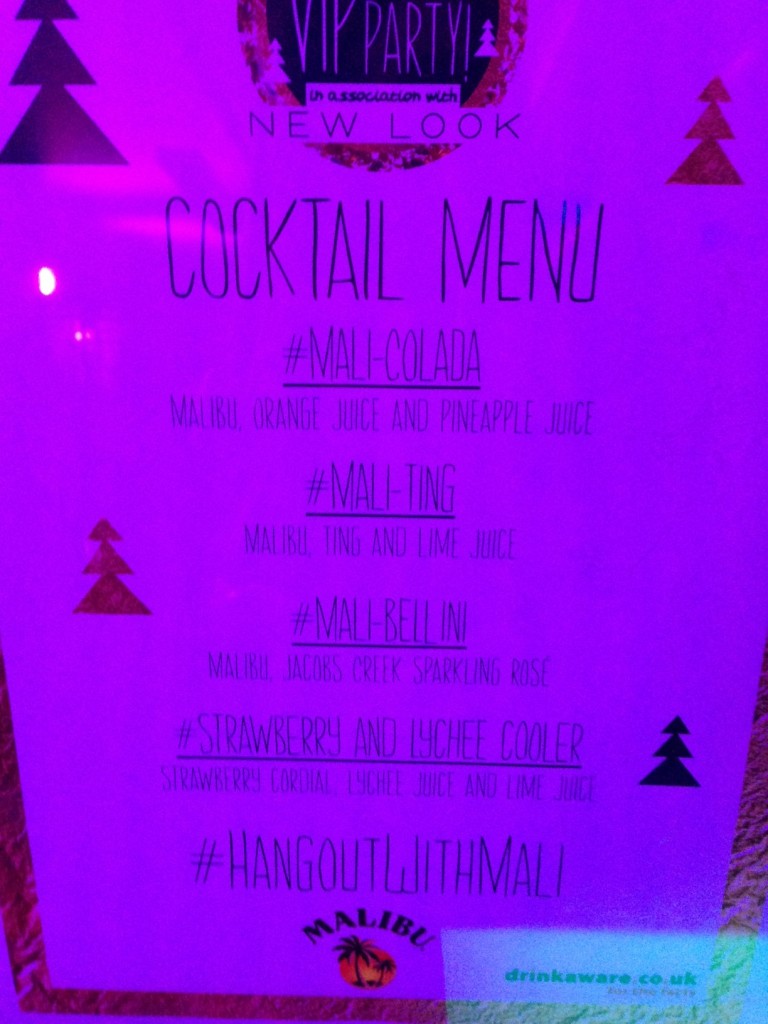 The party was in London in a warehouse in Bermondsey and in full swing when we got there. We headed straight to the bar where Malibu were serving up some amazing fruity takes on well known cocktails like the Mali-Colada, Mali-Bellini (which I'm sure is nicer than it sounds) and Stawberry and Lychee Cooler which sounds amazing and I'm told was delicious.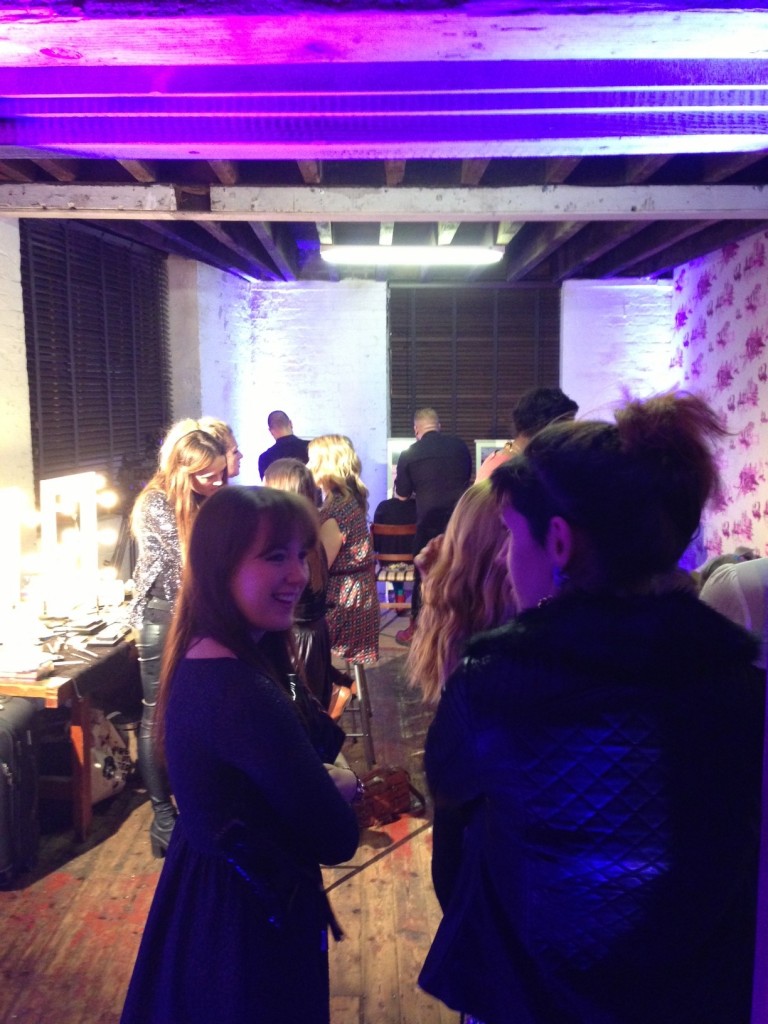 Upstairs a room filled with hair dressers, make up artists and nail technicians and a queue running out of the doors of stylish bloggers and beautiful budding bloggers waiting to be styled like one of the many celebrities that fill the pages of Company magazine. They also had live music downstairs for us to enjoy from Findlay who I loved and Chloe Howl who definitely lived up to her name.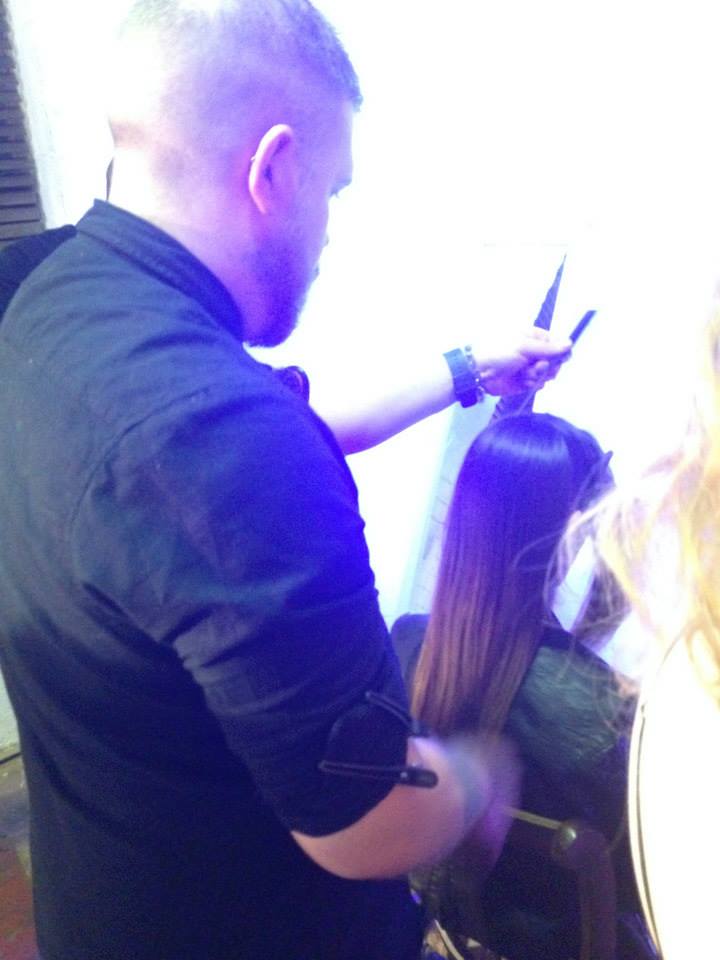 I had my hair done as my hair is getting quite long now and it's nice to see how hair dressers style my hair.  I got gorgeous bouncy curls done by the Headmasters team and here's them getting started.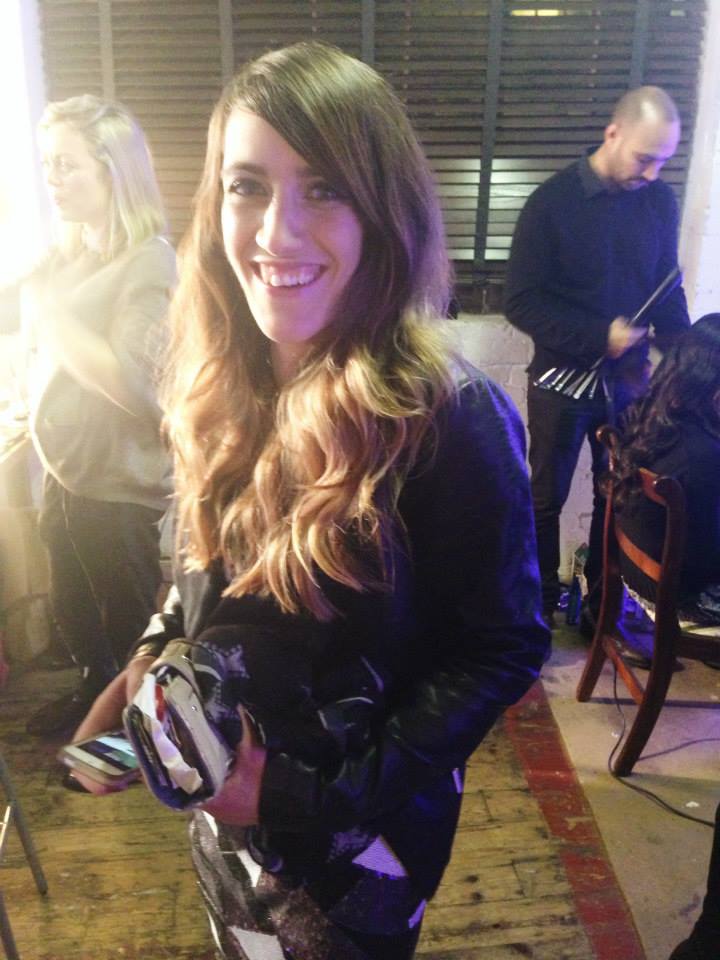 Here's my finished look. The previous evening I popped down to my local New Look where I picked out this amazing Agenda Black and Grey Abstract Sequin Dress with long sleeves which is a bargain at £40. It looks so much more expensive than that and so many people asked where it was from to so they must have agreed too. It's a definite buy for the Xmas and New Year party season, and it also comes in black, and bright red. I teamed it with my trusty black leggings, my gorgeous Firetrap boots and New Look leather jacket. I felt like a princess in my finished look.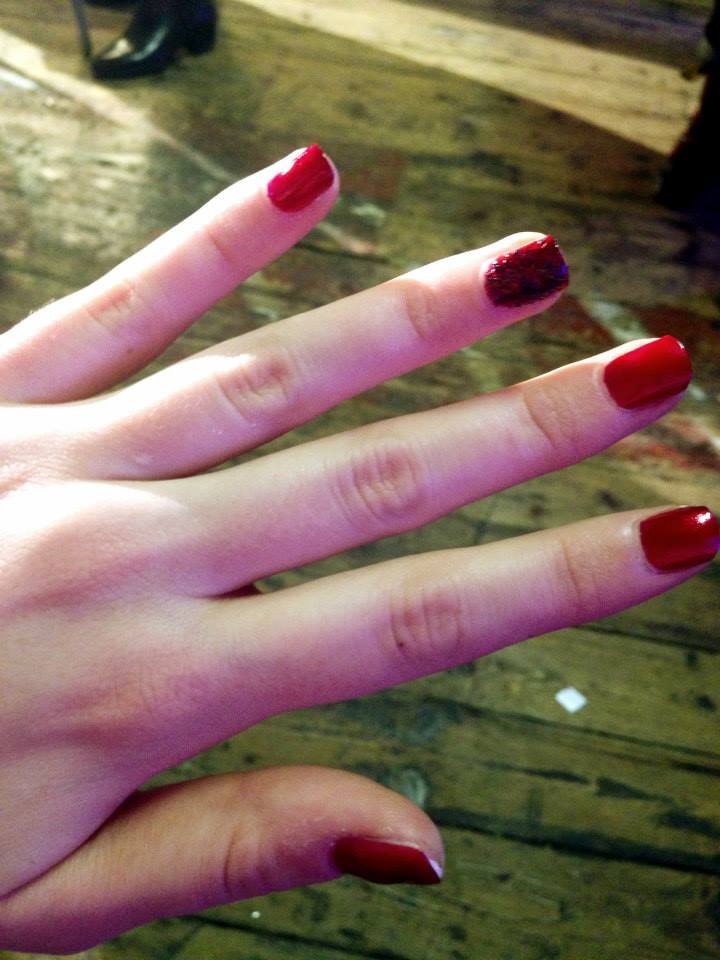 LB had her nails done by the lovely nail technicians that were at the party.  Her nails looked so festive with bright red Kelly Brook nail polish and an accent nail of bright red glitter and I was wishing that I had had my nails done too because they looked super cool.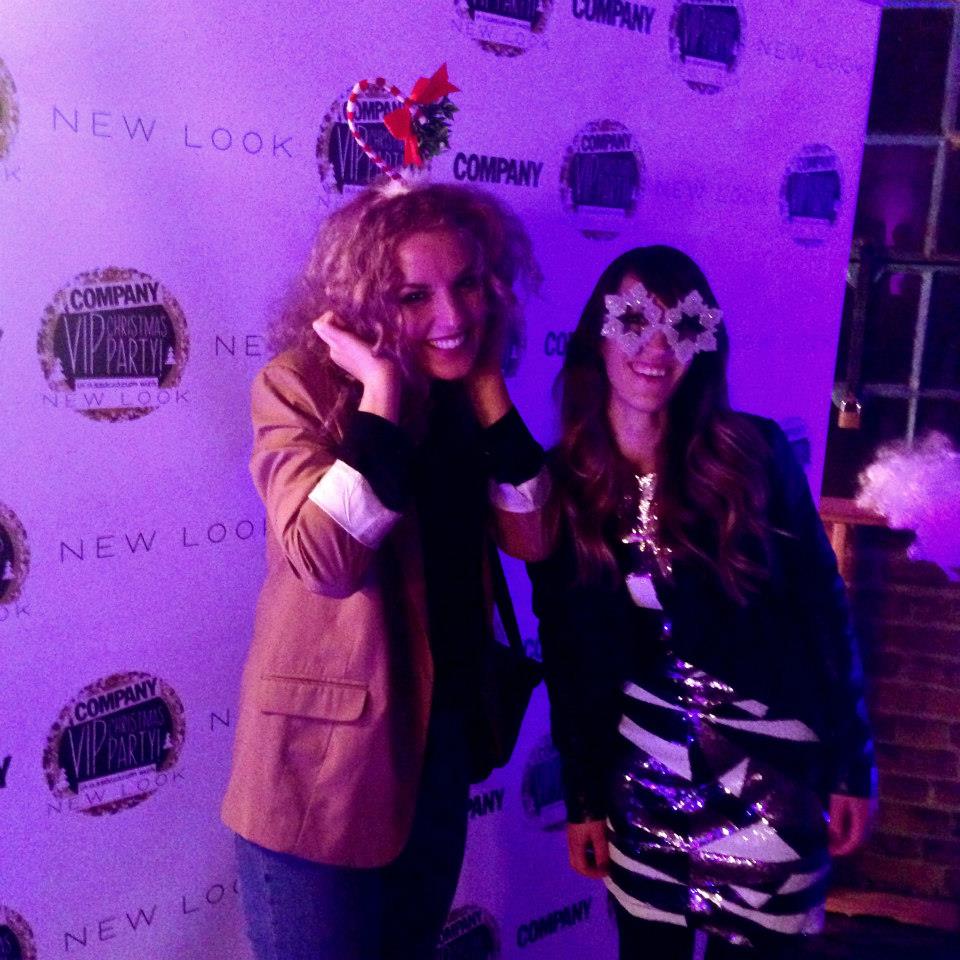 With both of our looks complete, we just had to get in the Christmas spirit with a quick picture or two with some festive accessories. So fun!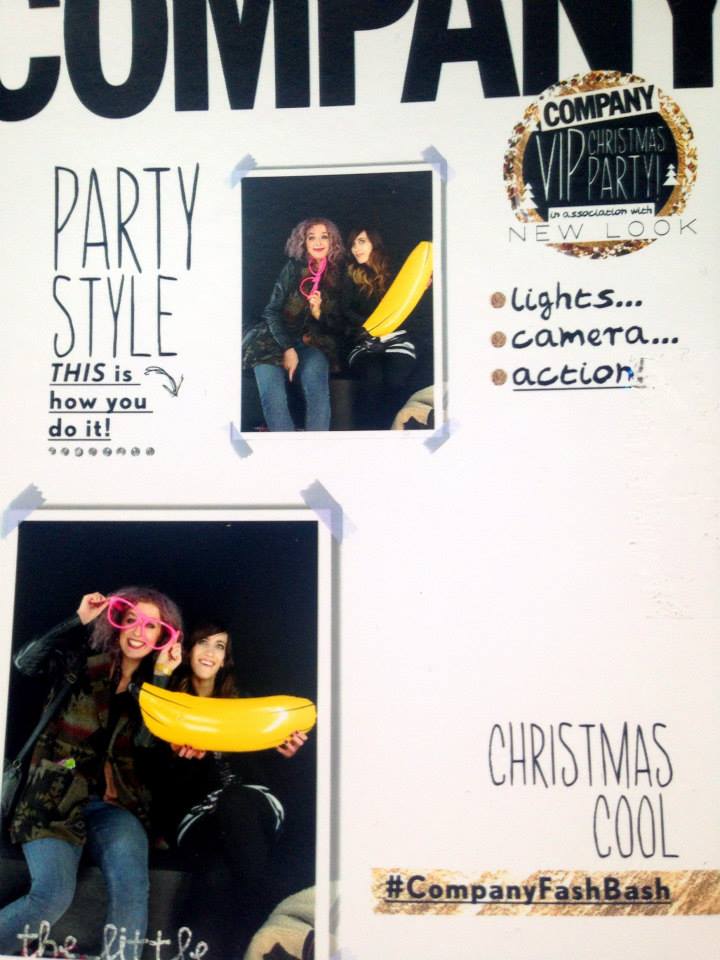 After glamming up, we popped downstairs to top up our drinks and spotted that there was a extra special Company Magazine photo booth. Photo booths are the best things ever invented for a party as you can spend ages at these things and we might have hogged it a little. Oooops! Here's us having some fun with a few of our friends that we met at the party.  I love how these pics turned out. I may even have one framed 🙂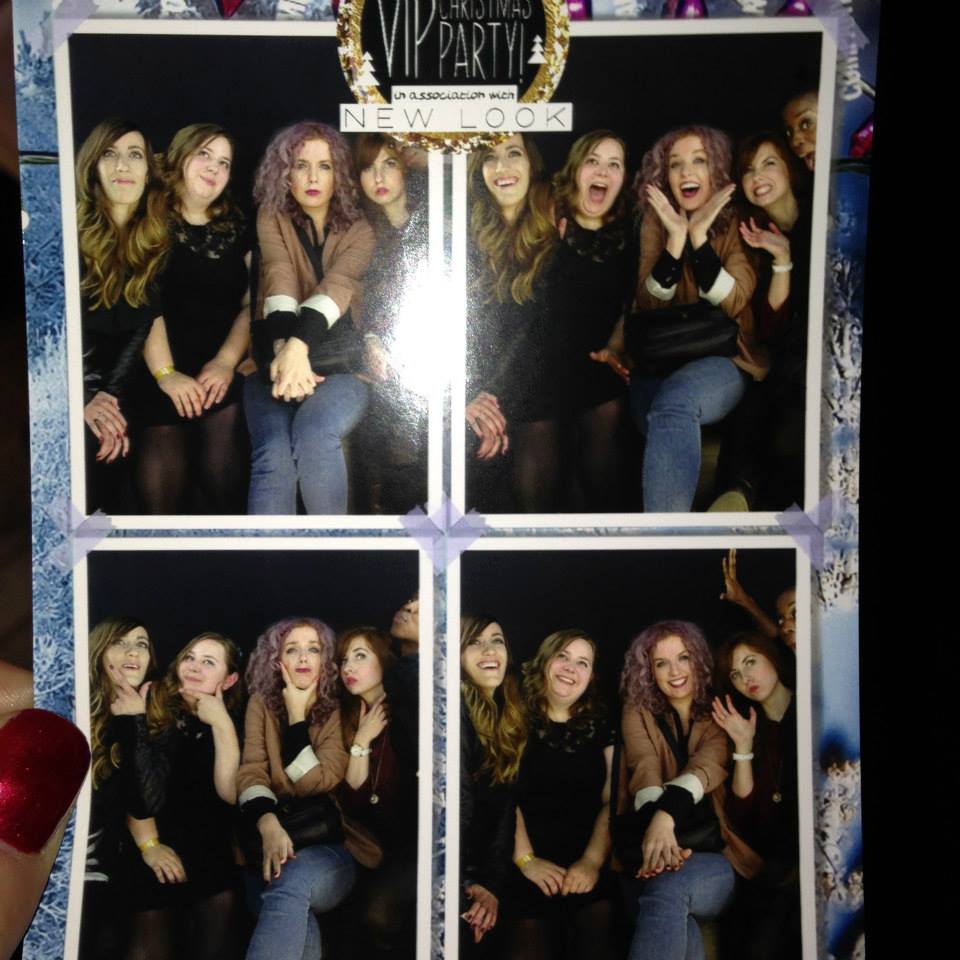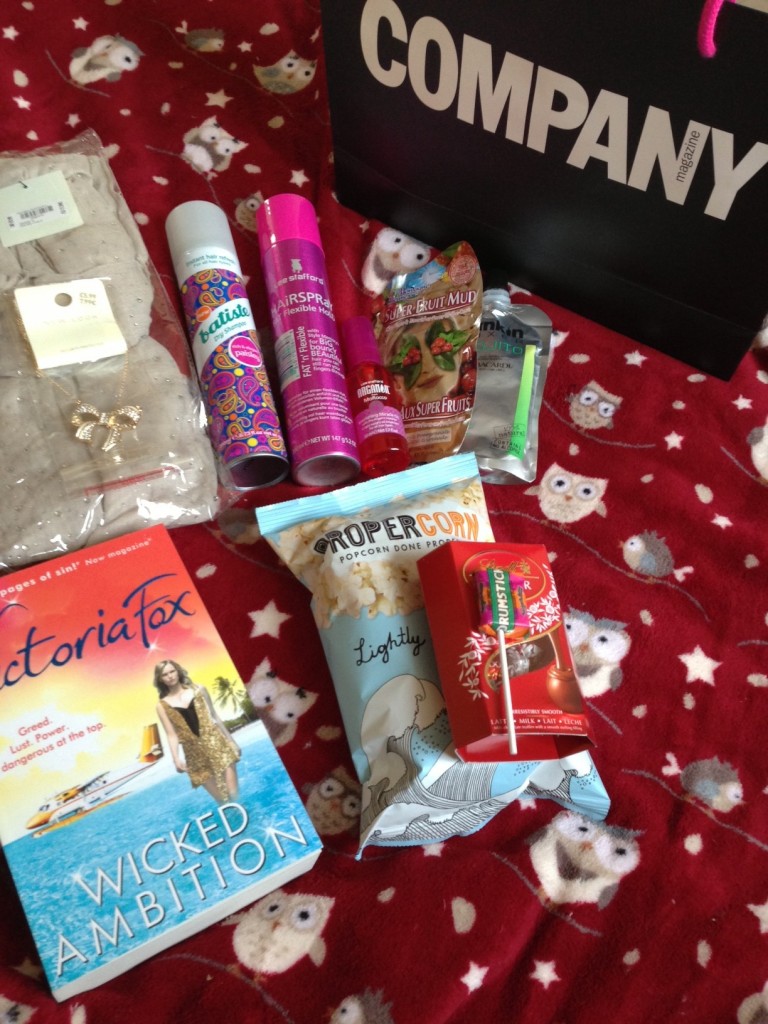 We came away with the coolest goodie bag. It was filled with a New Look scarf and necklace, Batiste paisley dry shampoo, Lee Stafford hair spray and Argon Oil, a super fruit mud face mask, a funkin mixer mojito with Bacardi, a Victoria Fox book, some popcorn, chocolate and a drumstick lolly. Best Goodie bag ever! Have you been to any Christmas parties? Let me know in the comments below what you've been wearing and which parties were your favourite. Happy Shopping!