<![CDATA[What a crazy month it has been, I can hardly believe that it is December. This year has gone so fast. I didn't do a favourites post last month, this was mainly because I didn't have enough favourites last month to write a hearty post. I've been saving them up though and these are just are just a few products, programs, fashion items and events that I have been loving in the last two months.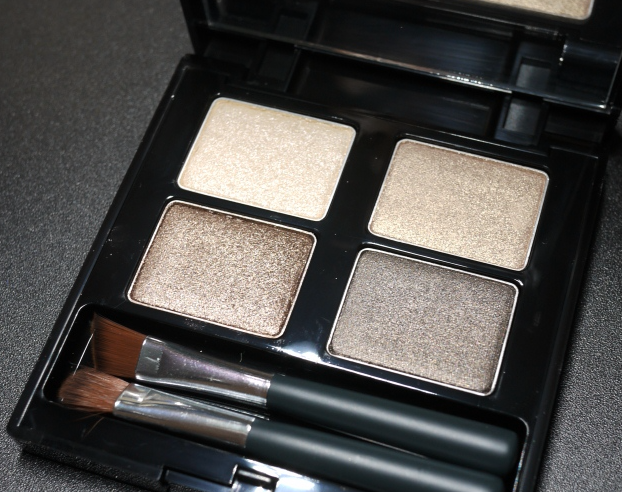 I bought this Smoky Moonstone Palette in June from The Body Shop, I actually got it as my birthday present with my reward card. I only used it a few times when I first got it but lately it's been one of my favourites. It's a great compact size and fits into my handbag, which is perfect for days when I do a lot of travelling. Despite its small size it has a huge mirror and two adorable make up brushes. The eye shadow colours are gorgeous! I've been using the gold looking one for the main lid, the lighter white for the inner corner, the deep brown for the outer shading and the darker charcoal colour as an eye liner to give a slight cat eye effect. I love it!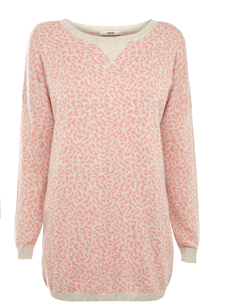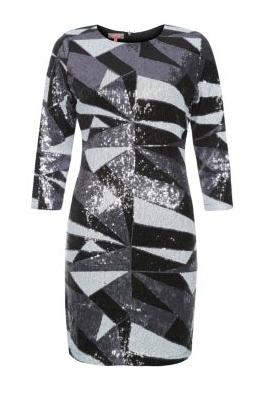 This month I've had two favourite clothes shops, Oasis and New Look. My favourite jumper at the moment is this grey and salmon coloured one from Oasis it's comfy, slouchy and looks amazing paired with a statement necklace. I also went to my first Christmas party in London on Friday with my friend LB (who has guest posted here before). It was the Company Xmas shindig which was so much fun and I went to New Look to try to find a dress and I stumbled across this little beauty. Originally I tried on the bright red version but after deciding that it was a little too bright I decided on this. It's completely covered in sequins with a black, white and purple geometric pattern. What more could a person want? I wore it with my New Look faux leather jacket and Firetrap boots and it looked amazing if I do say so myself . They'll be a post about our evening in the next few days so stay tuned.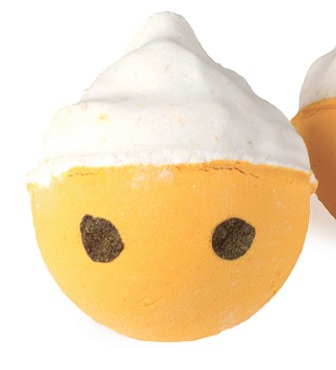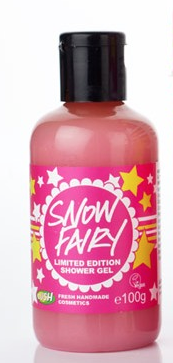 This month I have had my first visit to Lush. It's a shop I've always avoided because of the over powering smells that linger outside the shop but I was tempted to go in and take a look at the xmas treats.  I always hear so many good things about their products from Youtubers and many a Vlogmas video, so I really couldn't resist any longer and swiftly got over the concoction of smells. I also recently did a guest post for the very lovely Nicki Kinicki on her very wonderful blog , where you can read about my very interesting first visit and see some of the yummy smelling goodies I bought.   I have to admit that I loved this visit sooooo much, I went back a few short days later to purchase yet more xmas treats. I think I may have found a new favourite shop for me and the hubby-to-be.Shhhhhh! Don't tell anyone.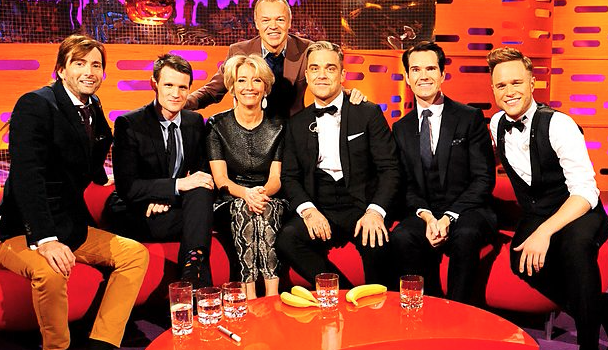 And now for my one not so beauty and fashion monthly favourite. The Graham Norton Show has been one of my favourite shows to watch on a friday evening and I look forward to watching it every week. The guests that Graham Norton has been interviewing on the show recently have been amazing. These have included everyone from Lady Gaga and June Brown from Eastenders (what an episode, a must watch ), to Paul McCartney, Kate Perry and Robert De Niro (who Graham Norton recently said was his worse ever guest to interview as he only gave one word answers. Oh Er!) There is always music at the end of the show from one of the guests and it's always fantastic.  You also know when the end of the show is drawing nearer when the red chair is brought out. It's so funny and many guests are dumb founded when they see Norton tip the chair and the story telling red chair guest backward. If you haven't watched this show, you really should set a reminder on your TV for BBC One on Friday at 10.35. It won't disappoint. Happy Shopping!