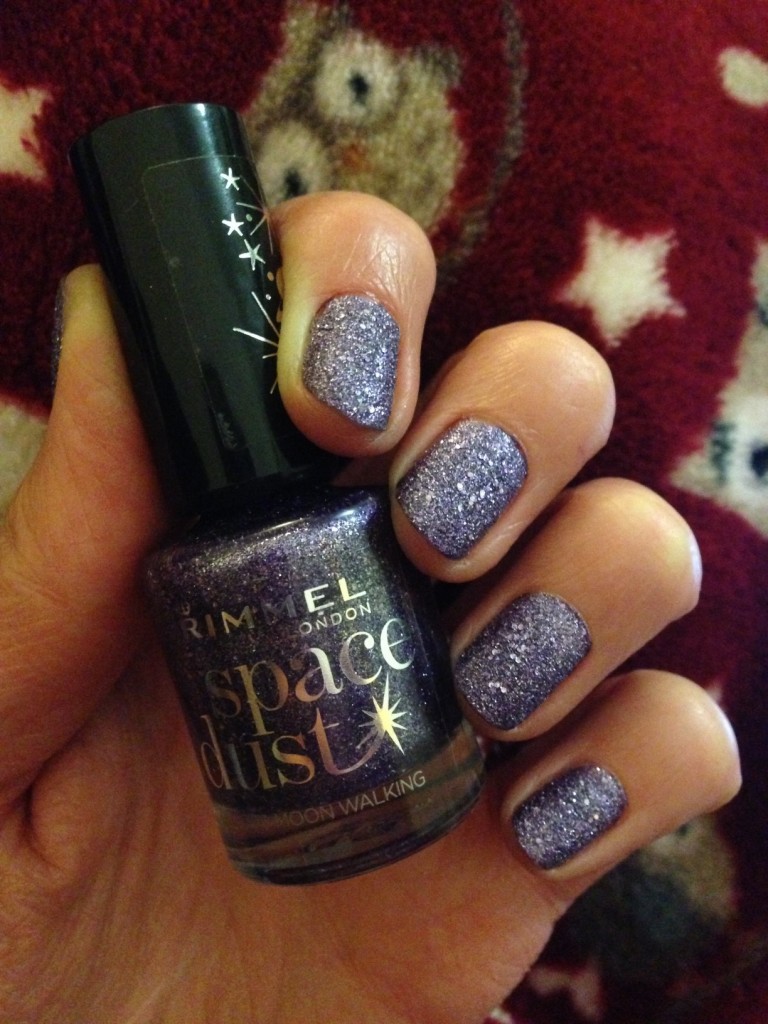 I am really loving this nail polish. This Rimmel Space Dust polish in Moon Walking is a lovely bright purple glitter. It reminds me of Sally Hansen's Gem Crush range. I love it especially as I have been wearing this for a full week and it hasn't chipped yet.
It comes out in a really thick consistency as it has so many glitter particals which means you only really need one coat with a base and top coat. It has a matt but slightly textured finish and is just perfect for any outfit at this christmassy time of year. I actually loved this nail polish so much that I went and bought Luna Love which is a bright pink with purple and red glitter. I might just have to get the full set which includes Total Eclipse, approved a green/black, Aurora a light pink/nude and shooting star, the most gorgeous white/silver I have ever seen.  As the price is only £3.99 at any chemist or supermarket, it might just be possible for me. Whoop!
Happy Shopping!
Positively, the most vital element that is considered while buying drugs from the Web is to make a right choice. To order remedies online from a respectable web-site is safe. Let's talk about numerous possibilities. If you're concerned about erectile health problem, you have to learn about "levitra 10mg" and "levitra cost per pill". Did somebody tell you about "cheapest generic levitra"? Don't forget, consider "undefined". Young men with sexual dysfunctions need professional help. The treatment plan depends greatly on the precise cause of the sexual problem. Along with their valuable effects, most medicaments, even so, can cause unwanted aftereffects although commonly not everyone experiences them. Online sex physician services are the only safe version if you are going to buy remedies, like Viagra, online.