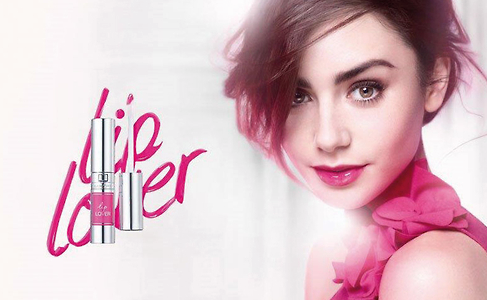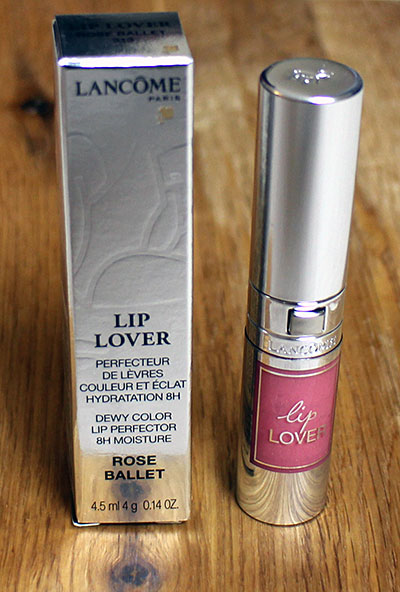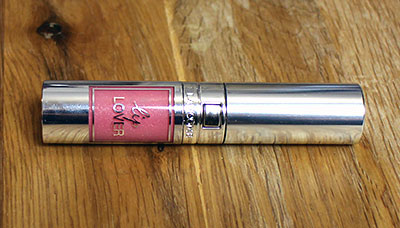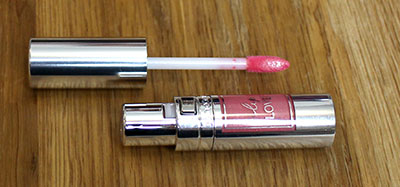 Lancome's gorgeous French Ballerina Spring 14 collection was released in the last few weeks with English-American actress Lily Collins (Yes, hospital Phil's daughter) the face of the launch. What drew me to this collection is that all the lip products have ballet themed names and colours inspired by the outfits, visit this site steps and dancers. In combining makeup and dance, visit web Lancome have produced a range of products that I'm naturally excited about.
The silver packaging is beautiful and I love that there's small window so you can see the colour of the product.  This kind of packaging is great as it's reassuring to see what you are putting on your lips. I'm also very impressed by the button that you press to lift out the lip wand. I could spend hours playing with it and it makes me feel like this packaging was very well thought out.  It even has the bonus of that satisfying click that everyone likes to hear when they put the lip wand back in the tube.
There are 24 shades in all and there are all split two basic colour groups. The 'Basic Chic' collection has the ballet pink tones 311 Rose d'Eau, 312 Pointe de Rose, 313 Rose Ballet, 314 Casse -Noisette, 316 Rose Attrape, 321 Rose Contre, 333 Rose des Nymphes, 334 Corail Cabriole, 338 Rose des Cygnes.  The 'Creative Chic' collection has the boulder more daring colours such as 336 Orange Manège, 337 Lip Lover, 353 Rose Gracieuse, 355 Framboise Étoile, 356 Belle de Rouge, 357 Bouquet Final, 361 Violette Pirouette, 362 Bordeaux Tempo 363 Rose de Minuit. I have to say I am loving both collections as they are all very spring/summer related and I think there's a colour or two for everyone. 
I have been wearing Rose Ballet for the last few weeks, it's a beautiful natural pink with a hint of shimmer. The texture of this product is just like a lip balm, it has the colour of a lipstick and the enhancing shine of a gloss all in one product. The lip lovers have a slight plumping effect and thanks to the silicon included, my lips are left feeling nourished and hydrated. The product itself is not sticky and is very light on application, the only down side for me is that I'm not sure that it lasts the full eight hours as promised, especially after eating and drinking. It does however give me an excuse to show of the beautiful packaging again and again though. 
The Lip Lover lip glosses are a high end product retailing at around £18, but check your nearest department store such as Debenhams for a discount.
Have you tried the Loncome Lip Lover the French Ballerina Spring collection? If you did then let me know what you thought of it in the comments below.
Happy shopping!
Positively, the most vital element that is considered while buying drugs from the Web is to make a right choice. To order remedies online from a respectable web-site is safe. Let's talk about numerous possibilities. If you're concerned about erectile soundness problem, you have to learn about "levitra 10mg" and "levitra cost per pill". Did somebody tell you about "cheapest generic levitra"? Don't forget, view "undefined". Young men with sexual dysfunctions need occupational help. The treatment plan depends greatly on the precise cause of the sexual problem. Along with their valuable effects, most medicaments, even so, can cause unwanted aftereffects although commonly not everyone experiences them. Online sex physician services are the only safe variant if you are going to buy remedies, like Viagra, online.