<![CDATA[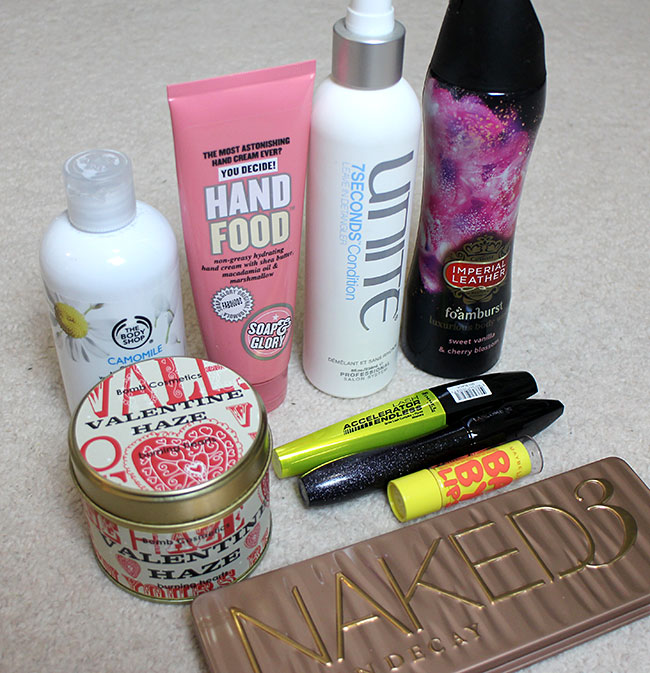 This Monthly Favourites post is more a collective of the last few months because I haven't had enough monthly favourites to make a full post until now so here goes.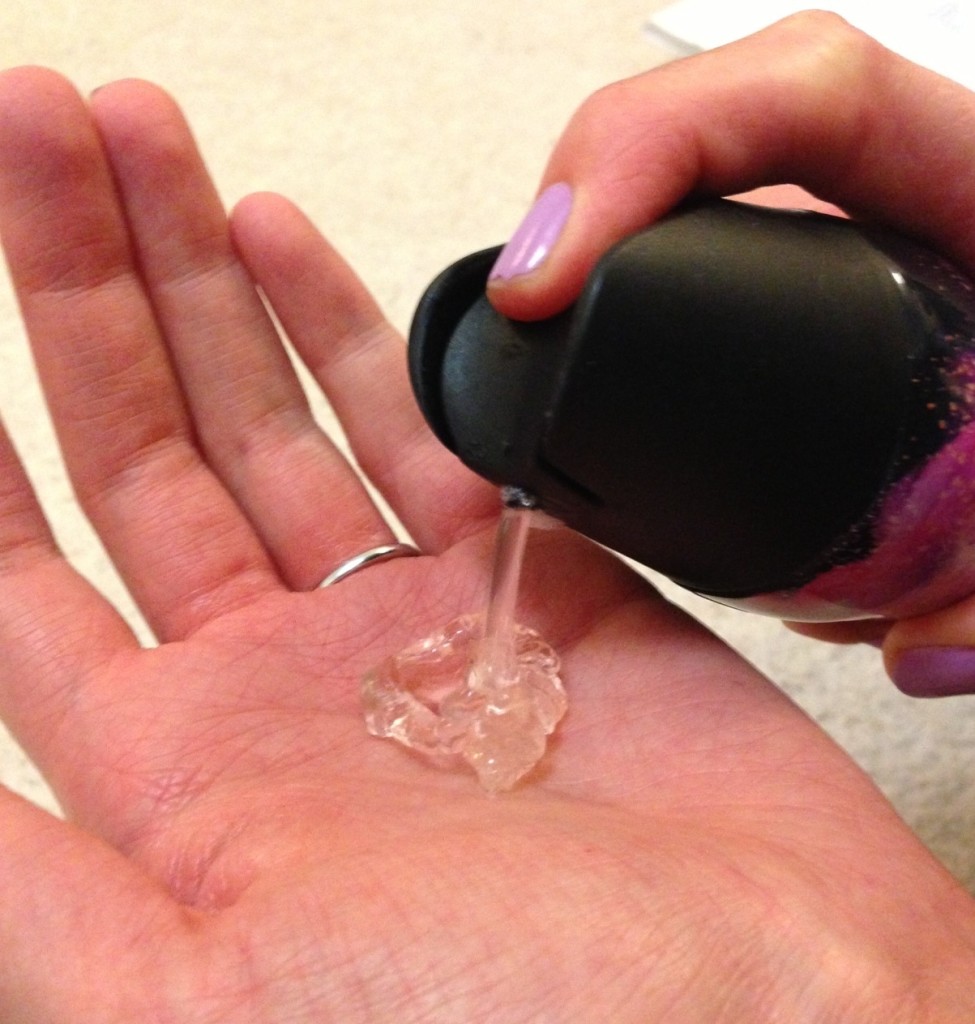 I've been using Imperial Leather Leather's Foam Burst luxurious body wash for quite a few months and it's due in the monthly favourites because I've repurchased it a few times. That means it's a big hit with me as repurchasing products doesn't happen too often with me. I've bought it in the sweet vanilla and cherry blossom but I have also tried the rebalancing Green tea and Jasmine, both smell amazing. This product comes in 5 different scents altogether along with these two there is also Spicy Ginger and Orange, Honey and Almond Milk and Lime and Grapefruit. Yum! The product comes out as a clear substance as you can see in the picture and then turns into a foam which lathers well. So well in fact that it allows me too use me razor in place of a shaving foam and it leaves my skin smelling amazing and surprisingly moisturised. I love showers more because of this product. The Imperial Leather Foam Burst Body Wash is £3 in Asda and well worth the price tag in my opinion.

I have already spoken about Unite 7 Second Leave in Conditioner and Detangler here but this stuff really does do what it says on the bottle. I get awful knots in my hair which I'm told is to do with my dyed blonde ends, but this product is a gods send. It's rather pricey at £16.90 but a few quick sprays of this little beauty and a few seconds to let the product do it's magic and the knots are pretty much tangle teased straight through. I love Unite and this product will always be in my hair care routine from now on.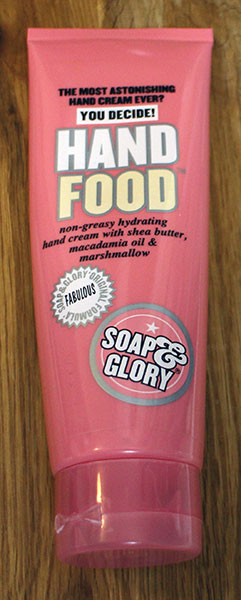 Along with my knotty hair, I also get really dry hands at time. Mmmm what a gem I am, lol! The Soap and Glory Hand Food hand cream is another god send. It leaves my often sore hands feeling healed and it smells delicious. That will be the marshmellow and macadamia oil. Yum! This is another product I have spoken about at length before here but I have been using this a lot over the past few weeks with the weather forever changing. It is available to buy at Boots for just £5.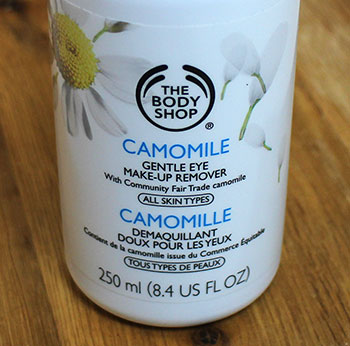 I have recently finished my favourite  gentle eye make-up remover from The Body Shop Camomille range. It's a lovely product that I use every day, it's lasted almost 6 months which is great and I am quite sad that I've run out. This will be a repurchase for me as it's definatly gentle on the eyes so it doesn't sting, it removes all of my make up and it under £10. What more would you want?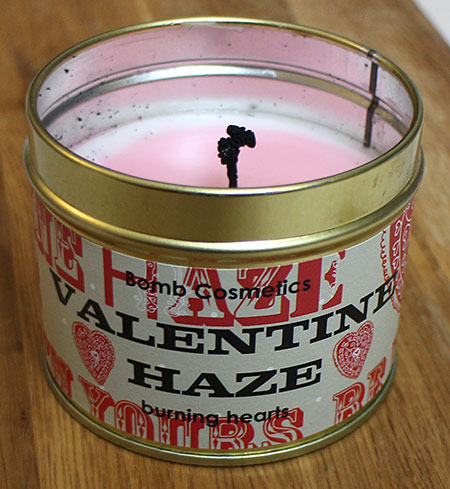 I had to include a candle because this has been a favourite for both my fiancé and I. We love candles especially when its cold and rainy outside like it is today. Ick! This one is from Valentines day and we love it so much that we've used up some of our other candles first so that we can savour it. It's from Bomb Cosmetics who also do bath cosmetics, all of their products smell so good so you have to try them and apparently they last up to 45/50 hours too. They are also pretty well priced, this Valentines Haze candle costs £7.99 although I think I may have got it in a sale in Williams and Griffin in Colchester so it might have been a tad cheaper. Let me know if you try Bomb Cosmetics out or if you have got some of their products already, what's your favourite scent?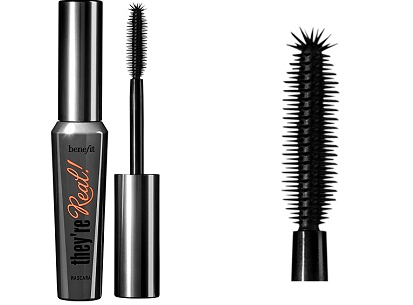 I have loved using two mascaras in the past few months. They're these two, the Rimmel Lash Accelorator Endless and the Lancome Star mascara. Firstly the Rimmel Lash Accelerator Endless Mascara gives a great long lash effect without being too over the top so it is great for a day time look.  The effect that you get with Rimmel's Lash Accelerator mascara reminds me a lot of Benefit's They're Real mascara especially because the wands are very similar. I actually sometimes prefer it, shhhhhh don't tell anyone. I've inserted some stock pictures of the mascara wands to compare.  It's also half the price at £7.99 so it can't be bad and I really think that this is a great dupe if you're wanting to save some pennies.

The Lancome Hypnose star is a really lovely mascara. It gives volume, makes them look fuller, longer, it also gets a slight curl to the lash which I love,  it doesn't clump in my lashes and the packaging is super gorgeous. I love the dramatic look you can get with this mascara and so for this reason I tend to use this if I am going out. I'm just so in love with this product. It's a little pricey at £22.50 but if you get it from Debenhams there is sometimes discounts on to get it a little cheaper.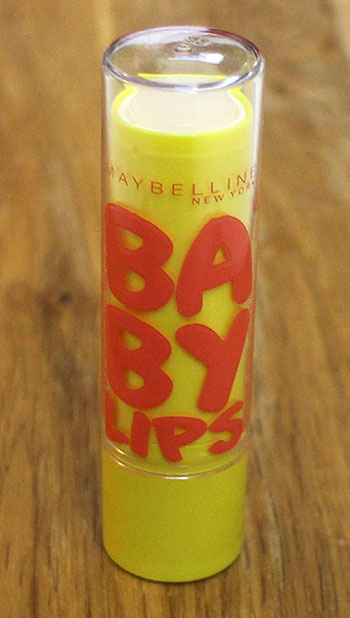 I have been using Maybelline's Baby Lips  for a while and it's become a firm favourite. This lip balm is really nourishing and hydrating, and lasts a long time too. I have always got one of these in my bag and this one is just a plain natural lip that smells of citrus which is super yummy. They come in 6 different fragrances and 3 of them have a slight tint to them but I'm still to try a Baby Lips with a colour though.  I'm not sure if this will replace my Burt's bees lip balm in my make up bag but it's certainly gives it a run for it's money. Check them out at a chemist near you for just £2.99. What a bargain!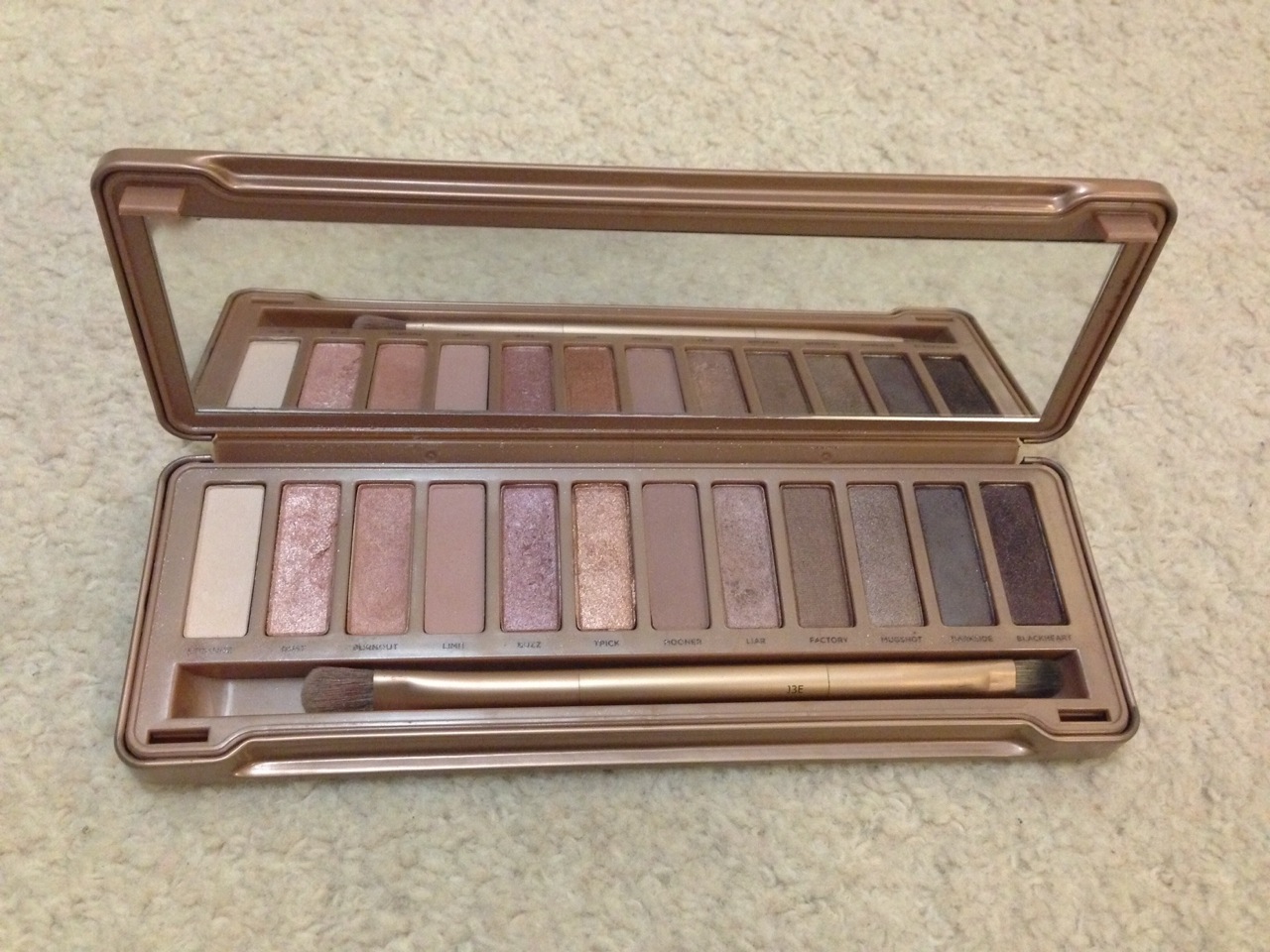 Ever since I received this from my fiancé for christmas I have used this non-stop and I think that I will carry on using these daily. This is because I find that these pink tones really suit me, maybe a lot better than just neutral brown tones do. I tend to use a few different combinations such as burnout in the inner corner, Liar or buzz in the outer corner strange as a highlighter with a combination of Darkside and Blackheart as an eye liner. I also sometimes just use dust on the lid although there is a lot of fall out with this colour and again I use  blackheart as a liner. These looks are gorgeous on the eye. What  colours do you use from this palette?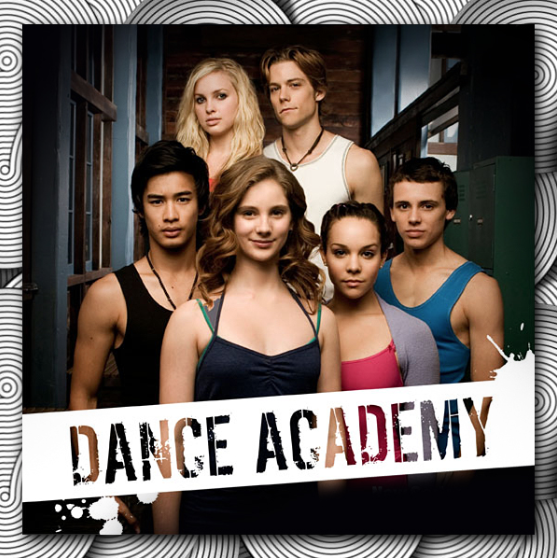 This being the start of Dance Week on Emily Hearts means that I couldn't go without telling you about something Dance related. Here it is, Dance Academy! Dance Academy is an Australian TV series that is all about being at, yep you've guessed it a Dance Academy. It follows the trials and tribulations of the main six characters (from top left) Cat Karamakov, Ethan Karamakov, Christian Reed, Tara Webster, Abigail Armstrong and Samuel Lieberman. You might recognise the actor Jordan Rodrigues that plays Christian Reed as he also played Jai Fernadez in Home and Away. I have watched all three series, and I think this shows a good representation of how competitive and gruelling dance training can be. Some of the more personal stories are a bit thin but I got hooked to this program pretty fast and if you are a dance junkie like me then it's a must watch. You can find the first two series, all 52 episodes of them on Netflix. What are you waiting for, go watch them. What are you're favourites this month? Do you have any of these products and do you love them just as much? Let me know in the comments below. Happy shopping!