<![CDATA[I recently wrote a blog post for the London jewellers  Charles Fish which I loved doing and in return they offered to write a post for Emily Hearts. I jumped at the chance and I wasn't left disappointed, I'm rather excited by the new designers that they have coming in June.  What's your favourite designer? HOT FOR SUMMER 2014  At Charles Fish we pride ourselves on our eclectic taste in new and upcoming designers in the world of fashion jewellery. We like to keep our eyes and ears open at all times for the slightest rise in trends both in the fine and fashion jewellery stakes. So it's time to see what we think are the hottest picks for Summer 2014- here we go! CURBZZ Fresh in stores this summer, these bracelets have become an instant cult hit among celebrity crowds and are set to be the must-have accessory of 2014. The high quality Silicone and Gold-plated links are woven together creating a dynamic statement design, with an impressive variety of colourways, from Coral to Camo these trendsetting bracelets are ready to set the fashion world alight.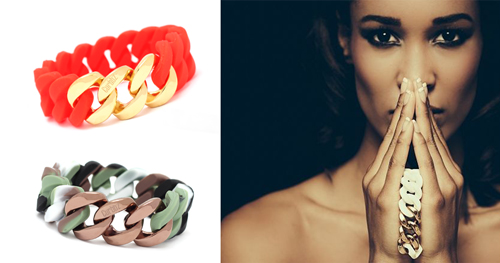 DKNY Already established as one of the most recognisable and iconic fashion brands, DKNY's impressive new watch collections embody the energy and spirit of New York City. The range showcased at Charles Fish perfectly sums up the fun, fashion forward nature of this brand. We have completely fallen in love with the SOHO style, especially this steel chronograph model with tri-colour dial design!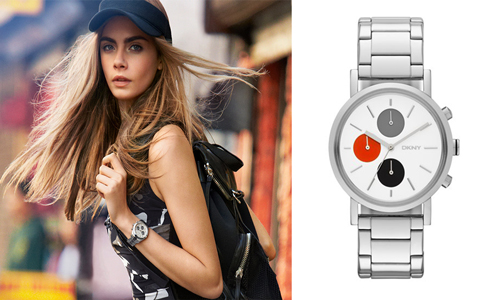 THOMAS SABO Already a hot favourite in the fashion world, Thomas Sabo have pushed always themselves right to the forefront of jewellery design and are considered to be one of the biggest trendsetters in today's current market. Best known for their dynamic, punk inspired jewellery Thomas Sabo have taken a whole new direction with the new Karma Beads range. Drawing their gorgeous Rebel at heart and Glam & Soul collections, this array of beads, bracelets and necklaces all combine to celebrate a life of beauty and spirituality. These are a few of our personal favourite beads; utilising Silver, Rose Gold plating and a variety of stones (including the Green Aventurine featured here), all are made with intricate care and impeccable attention to detail.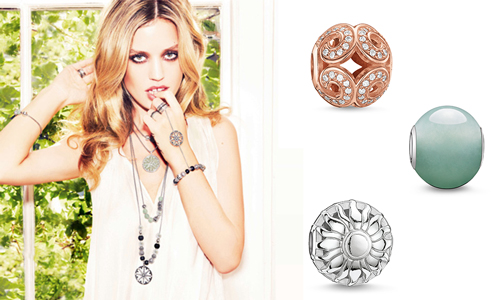 Having already established an ever-growing fan base, including Georgia May Jagger, the future looks bright for this iconic brand. …So, so hot, that we don't even have it yet?  We are happy to share some very exciting news with you all today! The two collections below are brand new to us and should be arriving just in time for the summer, and we can't wait. #watchthisspace    'Jewellery is about fantasy rather than reality and our jewels are chosen rather than invested, admired rather than shown off.' Driven by the ethos above, CARAT* have redefined the most prominent of classical looks into contemporary, wearable glamour. Among the endlessly gorgeous pieces of eye-catching design lies this Canary Yellow beauty! This ring is a tiny taster of what this brand is all about, designed in 9ct White Gold with a 1.5ct centre stone, this certainly something to tantalise the senses. Nobody does timelessly elegant design quite like CARAT*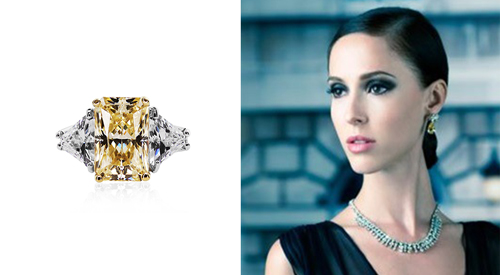 KATE SPADE (coming June) Kate Spade New York takes a colourful approach to design, from clothing to stationary and everything in between. The debut wristwear collection exudes fun and sophistication, with playful use of colour and luxurious finishes that are their hallmarks. This summer we are will be staying right on-trend, and right on-time, with an exceptionally stylish Metro timepiece. We've already got our eye on the Rio Wave Metro, which gives a whole new meaning to the phrase Happy Hour!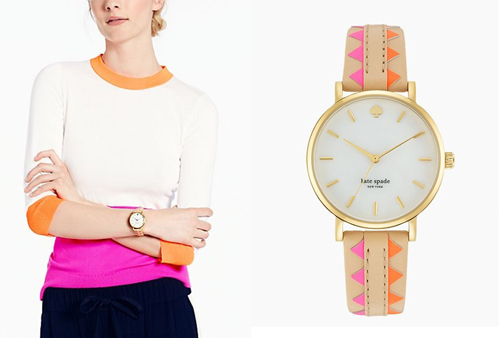 Explore each of these collections and many more at Charles Fish. We hope you discover something new, indulge yourself a little and proudly own a piece of our covetable collection.