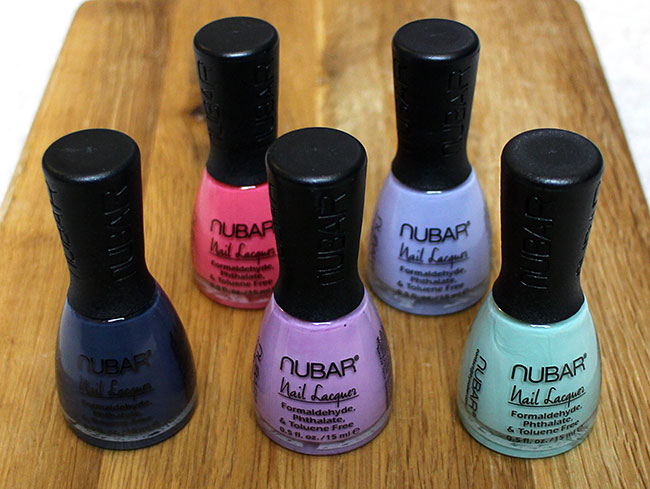 I've been loving these Nubar Polishes I got sent recently from the new Spring in the City Collection.  These five colours are from Left to right Fashion is Forward (A deep blue/grey), advice Spring in her Step (Pink/Red), this site City Self(Lilac), New Mood(Blue lilac),  and Dreamy Moss (Mint). I've been wearing Spring in her Step, a beautiful pink/red non stop. It's certainly making me feel summery and I can't get enough. I'll pop some swatches and more of a review a bit later on in the week when I've tried every colour and had more of a  photo shoot.
Which colour is your favourite? Let me know in the comments below?
Happy shopping!
Positively, the most vital element that is considered while buying drugs from the Web is to make a right choice. To order remedies online from a respectable web-site is safe. Let's talk about numerous possibilities. If you're concerned about erectile soundness problem, you have to learn about "levitra 10mg" and "levitra cost per pill". Did somebody tell you about "cheapest generic levitra"? Don't forget, consider "undefined". Young men with sexual dysfunctions need vocational help. The treatment plan depends greatly on the precise cause of the sexual problem. Along with their valuable effects, most medicaments, even so, can cause unwanted aftereffects although commonly not everyone experiences them. Online sex therapist services are the only safe version if you are going to buy remedies, like Viagra, online.