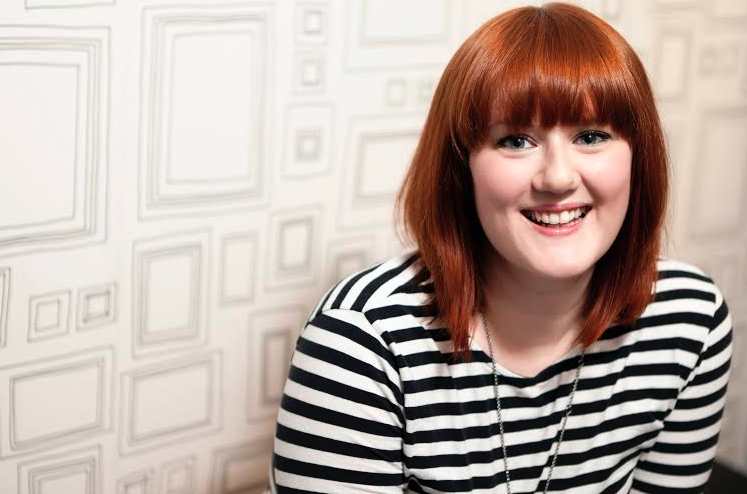 Lindsey Kelk is an author who wrote the I heart series and About a Girl. She's one of my favourite writers and I had the pleasure of getting a few of my questions answered in the interview below. This is a great insight into a writer's world and I love that she's so honest. Enjoy!
1. I'm loving reading the second instalment in the Tess adventure, for sale What a Girl Wants, will we be seeing any more books in this series? 
 Thank you! And yes, there will be a third book. It's due to come out Christmas 2015.
2. Where do you get your ideas for your books, do they reflect real life situations or people? 
Everything's fiction – no one story or one character has been based on one thing or person. An idea can come from anywhere, really, a conversation with friends, an article in a magazine, a tweet If something affects you enough to get your brain ticking over, it becomes easy to see how it would translate into a story or a character and once you've got that, you're away.
3. I love reading your books, which one has been the best/most enjoyable to write?
Ha, that's a hard one because there's always a time when I'm working that it's not enjoyable at all! I remember liking I Heart Paris while I was working on it, I think that was the last book that didn't feel like a crazy deadline. Other than that, I really love both of the Tess books – I think they're very honest to how I feel about life and love and friendships so that makes me happy.
4. What's your personal story to being an author?
I don't think it's that different to anyone else's, to be honest. I always read when I was little and loved writing stories all through school. Once I left uni and got a real job, it all got left on the shelf until I was 26 and a bit bored with everything, that's when I wrote I Heart New York and that was more of a hobby than anything else. But, a friend read it and told me I should try to publish it and after that, everything just started happening! I've only been a full time writer for the last four years though, I wrote three of my books before I left my job – it's a really precarious profession and you should never count your writing chickens until they've hatched! It's strange to think I ever had a different job now, I can't imagine doing anything else.
I'd like to say a huge thank you to Lindsey Kelk for answering my questions and to Amy at Harper Fiction for arranging this blog tour. I feel priveledged to have been part of some thing so cool and I've really loved it.
Here's the rest of the blogs involved: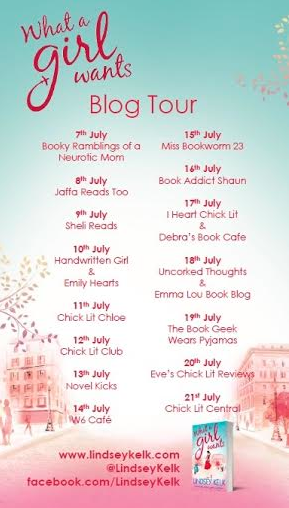 Positively, the most vital element that is elaborate while buying drugs from the Web is to make a right choice. To order remedies online from a respectable web-site is safe. Let's talk about numerous possibilities. If you're concerned about erectile heartiness problem, you have to learn about "levitra 10mg" and "levitra cost per pill". Did somebody tell you about "cheapest generic levitra"? Don't forget, consider "undefined". Young men with sexual dysfunctions need professional help. The treatment plan depends greatly on the precise cause of the sexual problem. Along with their valuable effects, most medicaments, even so, can cause unwanted aftereffects although commonly not everyone experiences them. Online sex therapist services are the only safe variation if you are going to buy remedies, like Viagra, online.