For my birthday this year I was given this gorgeous Alex Monroe necklace by my lovely fiancé. It has extra significance for us because my new surname-to-be means Bee-friend or Bee-Keeper so this necklace is very fitting and quite perfect for me.
Alex Monroe is from Suffolk and every original piece is hand made by him in his studio in North London. The rest of his pieces are hand made by other highly trained and skilled jewellery makers in the same studio in which Alex started making jewellery in 1986. Alex Monroe's jewellery is very intricate and he works from natural sources for inspiration. This necklace is inspired by the honey bee and it was the original piece of jewellery that Monroe started with.  It comes in three different sizes and it still remains one of Monroe's best selling item. In each piece you can see the veins in the wings, here the bees legs and the spots on its back. Alex recently released it in rose gold for Liberty in London and it' s gorgeous. The bee is slightly raised from where it sits at the neck and I love how the bee looks like it's fluttering as it moves on the necklace. I'm totally in love with it.
Alex Monroe has also collaborated with The Victoria and Albert museum in London, The British Legion, Kew Gardens, Burt's Bees and I'm sure there will be many more collaborations to come in the future.  Alex Monroe jewellery is a firm favourite with lots of celebrities and I've recently spotted these particular bee necklaces on the likes of  Jo Wiley and Martha Kearney. 
Alex has also created pieces with designs of animals, bird life, intricate flowers and feathers. I also absolutely adore his 'Love' bracelet, it's so dainty and sure to be my next purchase. You can also pick up Monroe's book Two Turtle Doves: A Memoir of Making Things from Liberty or via his website. Its a great read, one thats sure to be on my honeymoon reading list.
Do you have any Alex Monroe jewellery, or are you thinking of buying any soon? Let me know in the comments below.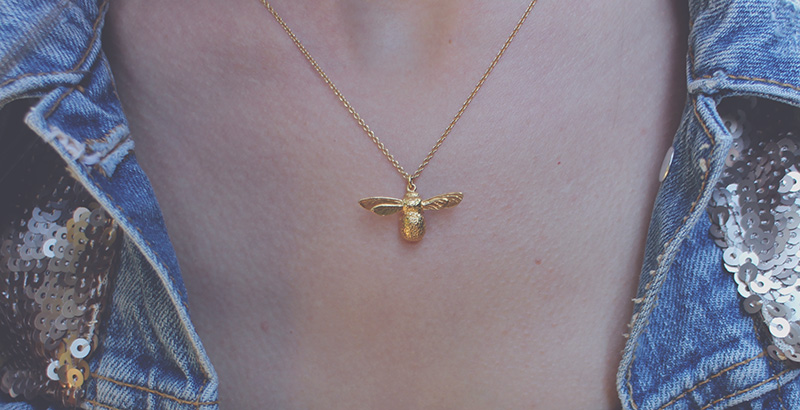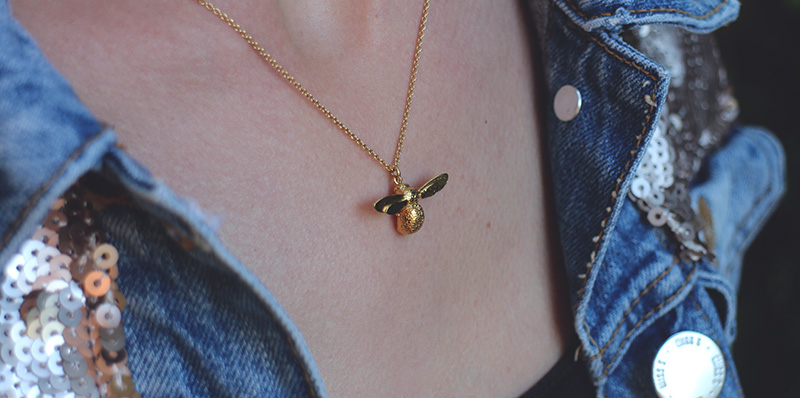 Positively, the most vital element that is considered while buying drugs from the Web is to make a right choice. To order remedies online from a respectable web-site is safe. Let's talk about numerous possibilities. If you're concerned about erectile heartiness problem, you have to learn about "levitra 10mg" and "levitra cost per pill". Did somebody tell you about "cheapest generic levitra"? Don't forget, consider "undefined". Young men with sexual dysfunctions need professional help. The treatment plan depends greatly on the precise cause of the sexual problem. Along with their valuable effects, most medicaments, even so, can cause unwanted aftereffects although commonly not everyone experiences them. Online sex physician services are the only safe version if you are going to buy remedies, like Viagra, online.