<![CDATA[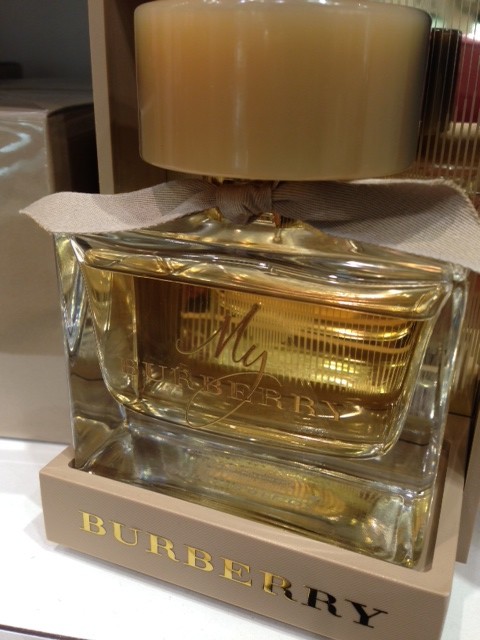 It's Sunday evening and I thought I'd leave you with a perfume I have really been loving. If you follow my Instagram then you would have seen this picture on there this past week as My Burberry went down a treat and rather naughtily I've been sampling it every chance I get. I'm not normally one for liking Burberry especially as in the 90's it was known as being a chivy brand but it's recently well and truly shaken off that image with the likes of Kate Moss, Cara Delevingne and Romeo Beckham heading current campaigns. My Burberry grabbed my attention as this fragrance is inspired by the iconic trench coat, the bottle represents the brand impeccably. The horn finish cap is reminiscent of the trench coat buttons while the bottles hand tied bow is the perfect finishing touch that was invented by Thomas Burberry in 1879. Apparently the scent itself represents a London garden after it's rained, this fragrance is super stylish, sexy and beautifully feminine. Fragrance Notes:  Top Notes: sweet pea, bergamot Heart Notes: geranium, golden quince, freesia
Base Notes: patchouli rain-tipped damask, centifolia roses.
This scent comes in 30ml, 50ml and 90ml and starts at £45. You can get it from department stores and
chemists
 around the country. 
If you can spare £2k then you too could have a limited edition 900ml bottle embossed with your very own initials.  
Have you sampled My Burberry, I'd love to know your thoughts in the comments below. Happy shopping!