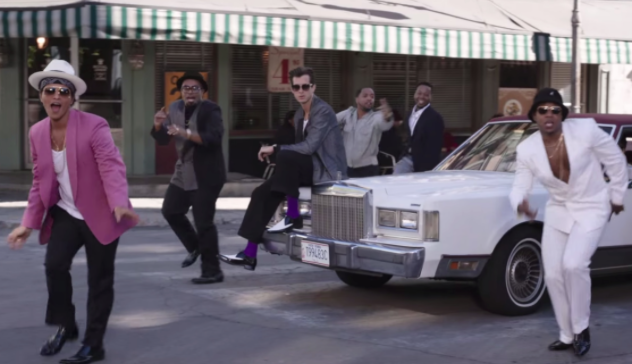 It's Monday Morning and that means it's that time again. Today I have a little gem of a song called Uptown Funk with Mark Ronson ft Bruno Mars. You might know Mark Ronson as producer of amazing songs from stars such as Robbie Williams, approved Macy Gray, thumb Amy Winehouse, Christina Aguileria and Lily Allen.  These two have also worked together on numerous songs too and this one  is another one of those disco funk tracks that  Bruno Mars and Mark Ronson are both known for.  It reminds me of the funk anthem Oops Upside Your Head  from the 70's.
The video's pretty cool and it's got a sweet little dance in it that I like like a lot. It would be brilliant for a dance class so I'm sure there will be dance teachers everywhere choreographing to this one.
Let me know what you've been listening to lately in the comments below and what you think off this track. Have a great week!
Positively, the most vital element that is considered while buying drugs from the Web is to make a right choice. To order remedies online from a respectable web-site is safe. Let's talk about numerous possibilities. If you're concerned about erectile health problem, you have to learn about "levitra 10mg" and "levitra cost per pill". Did somebody tell you about "cheapest generic levitra"? Don't forget, consider "undefined". Young men with sexual dysfunctions need professional help. The treatment plan depends greatly on the precise cause of the sexual problem. Along with their valuable effects, most medicaments, even so, can cause unwanted aftereffects although commonly not everyone experiences them. Online sex physician services are the only safe variant if you are going to buy remedies, like Viagra, online.