<![CDATA[I was sent these lovely jumpers by a clothing company called JD Williams. They asked me to choose three products from their website and I've styled them in the outfits that I would wear them with below. The first is this gorgeous size:">bubble textured jumper in black. This jumper also comes in the prettiest cobalt blue colour which you have to check out and a red too. I teamed it with my floral black and pink shirt,  my trusty Superdry jacket, a statement necklace, a pair of black jeans with boot heels and my gorgeous Michael Kors bag. This is one of my favourite outfits at the moment as it's warm and very stylish. I get lots of comments on it every time I wear it, I've even had someone stop me in the street to ask where I got the jumper from.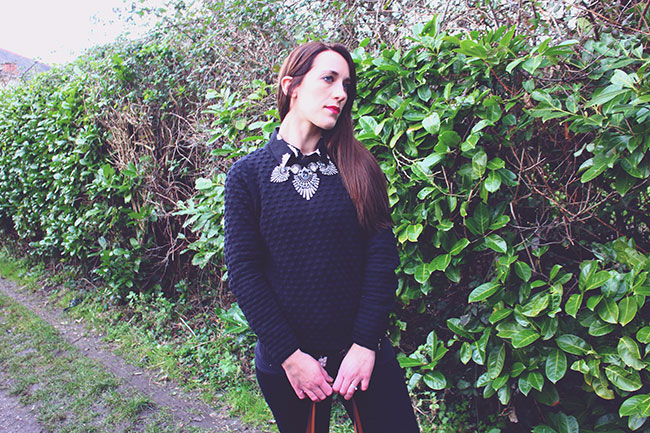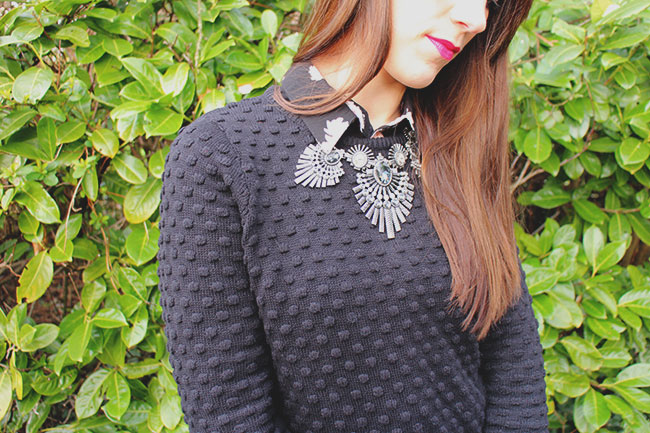 For the next item I stayed with the black jeans and the statement necklace but teamed it with the high neck stripe textured cardigan. This cardigan is super comfy to wear and will do for the office or home. It's really warm too which is great for this weather.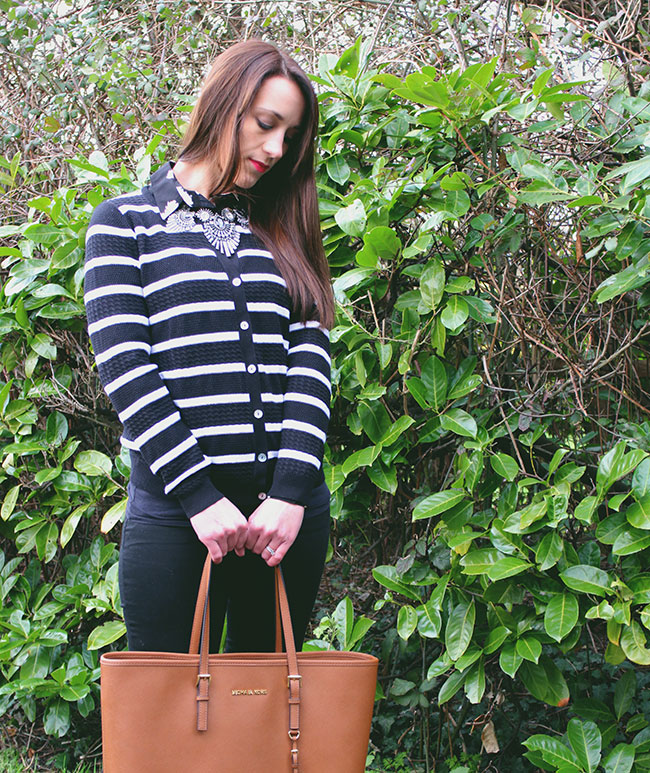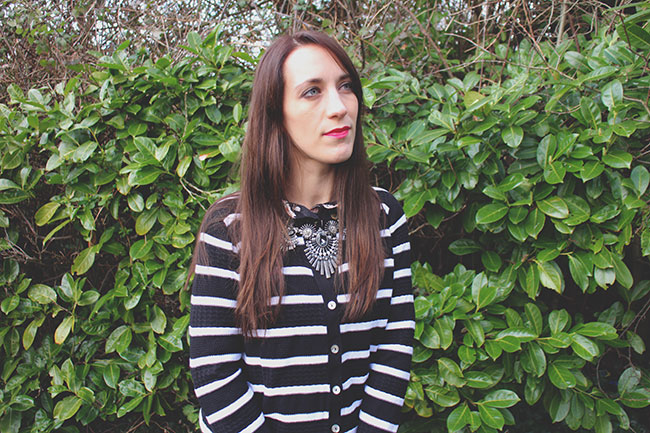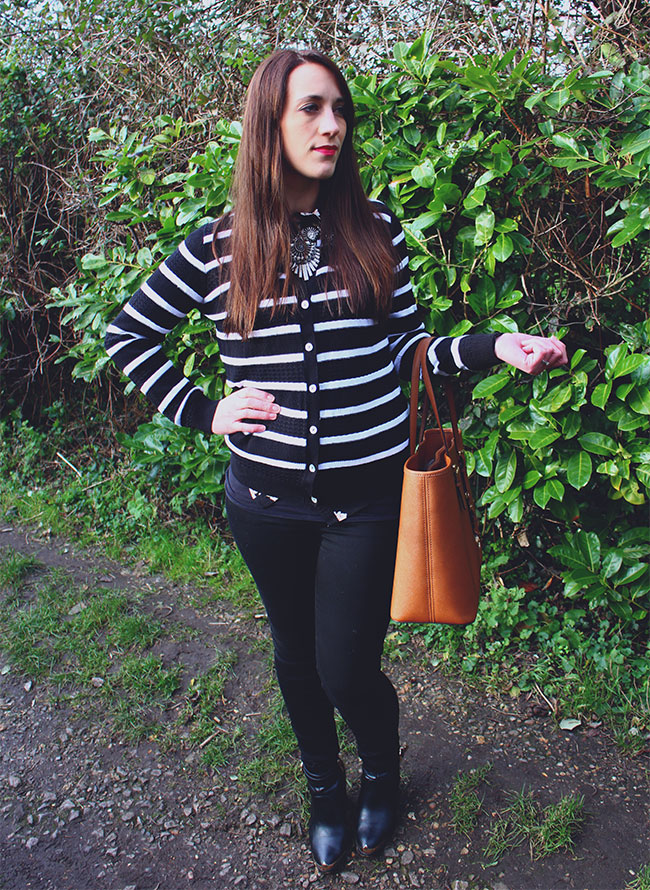 I'm loving this stripy knit jumper and have again worn it a lot. It goes really well with a statement necklace too.  The white in this jumper makes me feel like spring is coming and that makes me feel excited! This cold wintery weather can stop now as I hate the cold. The zip detailing on the shoulder is really big this season so look out for this high street. This particular jumper doesn't appear to be available at the moment but here is something really similar.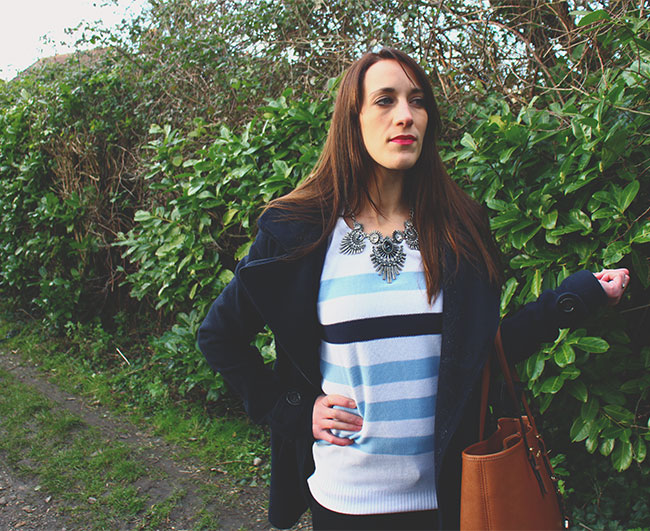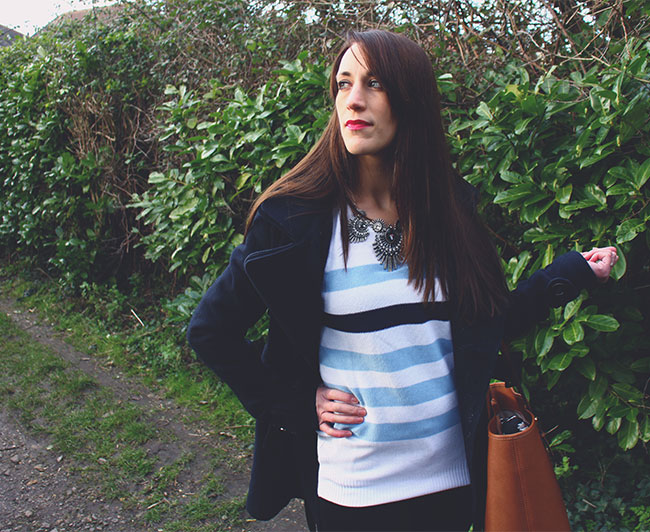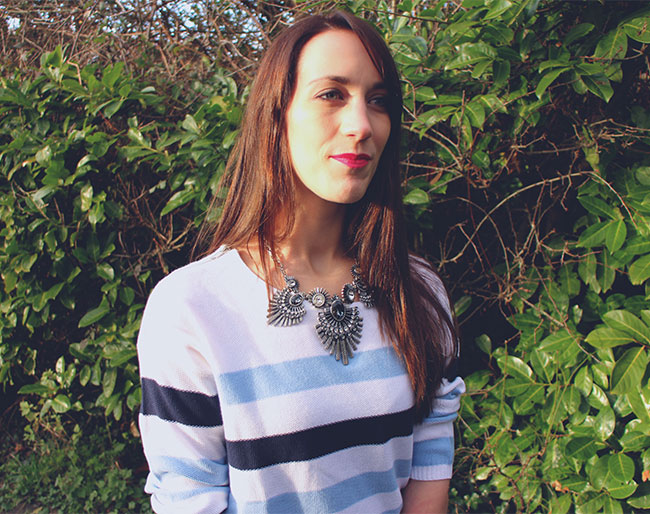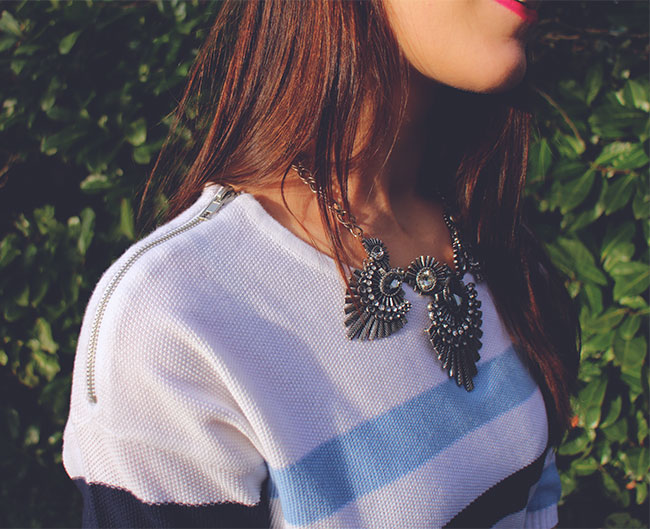 I loved styling these outfits as there were some really pretty tops so thank you to JD Williams for letting me try them out. Let me know in the comments below what you think of the jumpers and the outfits. Happy shopping!