<![CDATA[After marrying in a quant church just outside Great Yarmouth, we were driven in an old but beautiful Beauford car just a few minutes down the road to The Boathouse. A brand new venue that just opened and has stunning views of the broad.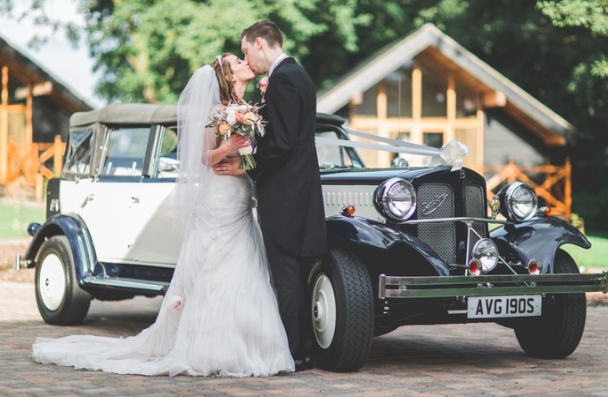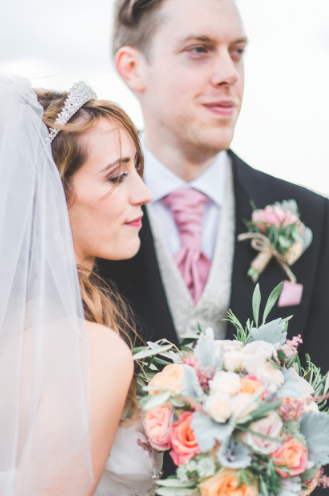 My new name means Friend of the Bees or Beekeeper in Latvian so our theme was to bring nature inside. We had lots of flowers, wooden items and natural products with the bee theme making a subtle appearance all the way through the wedding.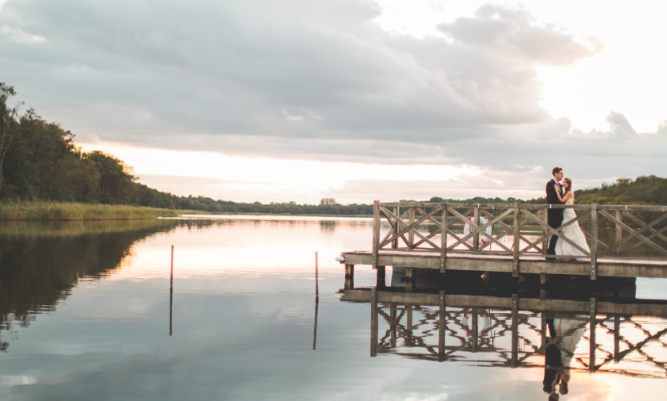 My sister-in-law had this amazing wooden heart commissioned for us from one of her friends. It was a lovely way to show old pictures of us as children and our engagement shoot pictures that we did in London. We had used a few of these  for the invitations so to have them all on show for everyone to see was really lovely.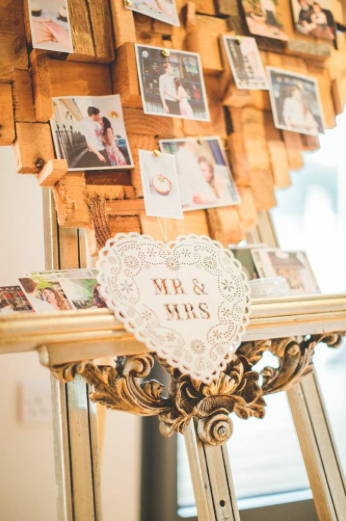 We spent a lot of time getting together trinkets, sweet jars and old school sweets that we had loved and ate as kids for the sweet table. Prawns, Marshmallows, Eggs and Hearts made an appearance along with rock, lolly pops and boiled sweets. This area was designed by the in-laws and they did a great job of bringing everything together. They even covered some of the giant marshmallows in coloured sugar too.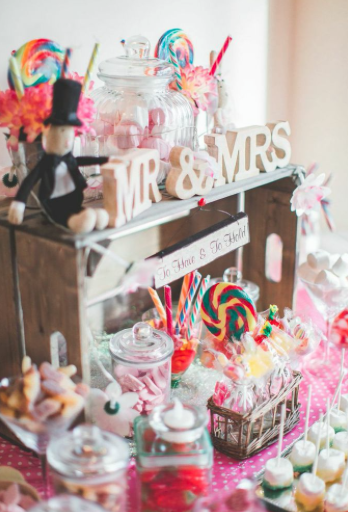 The table plan was a labour of love. We chose some of our favourite well known icons that inspire us in our day to day lives. This included George Harrison because we love The Beatles, Carlos Acosta – my favourite ballet dancer, Robbie Fowler – my husbands favourite Liverpool footballer player, Kurt Cobain – My husbands favourite musician, Dutchess of Cambridge – My favourite celebrity and style guru, Steve Jobs – Mine and my husbands biggest inspiration, Gary Barlow – As I'm a huge Take That fan and Helio Gracie – Our favourite martial artist as we're also big MMA fans. It worked really well and we seated our friends and family on the tables with the the people they would love too.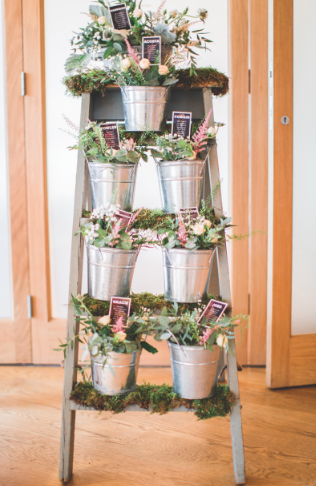 My husband has family in Latvia and although doesn't visit much, is often in contact with them. As a surprise for my new family I sneakily got into contact with the Latvian side. Without much encouragement, they decided to sing the family song in Latvian on video. Just a short clip but when I was sent it, I squealed with excitement because it was so special. The song's all about a beekeepers new bride loosing and eventually finding their bees so it was very fitting and is actually a cool family tradition I didn't know about. It was something that was very special to a lot of people there that day including myself. I'm happy to say it went down really well especially with my husband.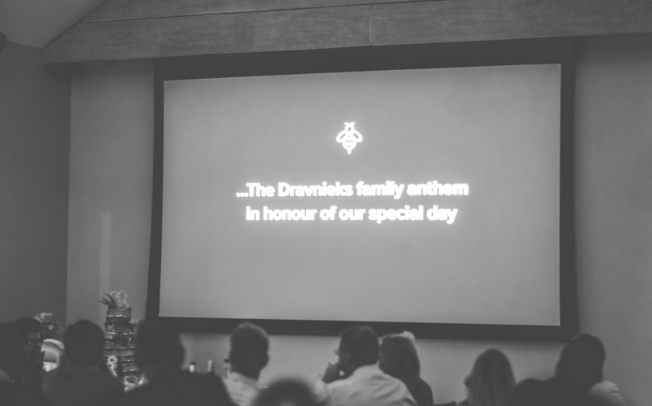 The very gorgeous and tasty cake was made by my husbands Granny Mary with a bit of help from the mother of the Groom too. I'd seen an amazing naked wedding cake on Pintrest when we first started planning our wedding and it was quite unusual at the time.  Most people have a fruit layered or icing covered cake for their wedding. In recent years this has become less of the tradition and I knew the naked rustic look of this cake would fit in so well with the theme of our wedding. Luckily Michael's Granny insisted that this was a great idea. She made eight layers of madera cake which is my ultimate favourite and she even made the top layer vegan especially for Michael. What a star!
The band was one that we had seen a few times back in Essex and loved them. Dog in a Sidecar, a four piece band with both male and female vocalists played two sets which included songs by Bastille, Biffy Clyro, Pink, The Killers and many more. On the night, everyone loved them and they played better than ever. After the two extended sets, they played a DJ set the rest of the night. Michael and I had spent months putting these play lists together for the dinner and evening, even filling them full of our family and friends favourite songs and artists as well as our own eclectic collection. All went down better than expected.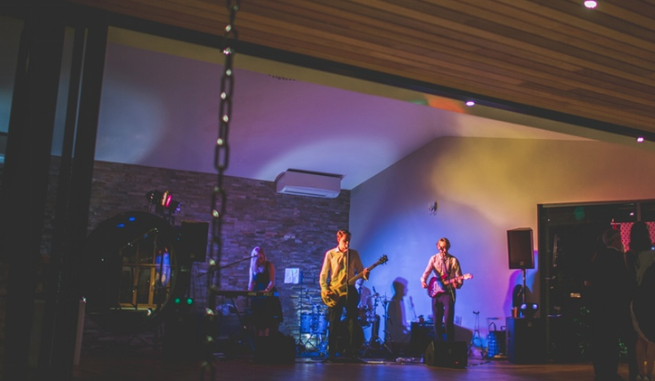 Although many people expected us to do some kind of dance because of my dance background, we decided to go with the flow and do something quite relaxed. Our first dance was to a song very close you our hearts, one thats been part of music monday recently, Take Care by Beach House. It's beautiful and perfect for a first dance. Everyone joined us on the dance floor from the second verse and it was so great sharing it with everyone.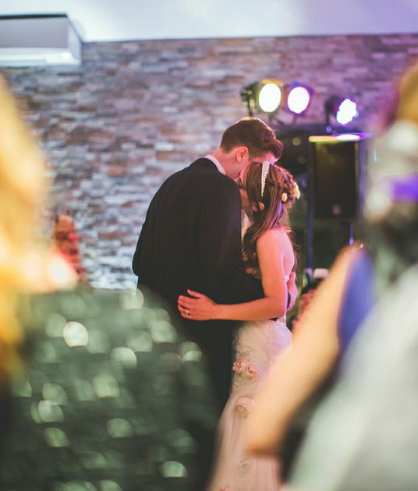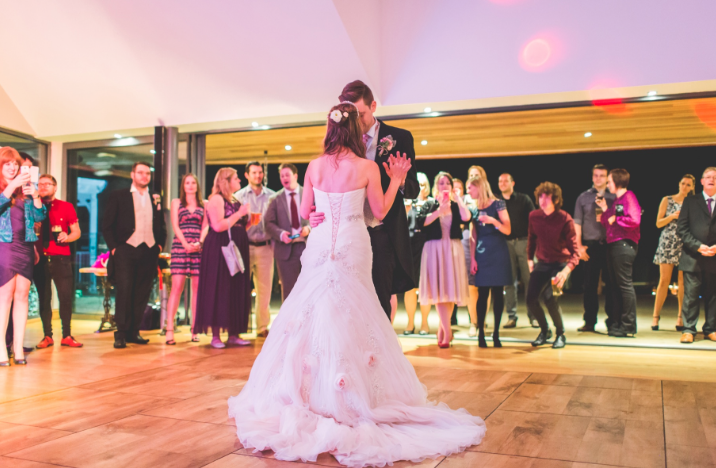 It really was the start of a great night. We have some wonderful memories of our family throwing some shapes on the dance floor. I won't give away all the evenings escapades but I will leave you with a few amazing pictures from our photo booth to make you giggle.