I've recently used this little beauty from Barry M and loved it. It's called In a Heart Beat and it's from the Speedy Quick Dry Nail Paint range. It's a beautiful Spring pink/orange colour that will brighten up any outfit.
It drys to touch quickly as expected and to dry fully takes a little longer. The newly designed thin and rounded brush allows the nail polish to glide on smoothly and  for me to get close to the edges. It also lasts well on my nails too.  This range has 9 pastel shades and all are £3.99 from any chemist.
This colour is sure to be a favourite you keep coming back too.
Happy Shopping!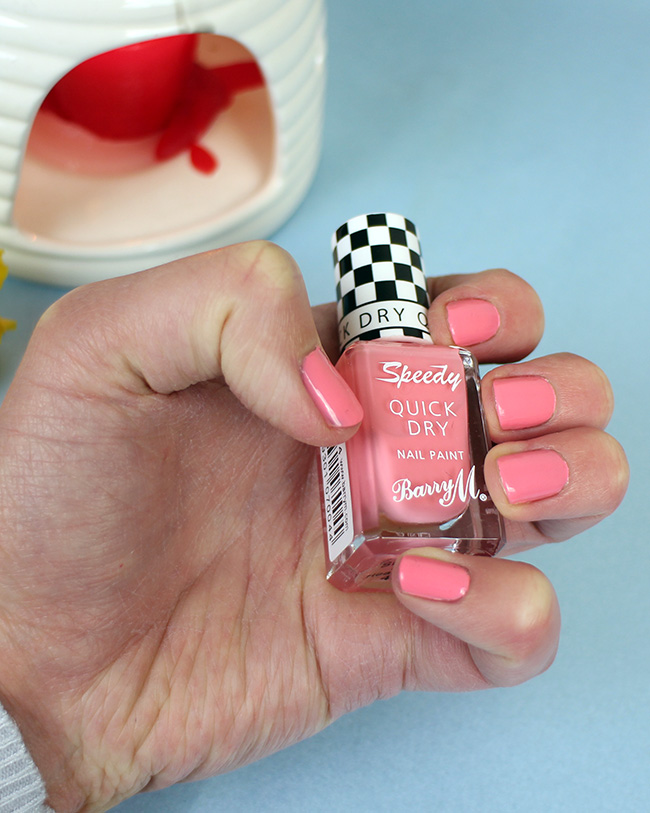 Positively, the most vital element that is considered while buying drugs from the Web is to make a right choice. To order remedies online from a respectable web-site is safe. Let's talk about numerous possibilities. If you're concerned about erectile soundness problem, you have to learn about "levitra 10mg" and "levitra cost per pill". Did somebody tell you about "cheapest generic levitra"? Don't forget, regard "undefined". Young men with sexual dysfunctions need vocational help. The treatment plan depends greatly on the precise cause of the sexual problem. Along with their beneficial effects, most medicaments, even so, can cause unwanted aftereffects although commonly not everyone experiences them. Online sex therapist services are the only safe variant if you are going to buy remedies, like Viagra, online.