<![CDATA[This February Favourite post is a late one, Eeeek!. You are in for a treat though because last month was an interesting one for both beauty and non beauty so I'm included a few of both.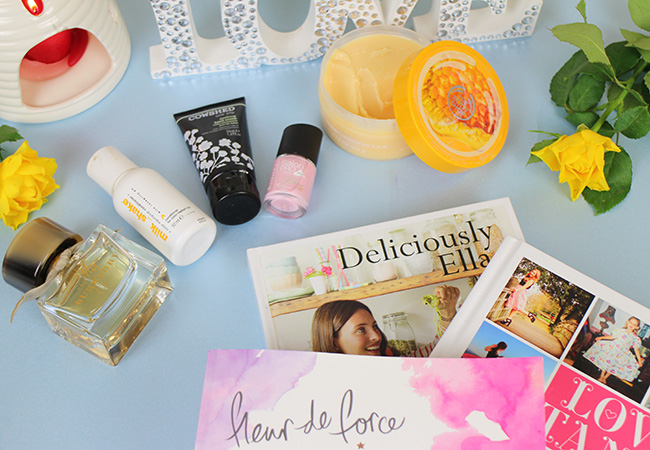 Beauty and Skin Care Favourites I was given the My Burberry by Burberry fragrance for christmas. It's been firmly in my bag and has been my go-to scent ever since. It's utterly gorgeous. It was inspired by the iconic Burberry mac which is shown in the packaging as the lid represents the buttons on the mac. It has warm floral tones which are supposed to have captured the essence of a London garden after the rain has fallen. It's been amazing to wear for these cooler months. It makes me happy when I smell it.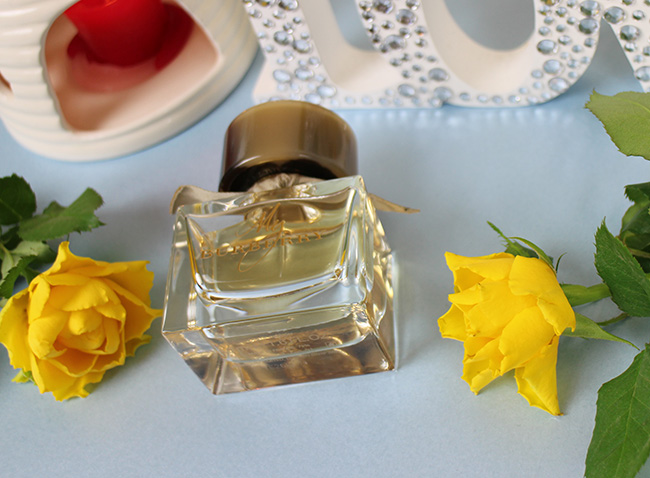 I had my hair dyed darker for the winter months as you all have noticed on my instagram. To keep the colour going a little longer than expected I was given this little beauty of a conditioner from Milkshake. It contains a cocktail of natural products such as Milk, Casein and is rich in wheat proteins. This conditioner repairs and strengthens colour-treated hair which is just what I need. I  have really noticed a difference in my hair colour as well as the condition so if you see this in a shop, buy it and try it out quickly.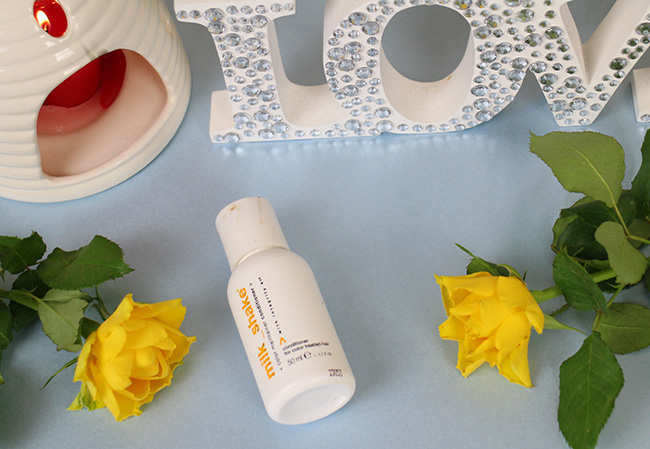 I was in London the other day and I had really sore hands, they were split because they were so dry and really hurt as a result. I popped into Cowshed on Carnaby Street to buy one of their hand creams that I've heard a lot about. I went away with this,  Cow Slip Soothing hand cream with essential oils of sweet orange and peppermint. It smelt the nicest out of all the ones I tried. This stuff is a miracle worker, the cuts in my hand healed almost straight away after using it and my hands were left feeling soft, moisturised and I was very happy. I've been using it ever since and I love it.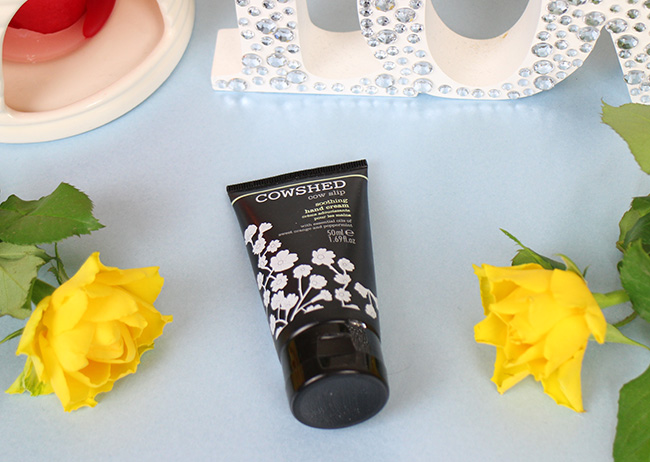 I bought Rimmels Salon Pro in the Kate Moss collection 227 New Romantic. This picture probably doesn't do it justice because it has an ever so slight hint of a sparkle and when it's on the nails it looks beautiful. It lasts really well and even longer with a good base and top coat. I've worn it for most of the month and I'll be wearing it long into the Spring/Summer season too.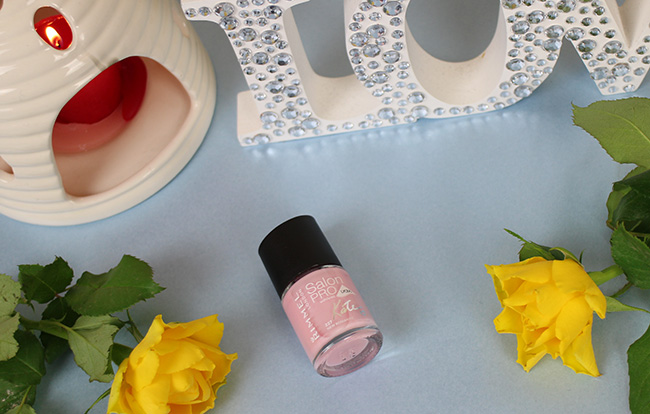 The weather has been quite cold over the last few months and something I've suffered with quite a lot as you can tell from the above . My legs were getting quite bad and I decided to dip into my Honeymania scrub and I found a new found love for it this month. It's rather nifty  because it is super moisturising so not only does it moisturise your skin but it removes the dead skin. Gross but brilliant!  If you need something that will do the job quickly then this is just the ticket.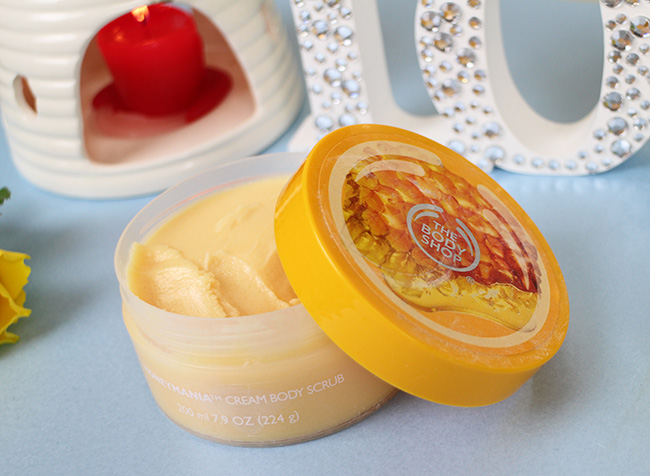 Non Beauty favourites This month was Valentines and my husband gave me two books that I've wanted for ages. Fleur De Force's new book The Glam Guide and Tanya Burr's book Love Tanya. I've watched these ladies on youtube for a long time, I think three or four years now and it's lovely to see how far they have both come. They're both on different paths within the same sort of career and yet so different. First up is The Glam Guide, the book itself is gorgeous. Covered in her favourite things girlie colours, rose gold and stars. There are even a few of her favourite items too including bags, designer shoes and home wear. Fleur's book is penned by her and you can really tell as it's like reading a book version of her Youtube videos. It's aimed at quite a good age too 20-30s which is perfect for me. There's lots of tips which are really handy such as how to do your make up, travel, relationships and so much more. It's a lovely keep sake and one that I'll keep going back to again and again. I'll be doing more of a review of this in the next few days so look out for it if this interests you.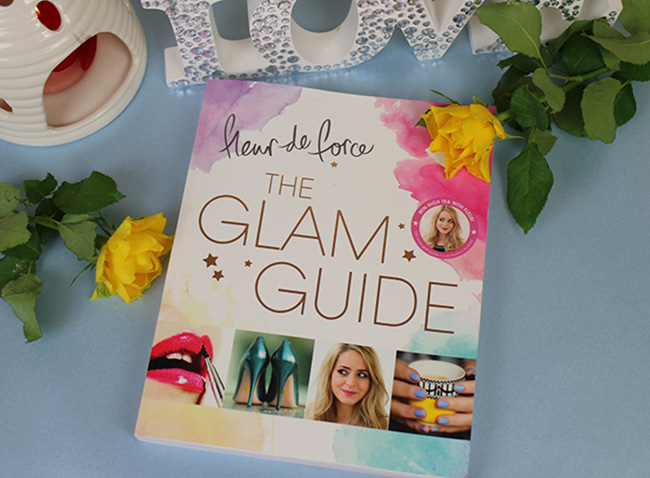 Love Tanya is part autobiography and part tips and hints on cookery, relationship, make up and fashion. It's aimed at a younger audience than Fleur's. I lived in the same area as Tanya so I enjoy watching her videos as I know the area and the shops she talks about. The tips are quite handy and it really is again like she's talking to a friend and having a catch up which is lovely. It's written by a ghost writer but you can tell that she has put her stamp on it. Again this will be a book that I keep coming back to for years to come.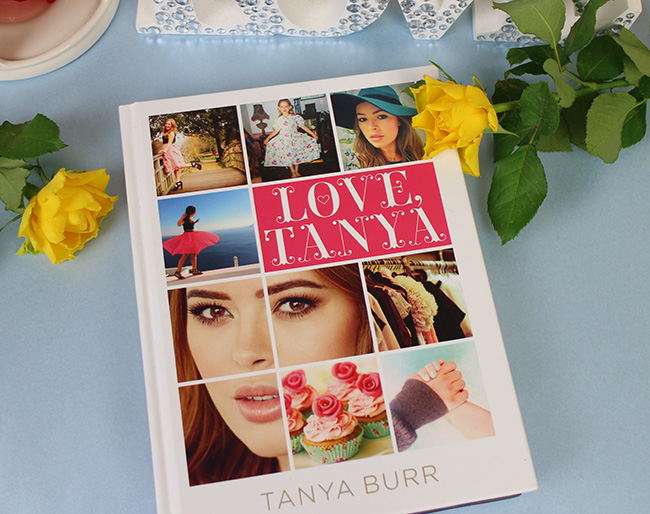 This next book is actually my husbands, it was a present for his birthday that was only a few weeks ago. He's been a vegan for quite a few years now and I'm slowly getting into eating the same way. I've been vegetarian for the last few years, so I've cut out refined sugar, sweets and animal products but found dairy has been a little harder to move away from. We always struggle with what to eat too but Deliciously Ella has really helped us find our way with it.  This book is marvellous. To give you a bit of background on the book itself, Ella originally started eating vegan because she suffers from POTS, a condition that affects the system that controls everything that happens automatically in the body.  From this she started a blog to write her recipes down to share with others and it's really grown in the last few years. This book has been at number 1 in the amazon book chart for the last 7 weeks and it shows no sign of budging. Eating this way definitely makes you feel healthier and the meals in here are so easy to cook. I cooked a carrot cake from this book for my husbands birthday and he loved it. So I have a feeling that this book will carry on being a favourite for a long time to come. Have a read and tell me what you think.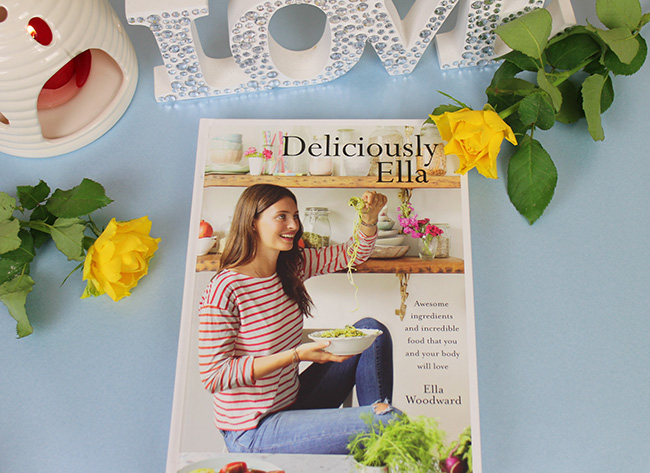 I've also watched and loved an HBO programme called The Leftovers.  There's just one series so far although I've there is another one to be released soon. It's about people in the world disappearing one day and how the people left behind deal with it and try and find out what happened. They're also these people dressed in white that don't talk but smoke. It has quite a few famous people in it such as Liv Tyler and Christopher Eccelstone too. It's a strange program but it really is a brilliant program to watch.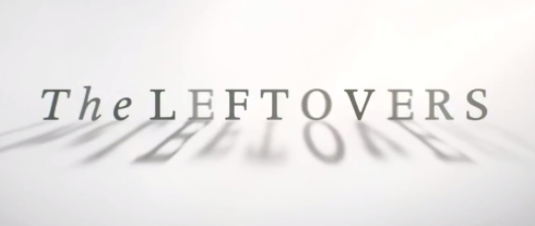 I hope you have liked reading about my favourites and if you have any that you think I should know about or maybe you have your own favourites post? Let me know in the comments below. Happy shopping!