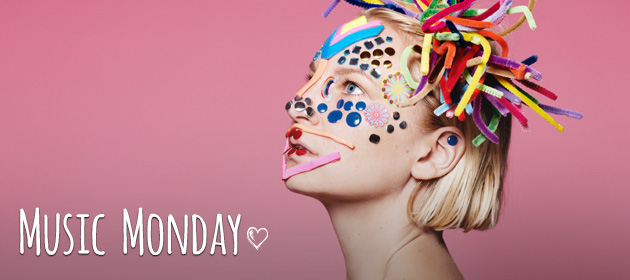 Happy Monday, find and welcome to Spring! The clocks have gone forward, website there's daffodils sprouting up everywhere and the sun is shining.
This week I wanted to continue looking the exciting new wave of female artists who are pushing their music as performance art. In previous weeks I've featured artists like St. Vincent, FKA Twigs and Grimes. This week the spotlight is on Sia, a vocalist who has been around for a long time but is experiencing a renaissance after the release of her sixth album 1000 Forms of Fear last year.
Best known in the past for her work with Zero 7, she's also written songs for Rihanna, Beyonce and Madonna.
Around 2010 Sia struggled with the fame and attention that she was receiving and went through a heavy period of alcohol and drug abuse. After rehab she's come out of it stronger and better than ever, dealing with her issues by avoiding press and hiding her face during performances. The byproduct of this is hugely creative artistic output and this week's pick is one of the most well known, a track called Chandelier. Her voice may be damaged from her period of drug abuse, but it still has plenty of power and this track showcases it in a powerful ballad of escapism and denial.
Check out the track below. The girl in the video is Maddie Ziegler from the American show DanceMoms. Such an amazing dancer! Let me know what you've been listening to lately in the comments section below.
BONUS: this is my favourite Zero 7 song featuring Sia – Distractions
Positively, the most vital element that is considered while buying drugs from the Web is to make a right choice. To order remedies online from a respectable web-site is safe. Let's talk about numerous possibilities. If you're concerned about erectile health problem, you have to learn about "levitra 10mg" and "levitra cost per pill". Did somebody tell you about "cheapest generic levitra"? Don't forget, consider "undefined". Young men with sexual dysfunctions need professional help. The treatment plan depends greatly on the precise cause of the sexual problem. Along with their good effects, most medicaments, even so, can cause unwanted aftereffects although commonly not everyone experiences them. Online sex therapist services are the only safe variation if you are going to buy remedies, like Viagra, online.