<![CDATA[We shimmied on down to Colchester Arts Centre to watch The Date, the new piece by Essex-based choreographer and visiting University of Bedfordshire lecturer,  Rhiannon Faith. After the success of Golden Bohemian and Love my Bones, I knew that Rhiannon's performance would be worth watching. The Date is a complicated autobiographical love story which makes great use of digital animation and contemporary dance in the same space. The piece is compared by the choreographer Rhiannon who calls herself the 'Love Doctor'. Rhiannon is dressed in the under skirt of her very own wedding dress and a white lab coat which completes a rather interesting outfit.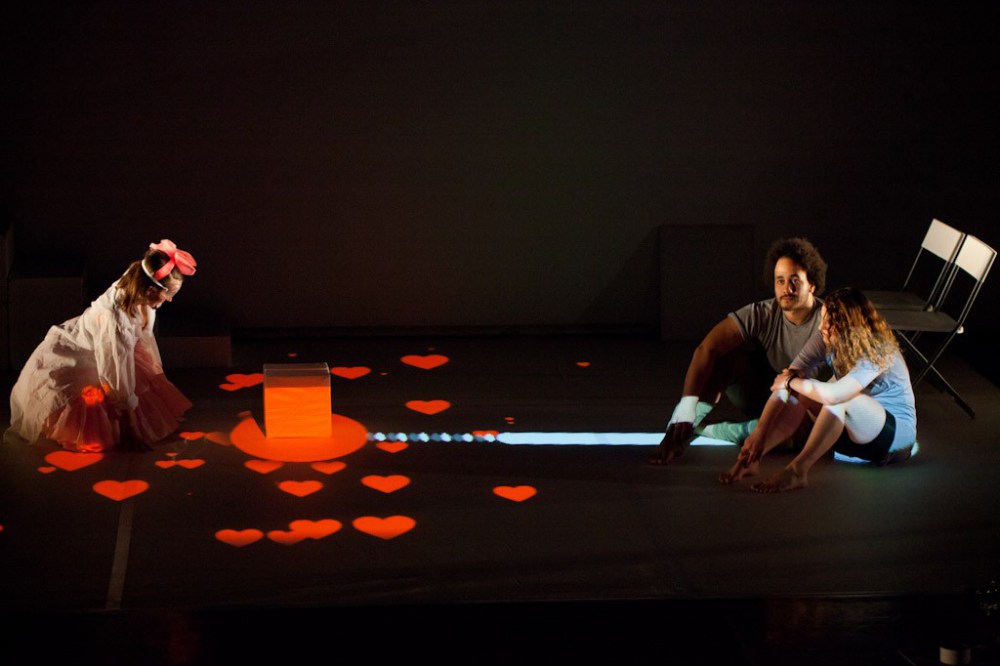 As the piece begins, the audience are introduced to two dancers – Maddy and Nathan. We're told that this unusual couple have hooked up but never dated. When they dance together they have fantastic chemistry, but are yet to truly define their relationship. The Date takes these two dancers on a an experimental journey to see what might happen when these two go on a series of structured dates. As the piece progresses we're shown video footage of their dates and revealing personal interviews about how they feel about one another, all accompanied by contemporary dance. It feels like a reality TV show on stage. As the piece draws to a close we're left to wonder what the future holds for their complex relationship and how the voyeuristic performance itself has affected the way they feel about each other.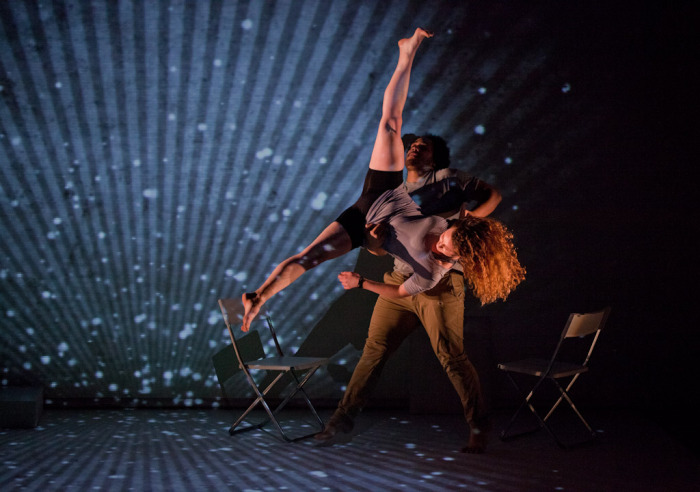 There are some really beautiful moments of physical theatre in this performance that left the audience mesmerised. The piece was also genuinely funny with some great laugh out loud moments. There was also a fantastic indie rock soundtrack accompanying the overall creative and high-tech production. Rhiannon Faith:Dancing Theatre are definitely one to watch. The Date has now drawn to a close, but Rhiannon and Maddy are currently performing and touring the latest work Scary Shit, a look at how humans can overcome their most inner fears. You can follow this exciting company on their Facebook page or over on Twitter. Have you been to see The Date or planning on watching Scary Shit on tour? Let me know what you thought in the comments below. Happy Dancing!