<![CDATA[I really wish that there was smell-a-vision because these Fugi Green Tea products from The Body Shop's new collection of the same name smell delicious especially the body scrub. The scent is light and fresh and perfect for spring. The fragrance itself is beautiful and has notes of Green Tea, Bergamot, Mandarin, Camellia, Jasmine and Violet. It's an amazing concoction of smells so trust me when I say that you won't whiff like an old tea bag.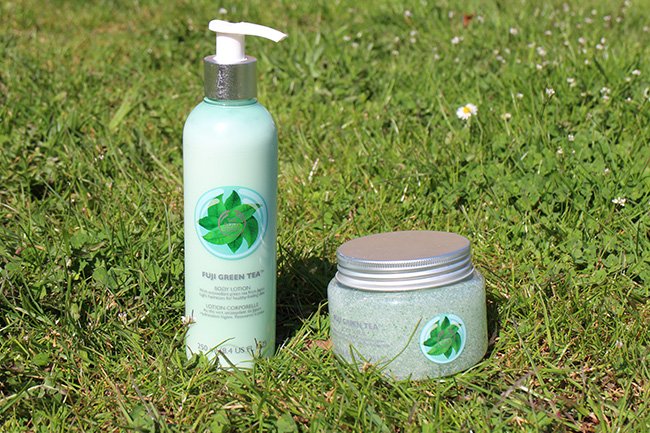 The Fuji Green Tea collection is hugely inspired by the traditional Japanese Green Tea ceremony. The green tea leaves are hand-picked on the pristine Mount Fuji region in Japan. This is where the purest and the best leaves are grown due to the rich environment. This full range will leave you feeling rejuvenated and replenishes not only the body but the mind too. The collection includes a body sorbet, a body lotion, body butter, body scrub and a shower gel and there is a  new item too, the bath strainer that sits in the bath and defuses the bath salts that are also in this range. It looks  pretty strange but I'm sure baths with this products will be amazing.  There's also an exfoliating soap and a cologne in this collection too. What a treat!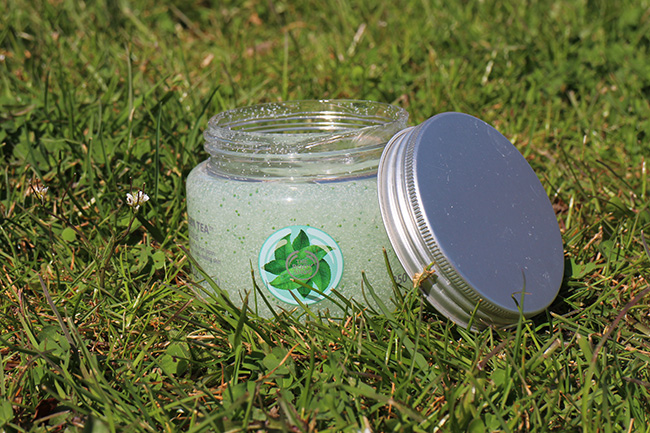 I've been using this body scrub for the past week now and I love he way that it helps lift away the dead skin cells and helps gently  prepare the skin for moisture as it is believed that it will help the skin retail moisture. It a little lighter than some of the other scrubs The Body Shop have released in recent months but a little of this crisp smelling scrub goes a long way. If you use too much as it just ends up getting wasted.
This specific body lotion is so light on the skin, it's also really gentle and soothing, cooling and refreshing too. It has a distinct spa like vide too so if you like that, you'll love this set. All of the products in this collection are worth trying so why don't you pop some of these products on your monthly shopping list? Will you be buying any of the Fuji Green Tea products? Let me know in the comments below. Happy Shopping!