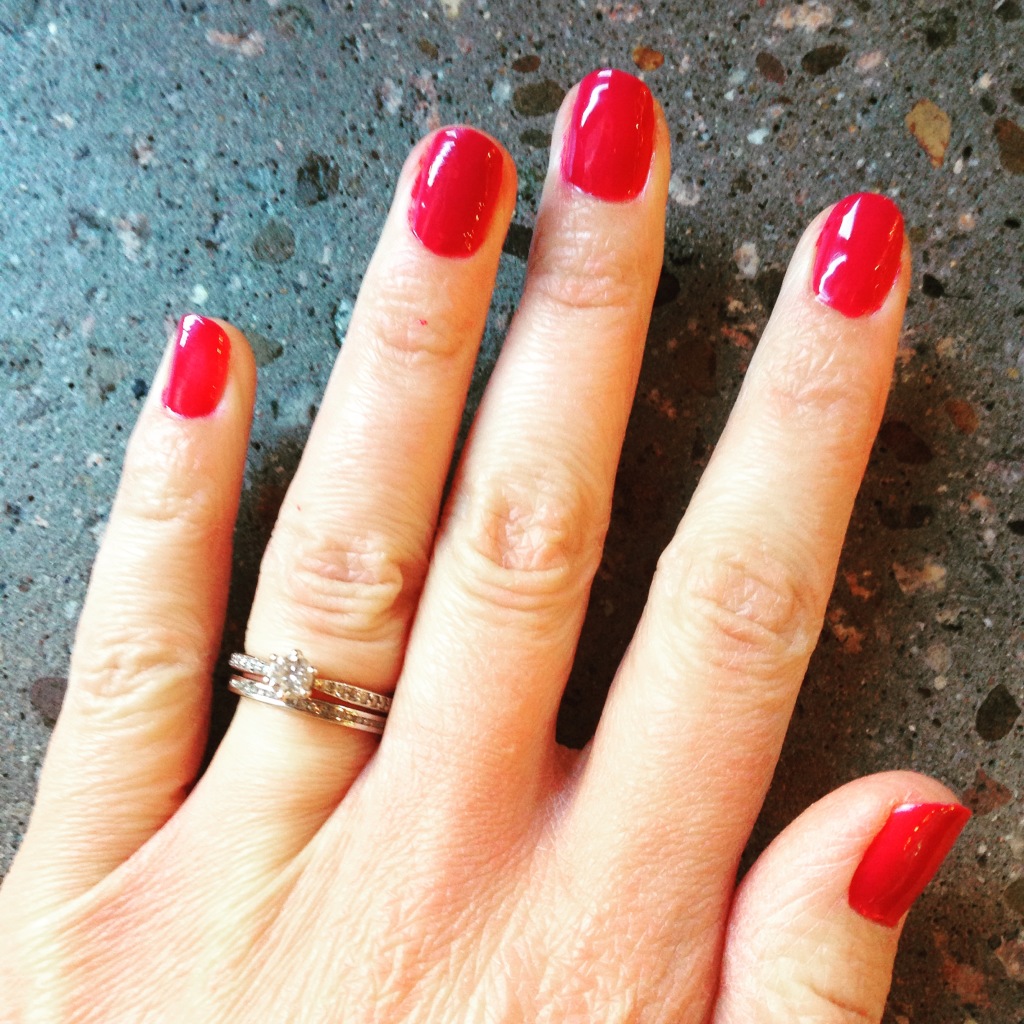 Champneys Nail Polish in Raspberry
I was recently given a set of Champneys nail polishes from one of my best friends and this gorgeous colour was the first one that I chose to try from the set. It's called Raspberry and this really does describe and encapture the deep pink colour that this nail polish is.
I applied it with a base coat of Champneys base and topcoat, health a clear polish for the colour to go on. It dried well and amazingly fast too. Next up was the Raspberry and this surprised me a lot. One coat of this beautiful colour and it was opaque and streak free. It says on the bottle to apply two coats but it really didn't need it.  When I had to go back over a nail because I'd annoyingly smudged it, ed I found myself wishing I had taken it off and started again as it was overloaded. Eek! I then popped the daylight curing topcoat on and it's already lasted a week. Bonus!
This is a new fabulous find and I'm really excited to try more of these colours to see if they're all like this. Here's hoping! These colours are £5 each on the Champneys site or you can buy several different sets at boots. 
Let me know if you have tried these nail polishes too and what you think of them in the comments below.
Happy Shopping!
Positively, the most vital element that is considered while buying drugs from the Web is to make a right choice. To order remedies online from a respectable web-site is safe. Let's talk about numerous possibilities. If you're concerned about erectile health problem, you have to learn about "levitra 10mg" and "levitra cost per pill". Did somebody tell you about "cheapest generic levitra"? Don't forget, view "undefined". Young men with sexual dysfunctions need vocational help. The treatment plan depends greatly on the precise cause of the sexual problem. Along with their beneficial effects, most medicaments, even so, can cause unwanted aftereffects although commonly not everyone experiences them. Online sex physician services are the only safe option if you are going to buy remedies, like Viagra, online.