<![CDATA[Myself and a friend went to The Daisy Cup, the beautiful flower and cafe in Sir Isaacs Walk, Colchester. You can find me in there quite often as it's the perfect place to have a lovely lunch or just to sit and read a great book, or write. Our other halves had gone on a stag do so we decided to go and try the new afternoon teas and have a girlie natter.  The afternoon teas are well talked about and we had the very first one in the cafe and it was really something.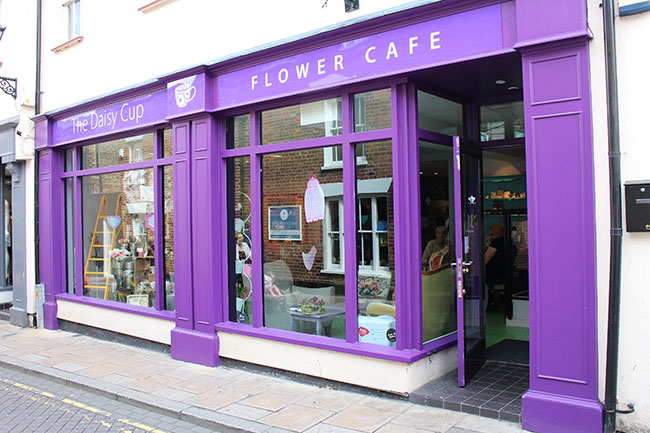 We had tea and coffees, and Prosecco brought out, and the food came out on this beautiful crystal cake stand which made us gasp in wonder as it looked so pretty.  Included in the Afternoon tea were scones, fruit and plain. There were finger sandwiches filled with smoked salmon and spread, chicken, cucumber and cheese spread and cheese and pickle. For afters on the mid section of the stand was a slice of our favourite cake, I chose Victoria Sponge, my friend chose lemon sponge. All so yummy! There were also Petit fours from Brioche Pasquier which were ultra yummy. On the top level of the cake stand were Macaroons again from Brioche Pasquier in several different flavours, raspberry, lemon, coffee, pistachio, and vanilla. It was the first time I've tasted macaroons and what a treat it was. They're a gooey but not too sickly and beautifully made from Chocolate planet who are based in Bures.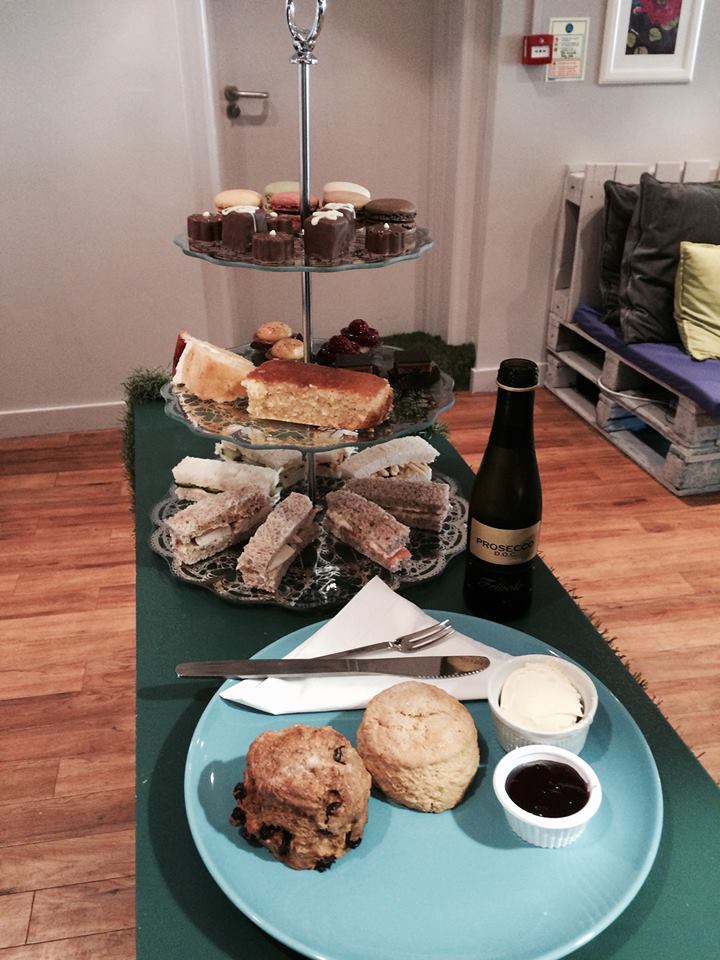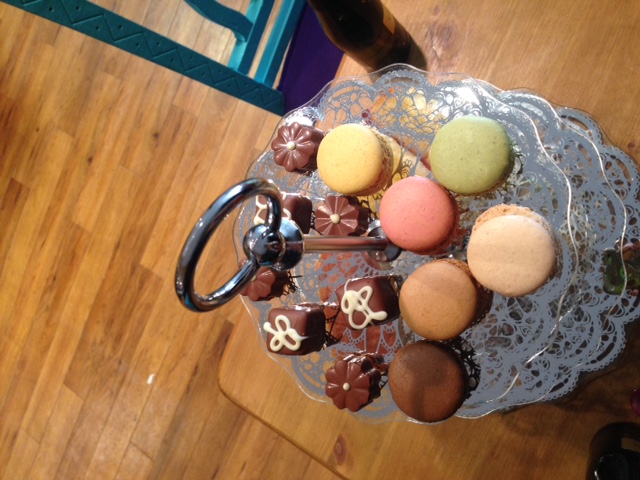 All in all we had a fantastic afternoon and we were so full that we couldn't finish everything so took home a doggy bag each all of treats and feasted on them the next day. Afternoon teas at The Daisy Cup Cafe and Florist are £17.50 with Prosecco or without £13.50. If you have a special occasion coming up do go and try afternoon tea here. It's fab but do give them at least 24hrs notice. I thought I would leave you with some pictures of the beautiful flowers they have dotted around the shop. They're so gorgeous especially the giant peonies. I could stare at them all day. Let me know if you'll be going to The Daisy Cup for an afternoon tea or if you've already been in the comments below. Happy shopping!