My husband and I recently went to Birmingham for the first time as part of the #Bloggerlodge with Travelodge. Two nights in a complementary double room and time to explore the city. We had such fun.
We arrived quite late on Friday evening after a three and a half hour train journey. Different from my regular train journeys that I take as it was a Virgin train, quite a luxury for me. It was warm, roomy and made even better by the film that we watched, Dark Night Returns. It's a great watch if you haven't already seen it.
When we got to Birmingham New Street train station the Travelodge hotel was a short walk around the Bullring. Situated in China Town district of the city meant it was close to the bars and restaurants and the theatre. When we arrived at the Travelodge we checked in and were directed to the room which was lovely and quite large. It was also minimalist but included all the essentials.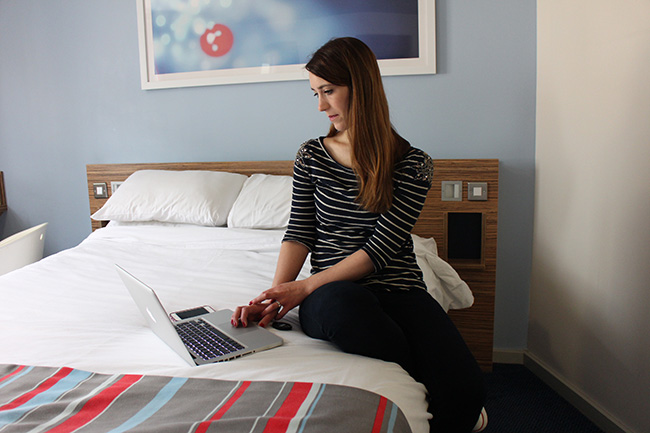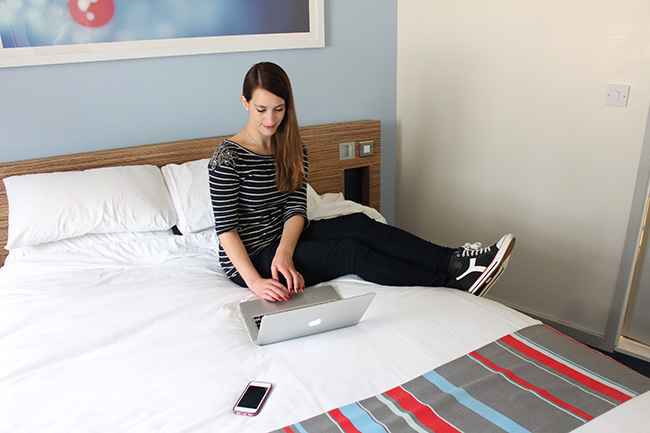 We could have a convienient breakfast in the morning at the hotel but we choose to be slightly more adventurous and found our way to the Boston Tea Party,  a funky rustic style cafe.  It sold some really yummy food including warm croissant filled with mushrooms, Chai Latte and a nut porridge with fruit compote. So yummy! They also had pretty awesome looking Carrot Cake and Brownies. Ultra yum!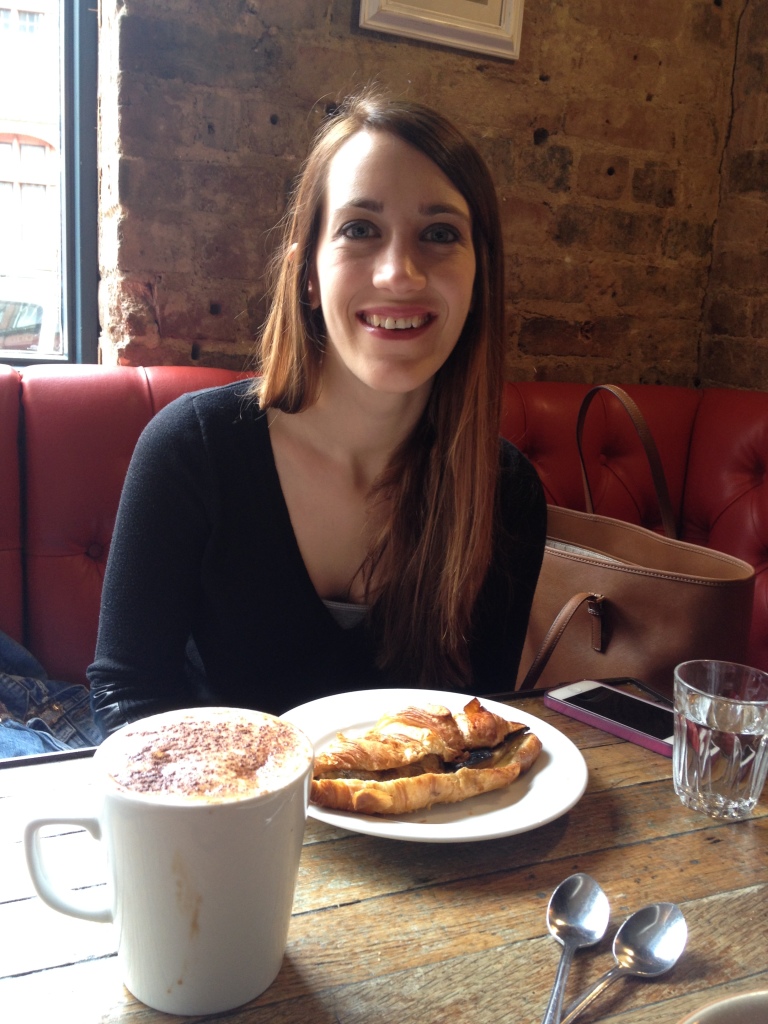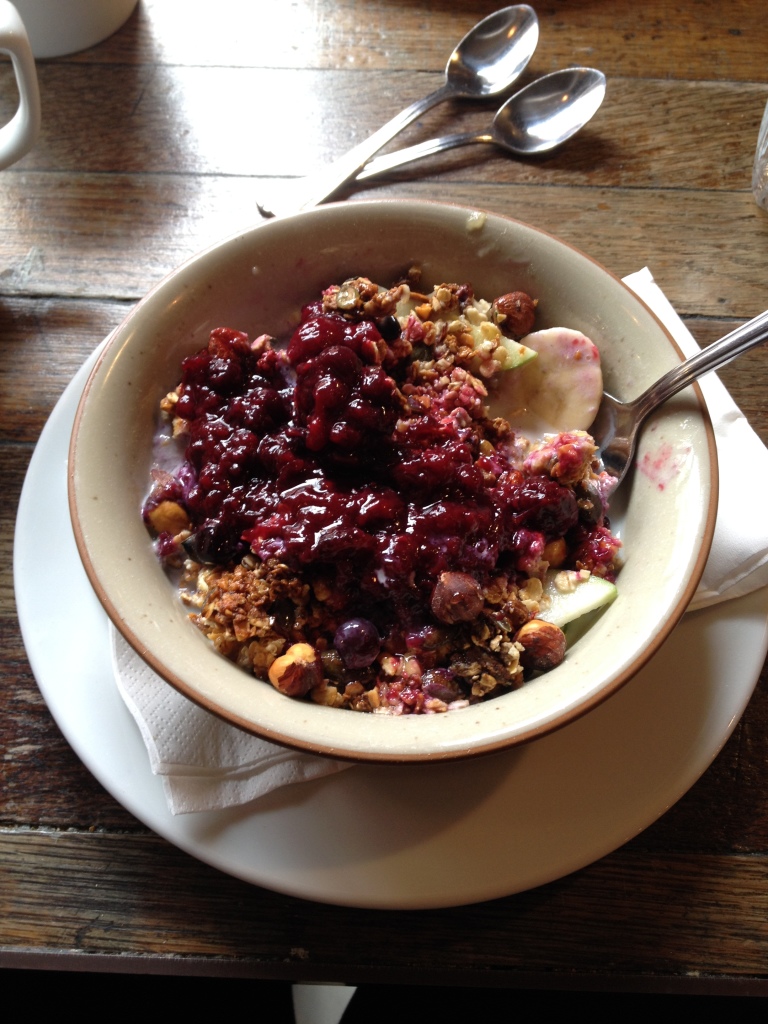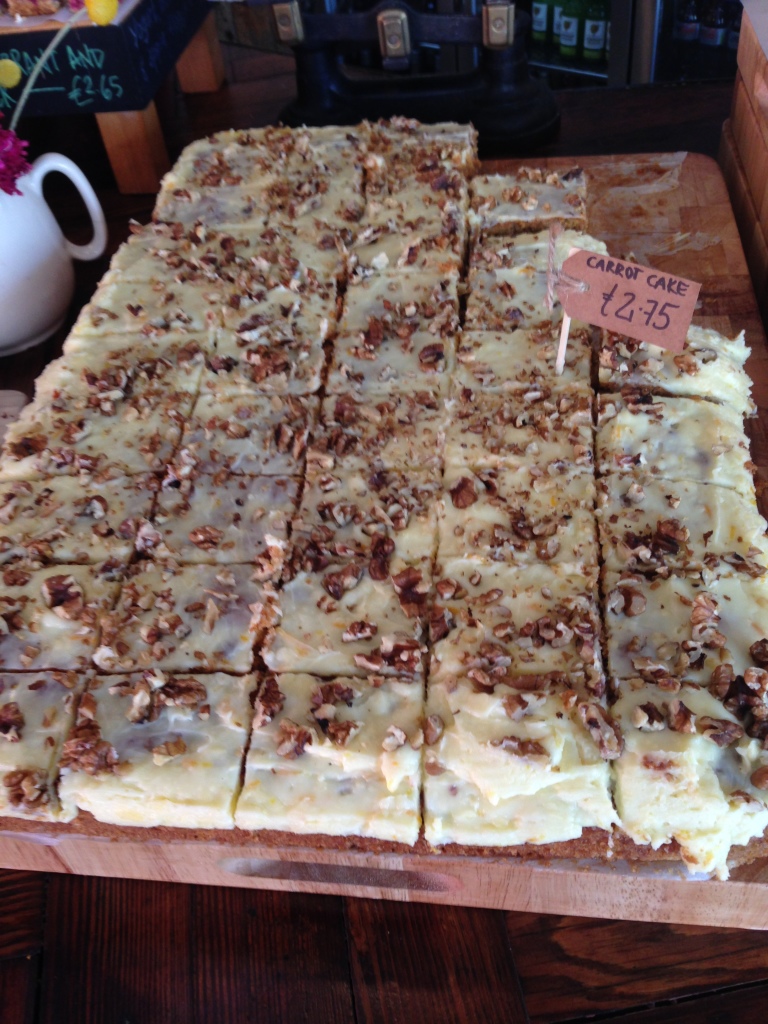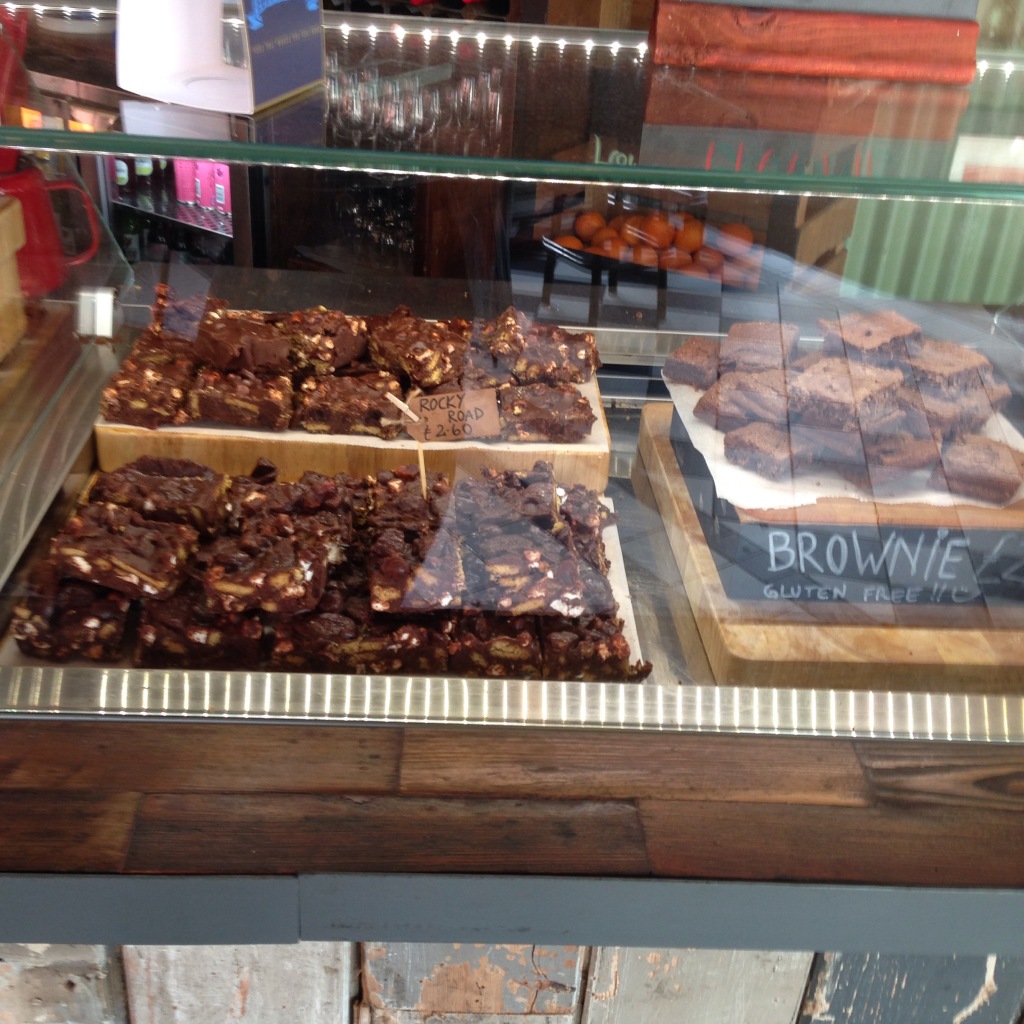 Beyond the high street shops were plenty of cool little cafe's and eateries hidden away if you knew where to look. We stumbled upon these slightly quirky and greek style buildings and statues that turned out to be a museum and the town hall. What a great find.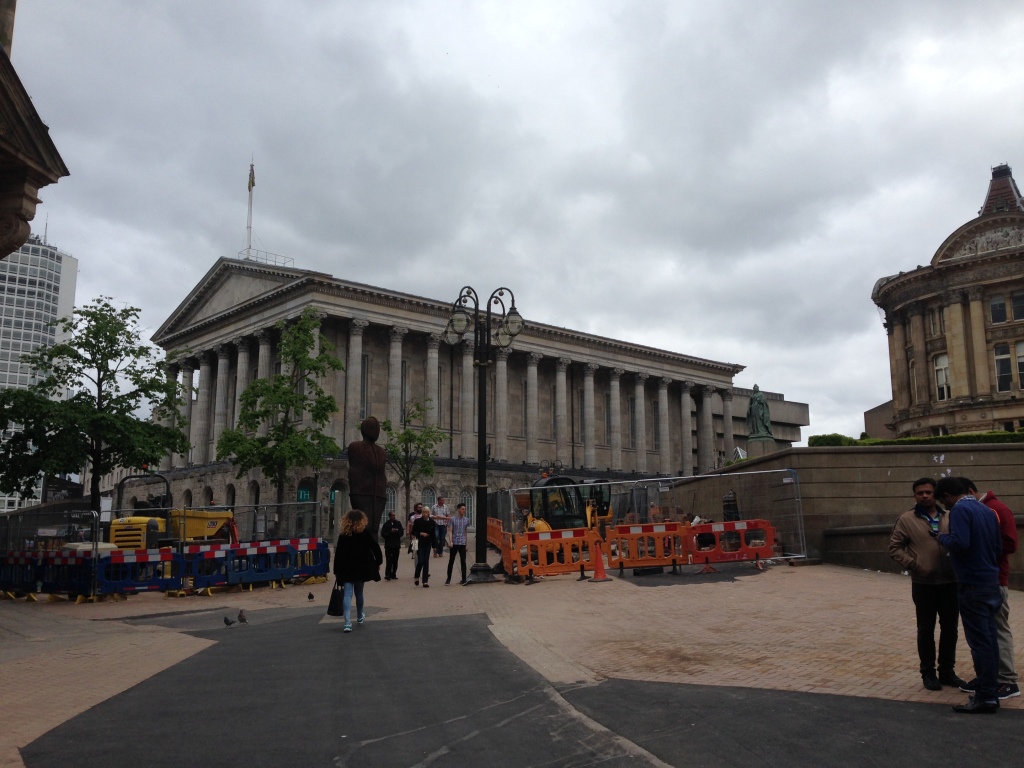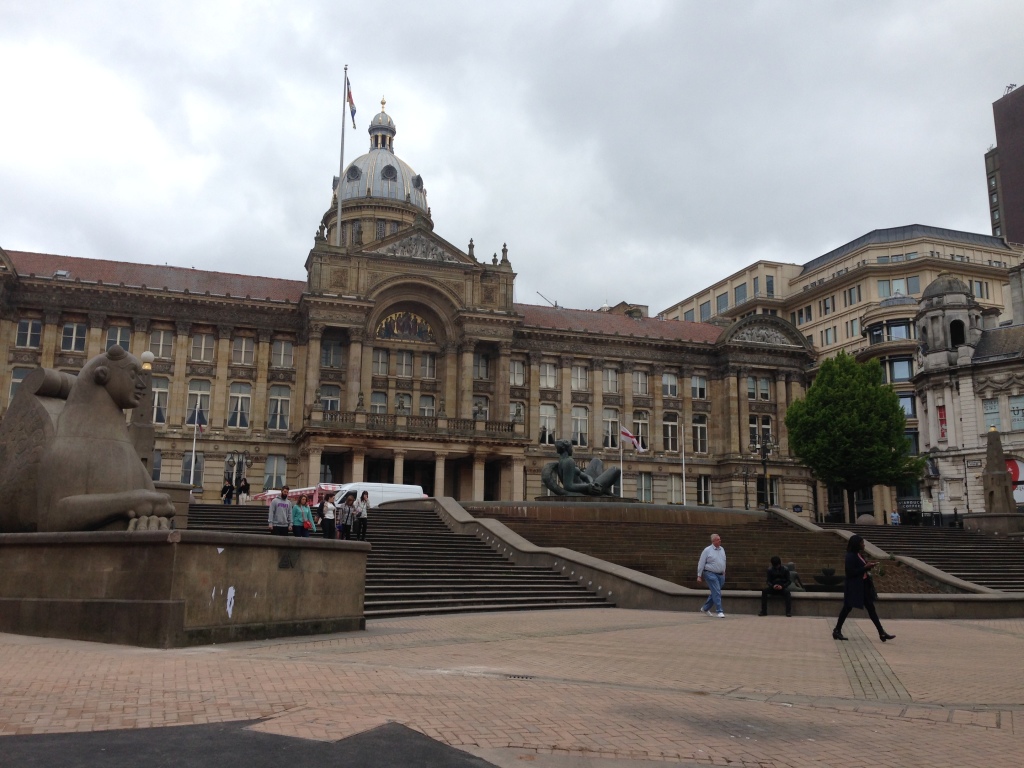 We made our way to the shops and found ourselves in Selfridges. There was so much to look at, the bulls made out of jelly beans, the perfumes in Jo Malone which we fell in love with and I had a mini eye make-over at the Charlotte Tilbury counter. I also came away from my make over with a slightly naughty purchase of the Blondie Lip lustre. It's now a favourite and it's started a small make up brand obsession. Have you seen those eye crayons?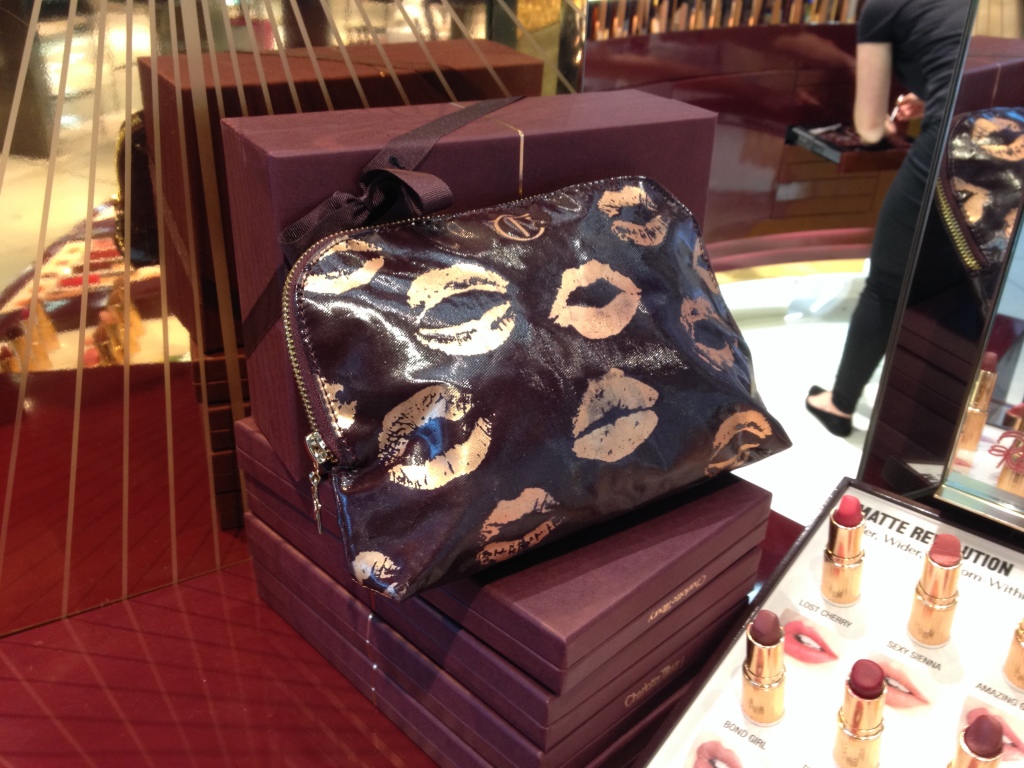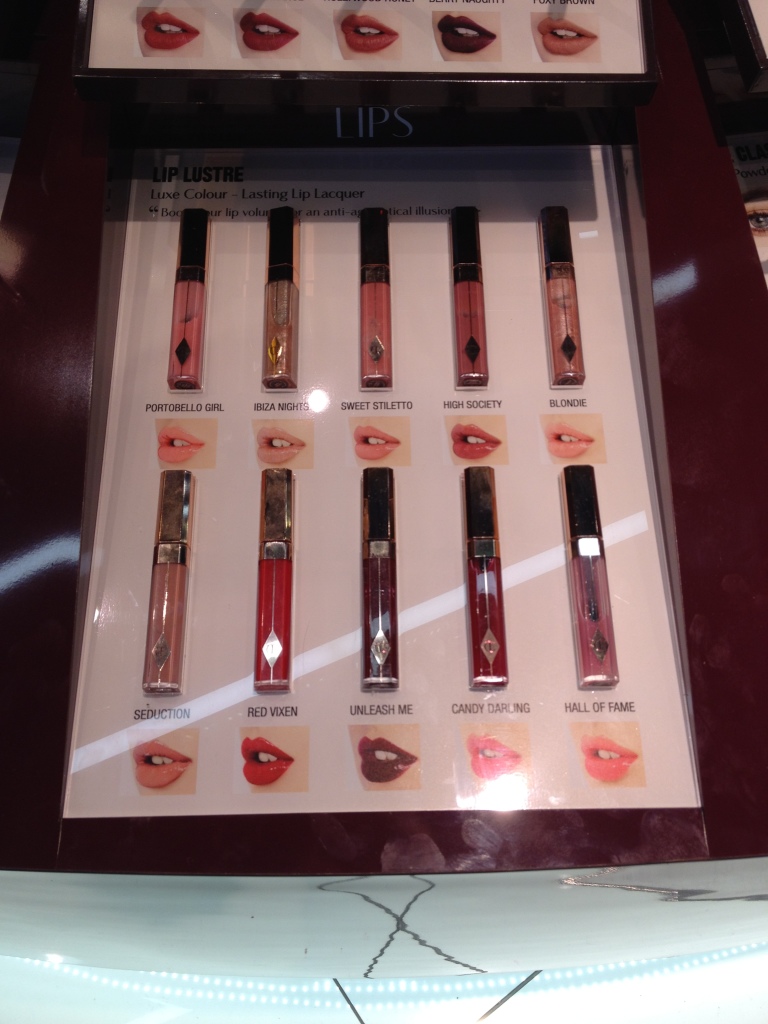 In the evening, we went to Jekyll and Hyde which was an old victorian style pub slightly outside the city centre which specialises in Gin cocktails. Neither of us are big gin drinkers but we tried a cocktail each with our food which was awesome. We had a chick pea and sweet potato burger with chips and red cabbage, so filling and yummy! Everywhere you looked there were oddities and quirky decorations and they even had the Jekyll and Hyde and Street Car Named Disire movies playing on a projector screen.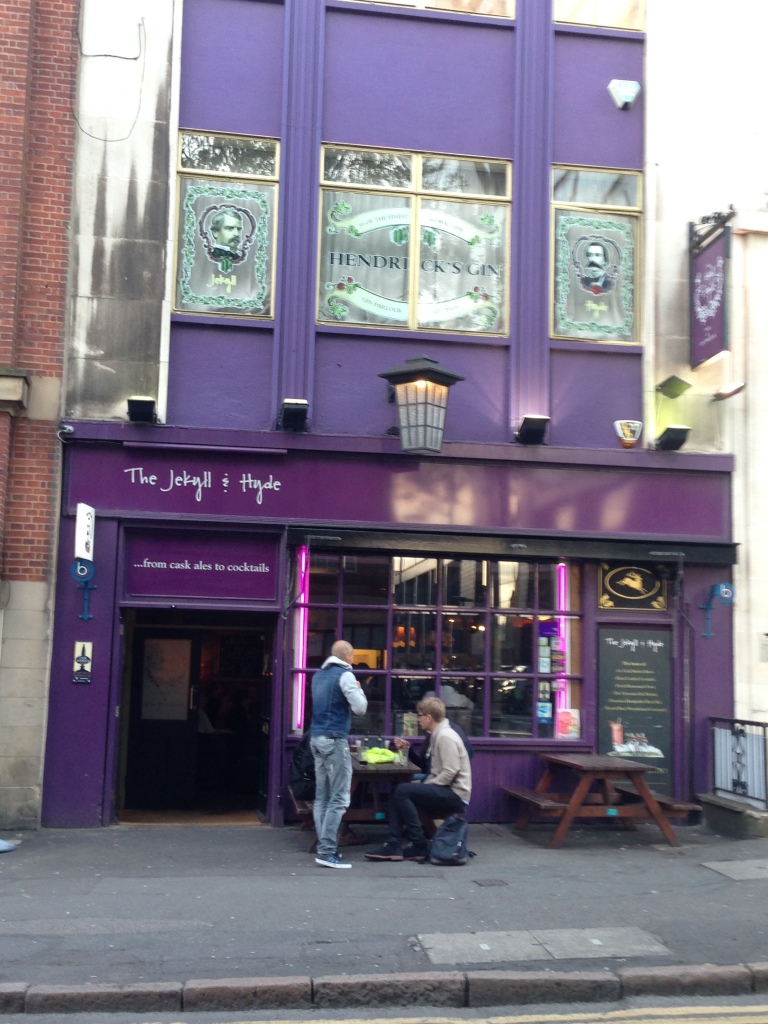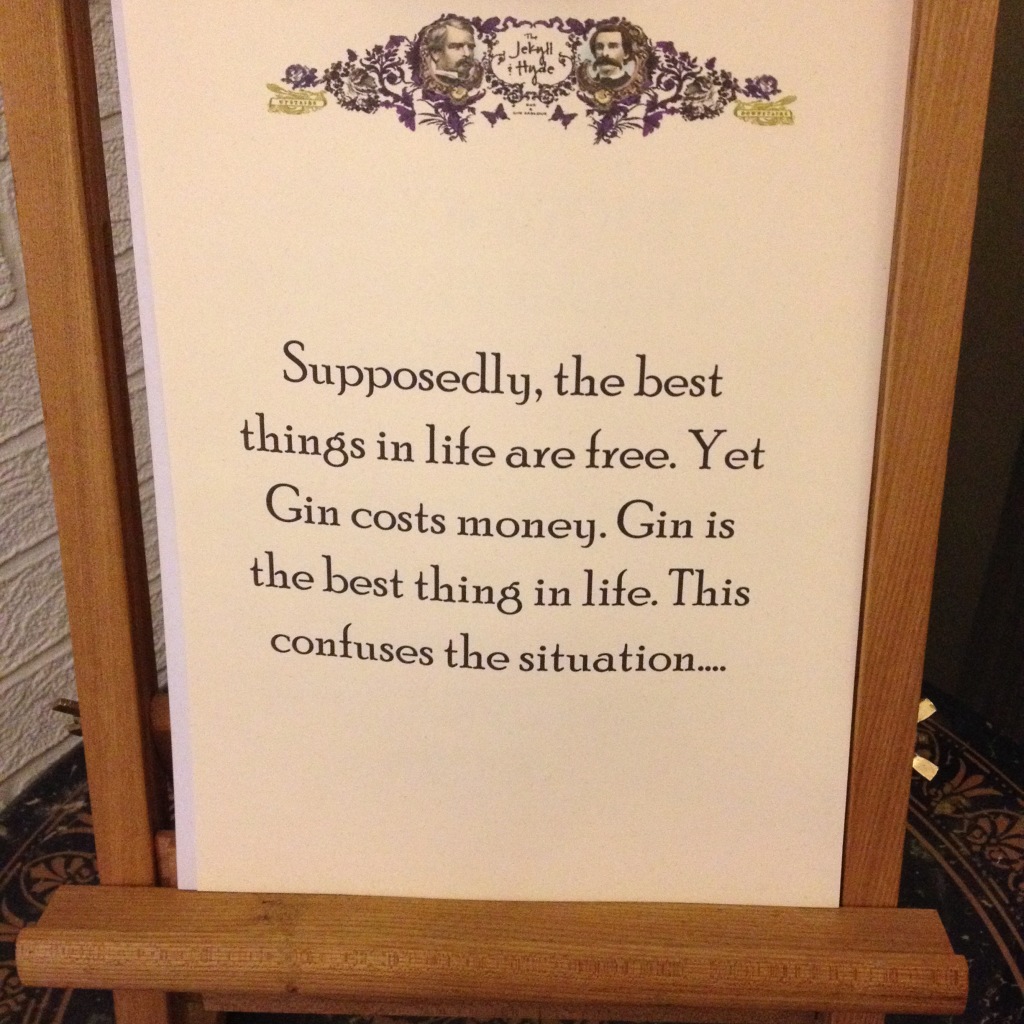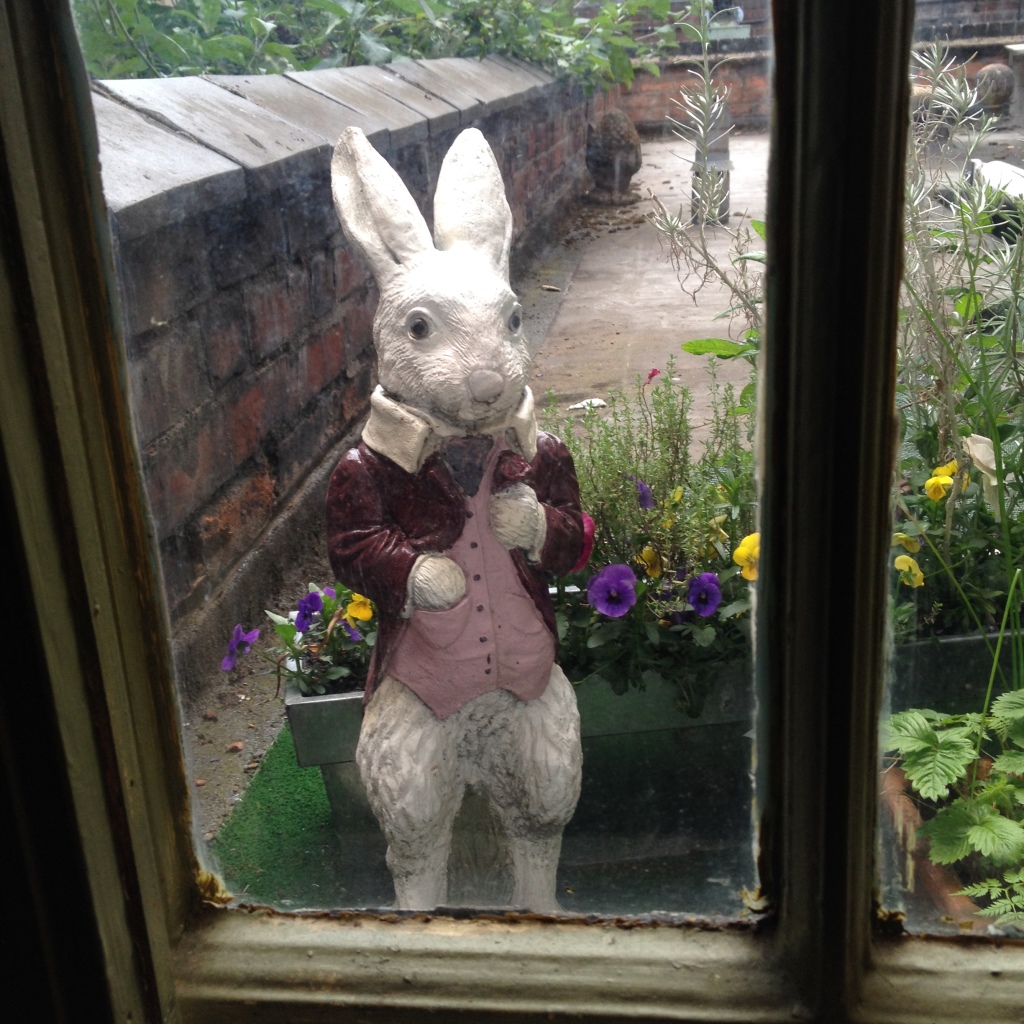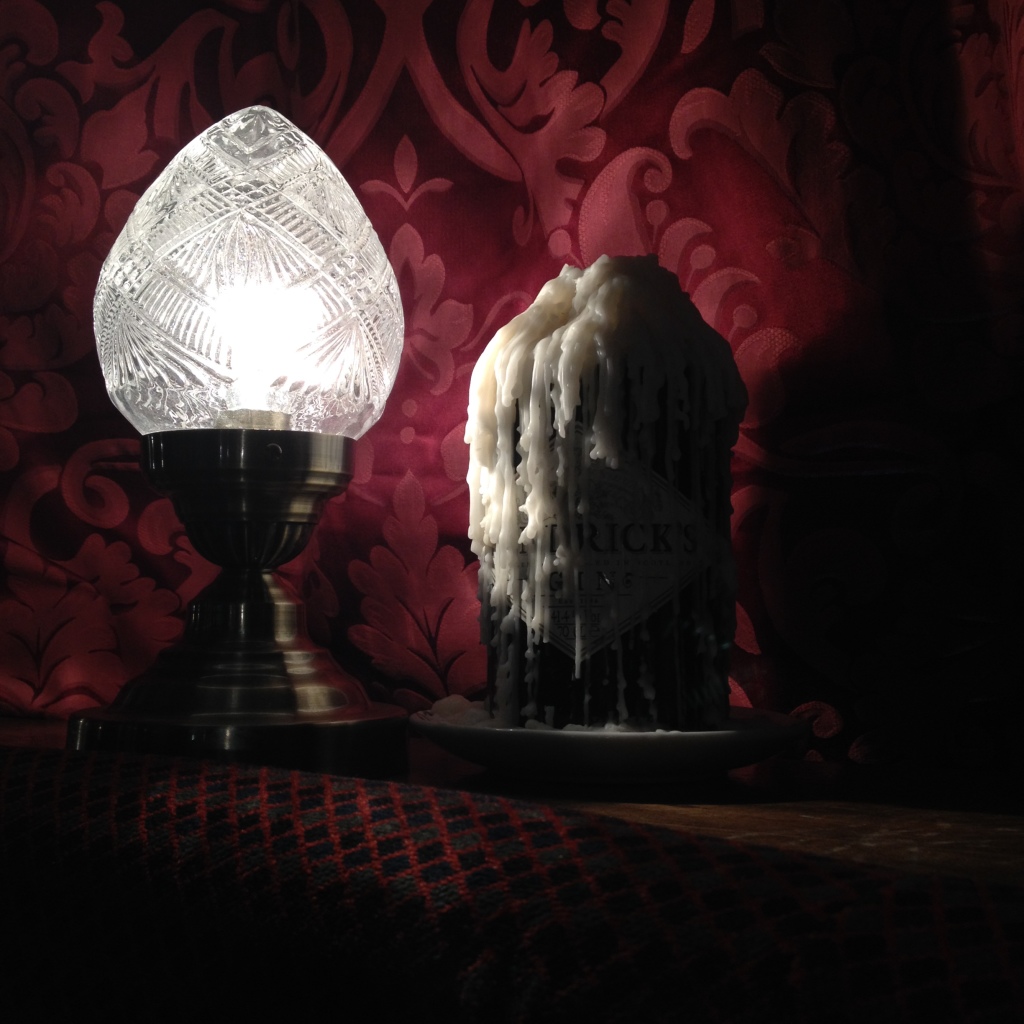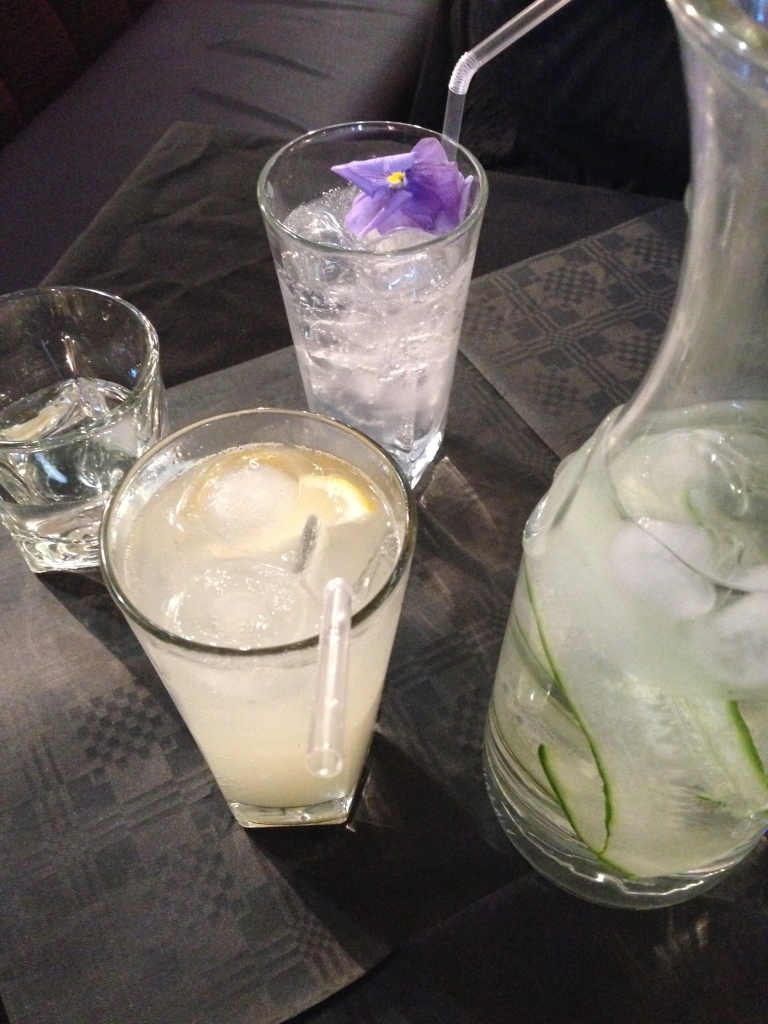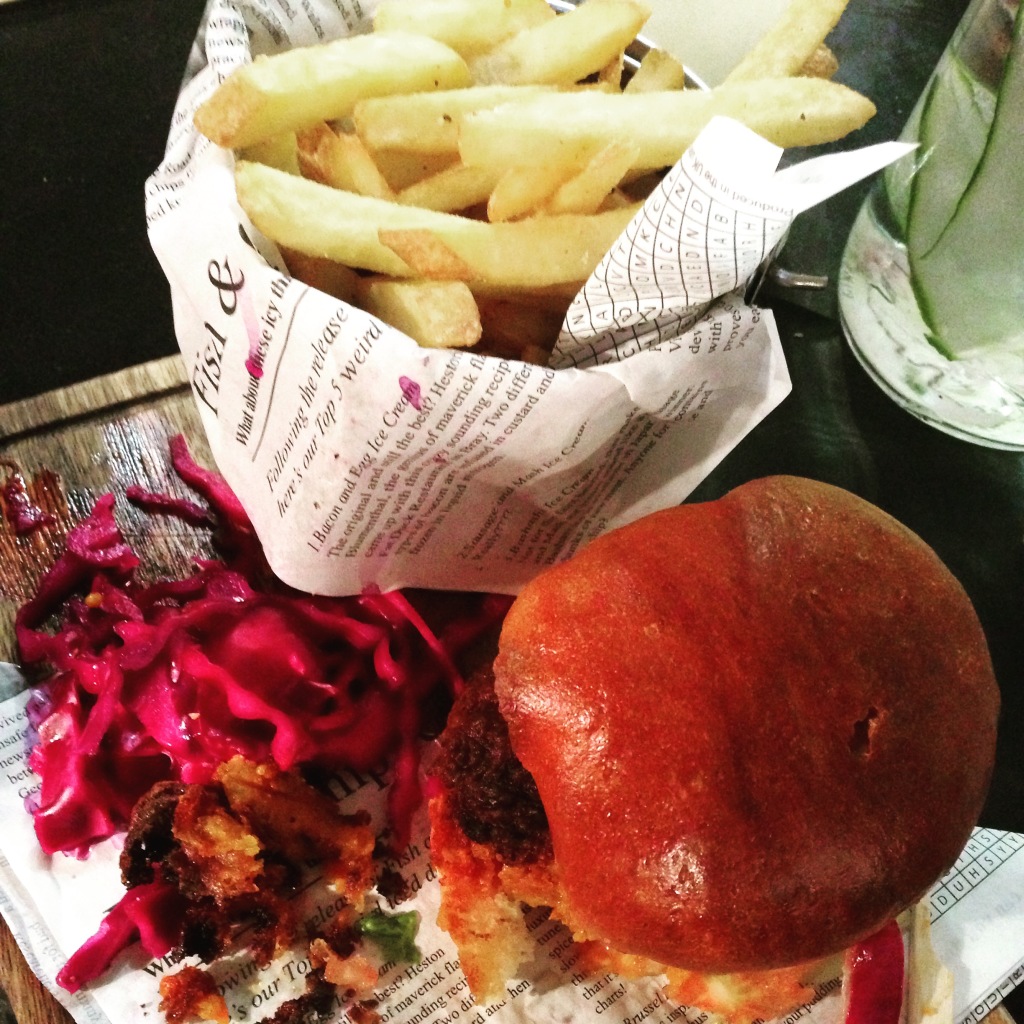 On the way back to our hotel in the evening we stopped off at a few bars including an awesome little BrewDog bar. It was really busy but had a great atmosphere. They had a lot of unique beer, ales and guest brews on tap which my husband loved. They also had a live DJ spinning some old 60's records which was a great way to end the night.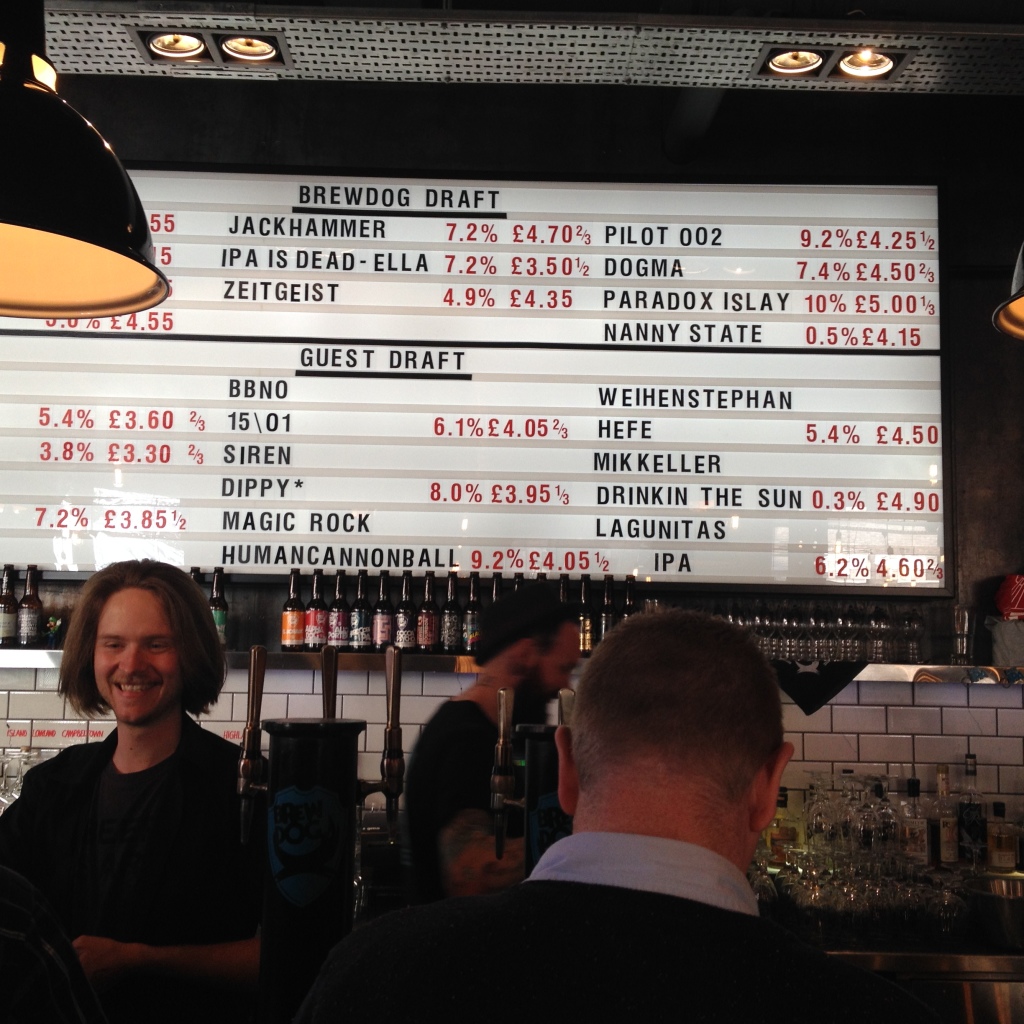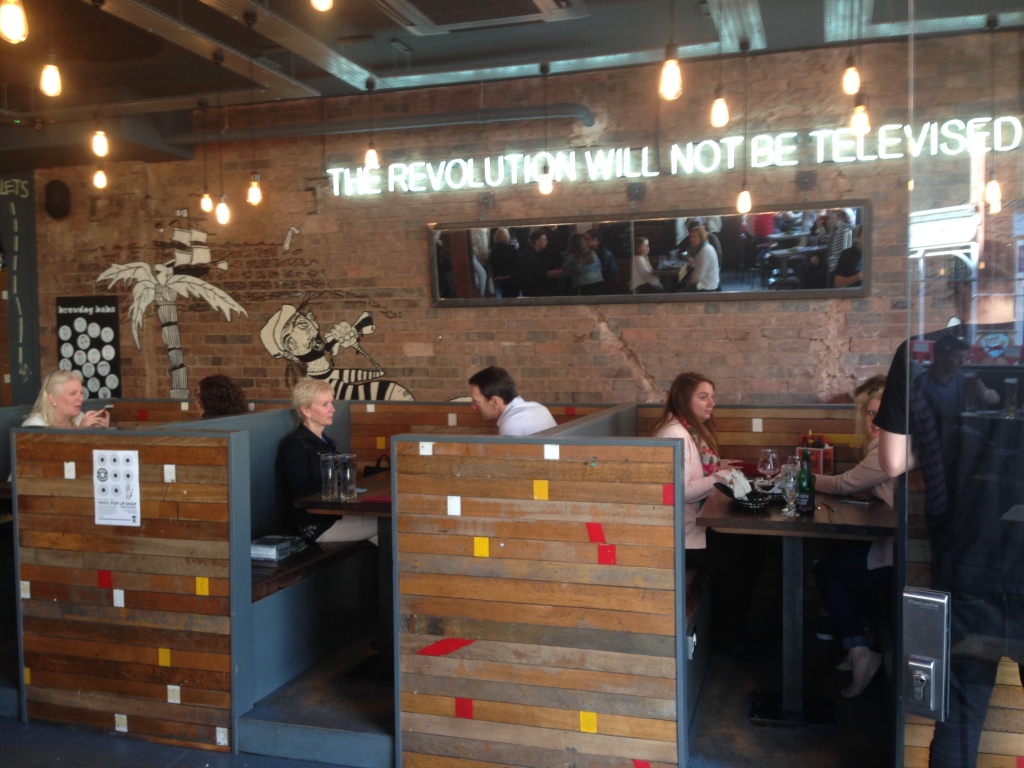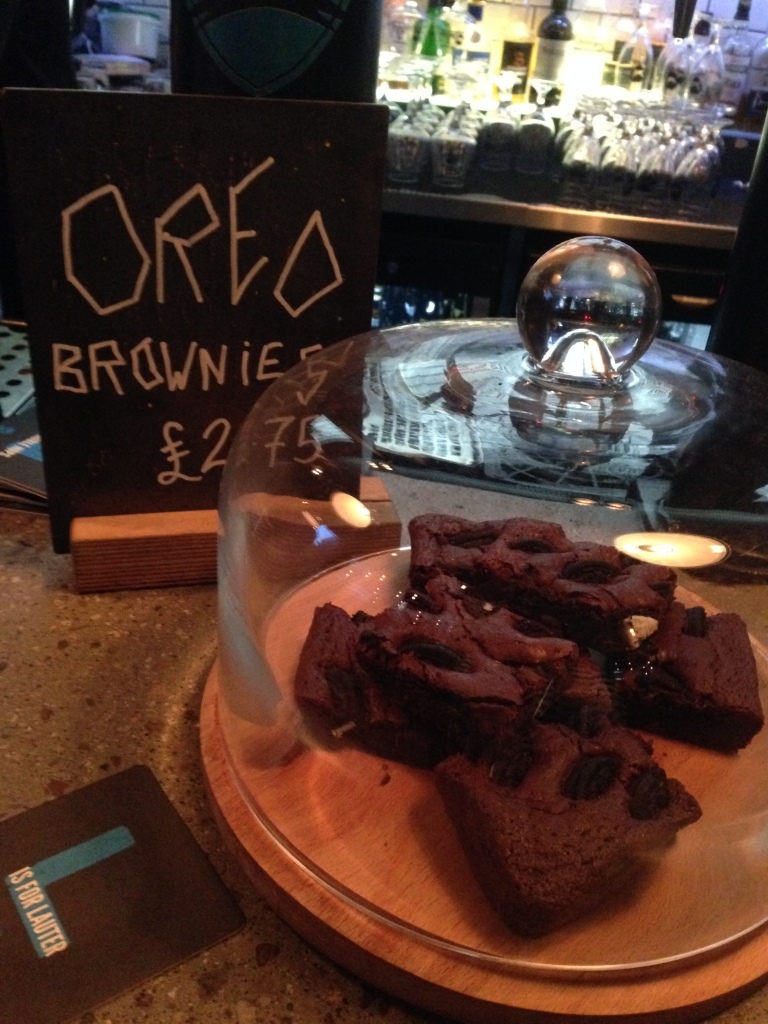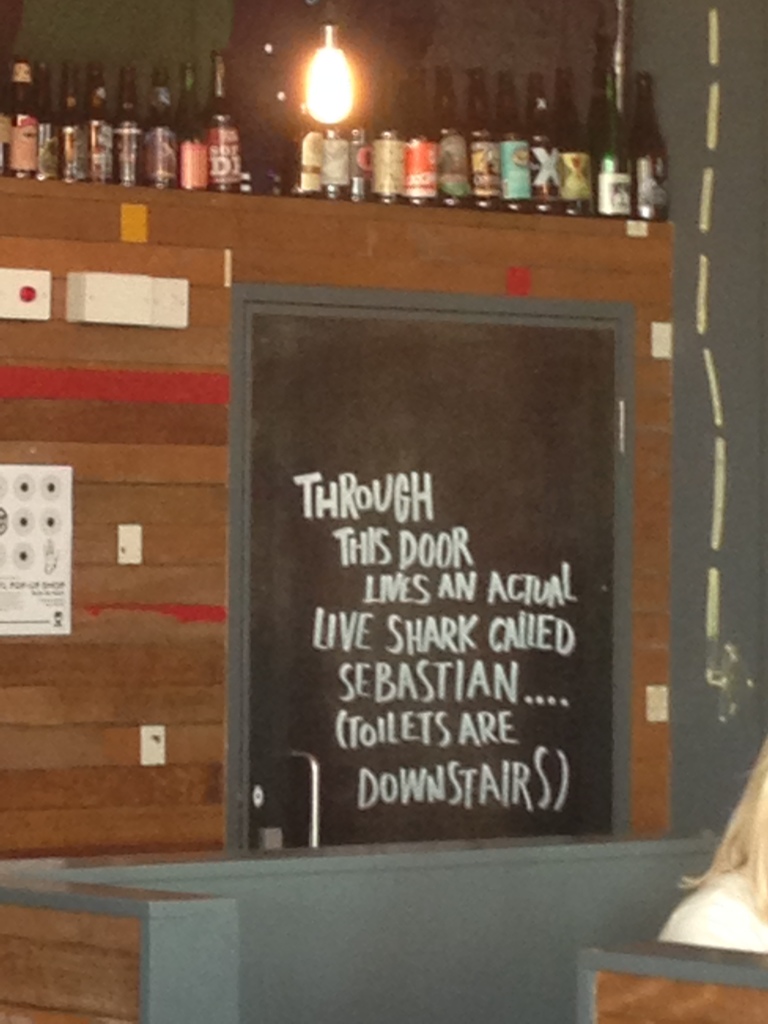 All in all we had a great time in Birmingham and we can't wait to come back and stay in the Travelodge again. Have you been to Birmingham, where did you visit and what did you think? Let me know in the comment section below.
Happy travelling!