<![CDATA[I've wanted to try out a Spiralizer for a while now. They've been everywhere and you can spiralize anything into a great pasta substitute. So when the guys at Joe Blogs sent me this Spiralizer, I jumped at the chance to make a few of the recipes that I've been collecting and I wanted to share one of them with you.
The recipe I have been loving so far is this courgette with creamy pesto from Deliciously Ella. It's ultra yummy and a current favourite that I've been making at least a few times a week since I first tried it. First you'll need to get the ingredients together.  You'll need:
Courgettes, one per person
1 avocado
12 Brazil nuts
2 tablespoons of olive oil
Salt to taste
1/2 cup of water
6 chestnut mushrooms
A large handful of mint leaves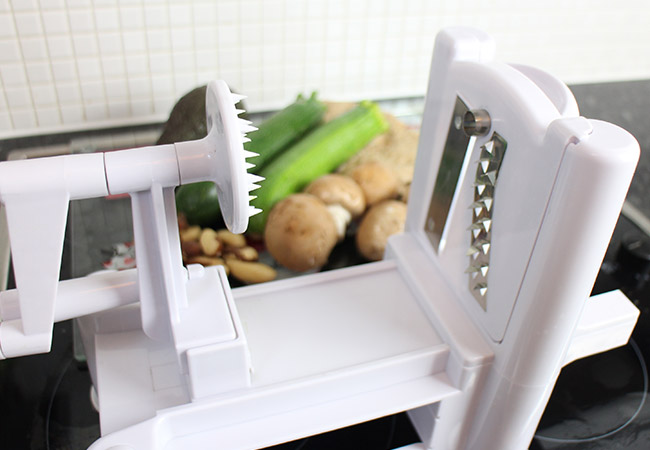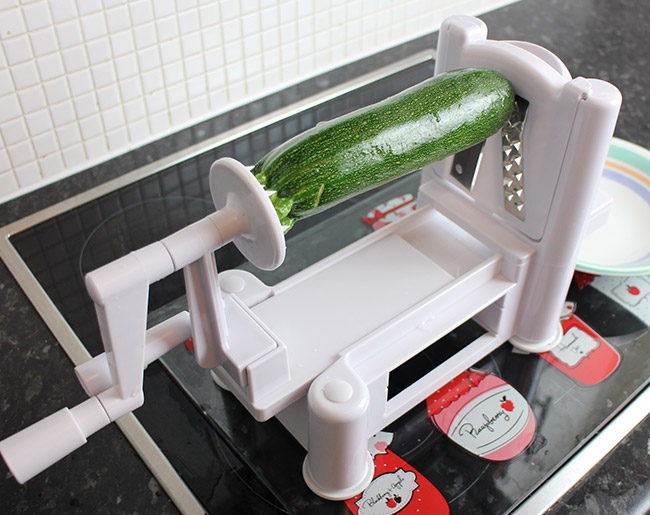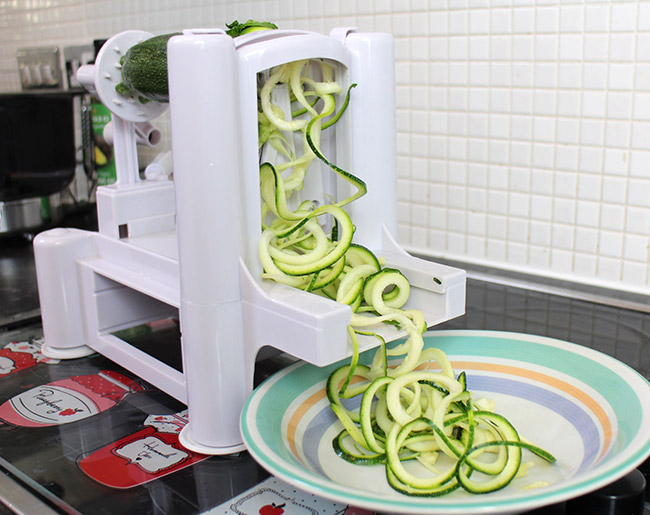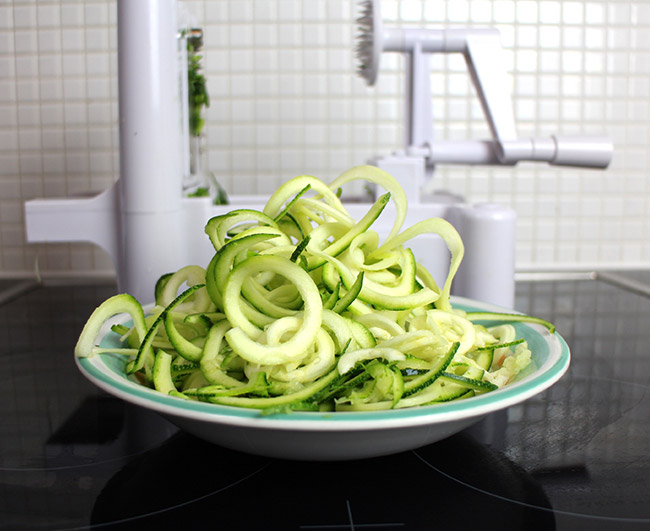 To start, cut the end off the courgettes and pop them into the spikes on the machine. As you start to wind the handle you'll get fab courgette noodles come out of the other end into a bowl. It looks so cool! You'll want to pop this to one side until you have made your pesto.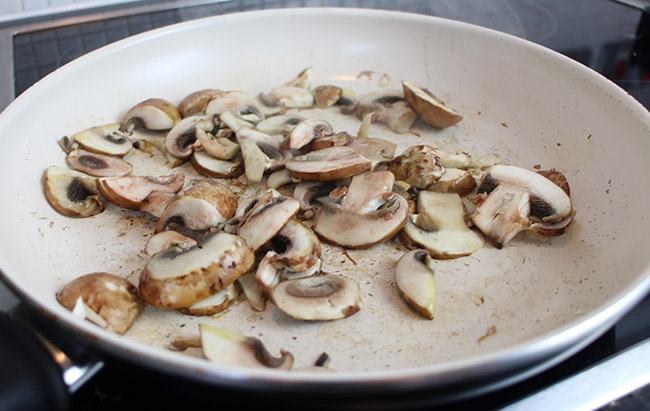 Cut up the mushrooms and add them to a saucepan and drizzle olive or avocado oil over them and heat for around 5 minutes.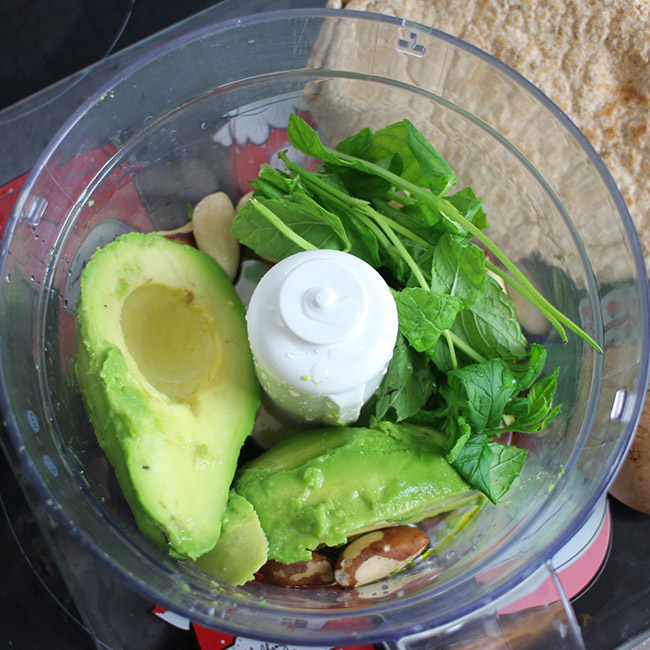 While doing this pop the brazil nuts into the food processor until creamy, then add the avocado, mint leaves, olive oil, and pinch of salt. You could also add some lime at the point too although we didn't and it was slightly milder in taste. Gradually add the water till you get the right consistency for you.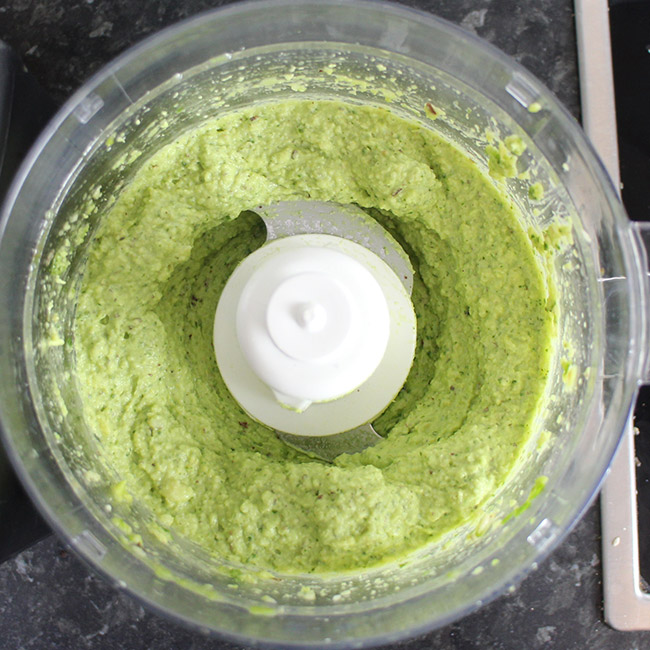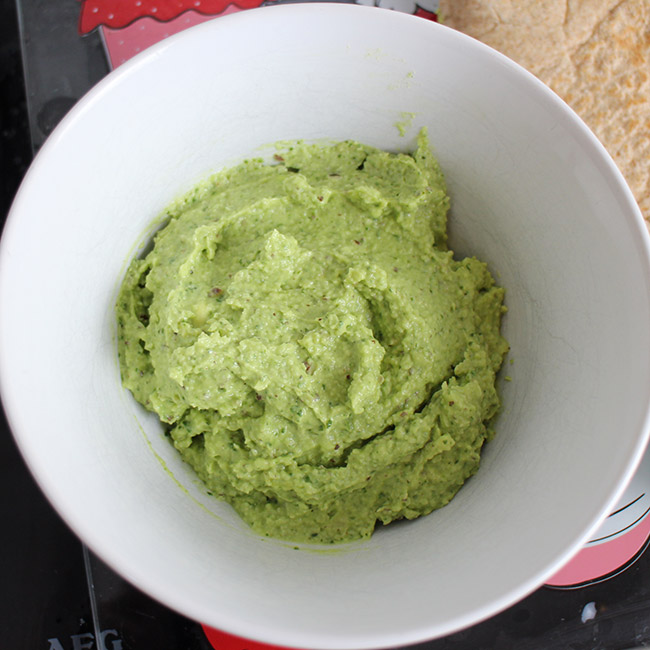 We then added the courgette to the saucepan with the mushrooms and heat it all through. You can serve the courgette raw, but I find it's nicer heated up a little.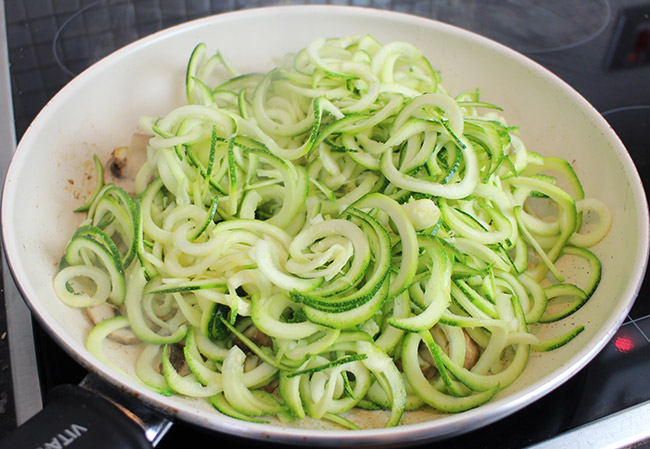 We then served this up separately on a plate, with the courgette and sauce separately with a pitta bread. It tasted yummy and filled me up for the whole evening. I'm completely addicted to this meal now and always look forward to the next time I'm going to make it!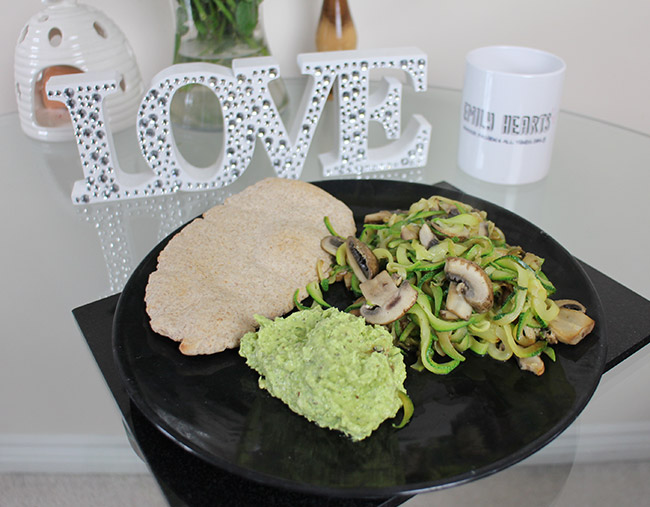 Let me know if you have tried this recipe. I'd love to see some picture too of this in the comments below. Happy eating!