Ed Sheeran – No Diggity on the Radio 1 live Lounge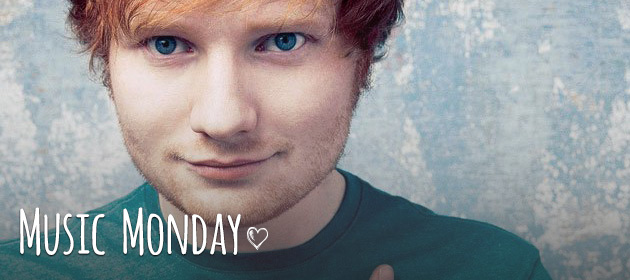 It's that time again. Yep, order it's Monday and this week's Music Monday is Ed Sheeran. I've not been a big fan of Ed Sheeran but recently I started to take a little bit of an interest. This is mainly because I saw the dance for the video of Thinking Out Loud. It's quite technical and he really impressed me with the song itself and the dance. He's not a professional dancer but that dance made him look great.
I recently listened to the set that Ed Sheeran did on the live Lounge on Radio 1. I really love it and I also love how amazed Fern is that he's so talented. They have such great banter. Ed Sheeran keeps very grounded, this site he almost doesn't believe that he's talented.
No Diggity is how he finishes the Radio 1 Live Lounge set and it really is something, especially when he goes off on a bit of a tangent and includes trills and rap from Blackstreet, Snoop dog, 50 Cent and Dre. It's a fab video. Enjoy!
Do let me know what music you have been listening to this last week. I'd love to know your thoughts are in the comments below.
Happy Monday!
Interesting Fact: Ed Sheeran actually comes from just down the road from where I live. I was told recently that my aunty and uncle actually used to teach said singer when he was younger before he moved to London to pursue his career and make it big. He recently went back to the school where they both still work and he did a performance for the kids there. Later he went to the pub with all the teachers. Apparently he couldn't get used to calling my uncle by his name and not being Sir. Pretty cool story huh!
Positively, the most vital element that is mature while buying drugs from the Web is to make a right choice. To order remedies online from a respectable web-site is safe. Let's talk about numerous possibilities. If you're concerned about erectile health problem, you have to learn about "levitra 10mg" and "levitra cost per pill". Did somebody tell you about "cheapest generic levitra"? Don't forget, consider "undefined". Young men with sexual dysfunctions need vocational help. The treatment plan depends greatly on the precise cause of the sexual problem. Along with their good effects, most medicaments, even so, can cause unwanted aftereffects although commonly not everyone experiences them. Online sex therapeutist services are the only safe variant if you are going to buy remedies, like Viagra, online.