<![CDATA[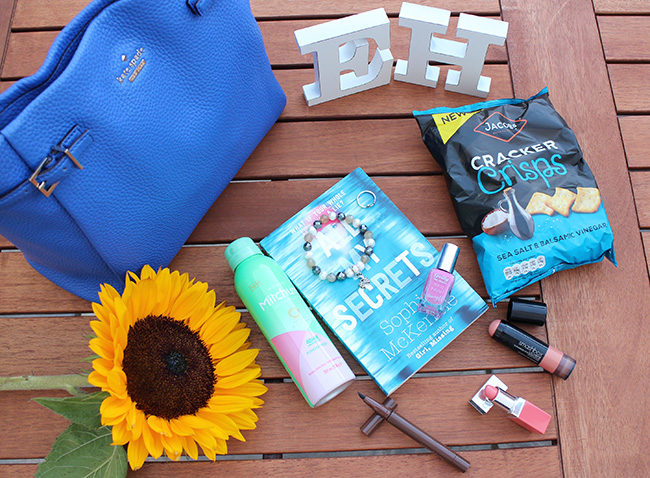 This last month has been a pretty crazy one, but I've enjoyed every minute of it. The sunflowers have been out and weathers been gorgeous and I've picked up a few beauty, food and fashion favourites throughout the month so here they are.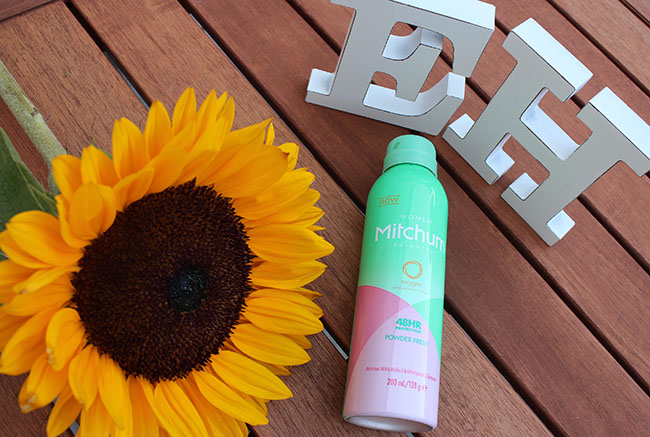 This is a bit of a strange one as can you ever really have a favourite antiperspirant. Well this month I've been loving this Flower Fresh Mitchum. It smells amazingly fresh and floral, keeps me dryer than any other has before and when I use it I smell good. Bonus!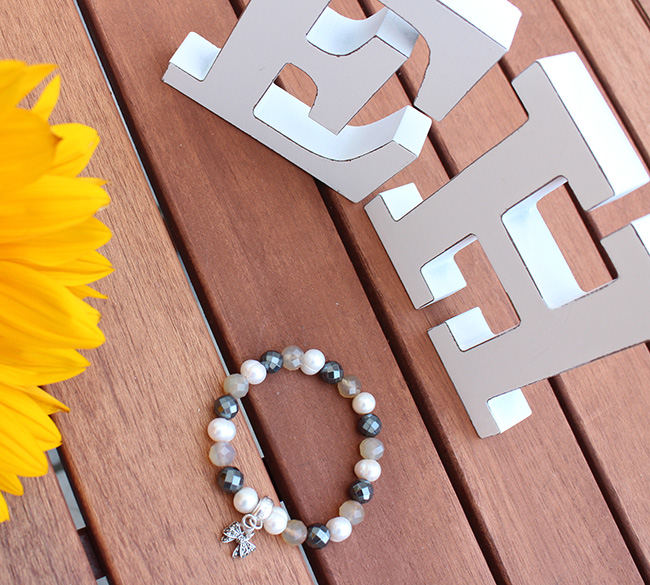 I was recently sent this gorgeous bracelet from the gorgeous girls at Charles Fish and I've been wearing it non stop. I love the silver and crystal bow and the amazing colour on the beads. It's just so pretty!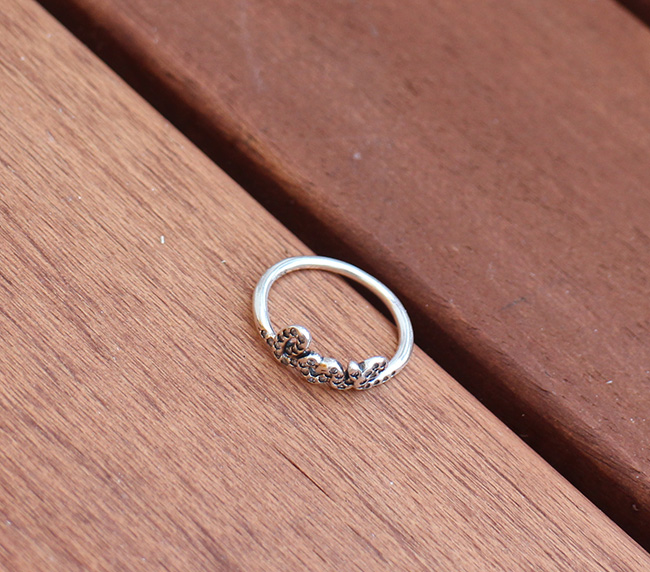 Another little pressie from June was this Love ring from Pandora. I have worn it everyday since I received it so it had to go in a favourites post. You can still get it from the Pandora Summer Collection along with a pretty love bracelet and necklace which might just have to be purchases at some point. I really wanted something that would complement my wedding band and engagement ring and this is perfect. Tip: If you're looking for something a little more special, Alex Monroe has some thing very similar in a very recent collection so go check this out too.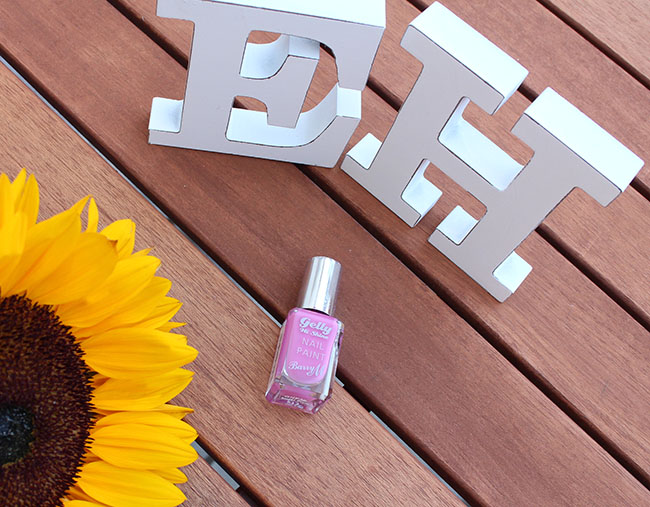 This pretty pink from Barry M is a colour that I've been going back to again and again. It's a really pretty tone of pink that isn't bright or light and it goes with everything. Sugar Plum is a perfect colour so if you see it, try it!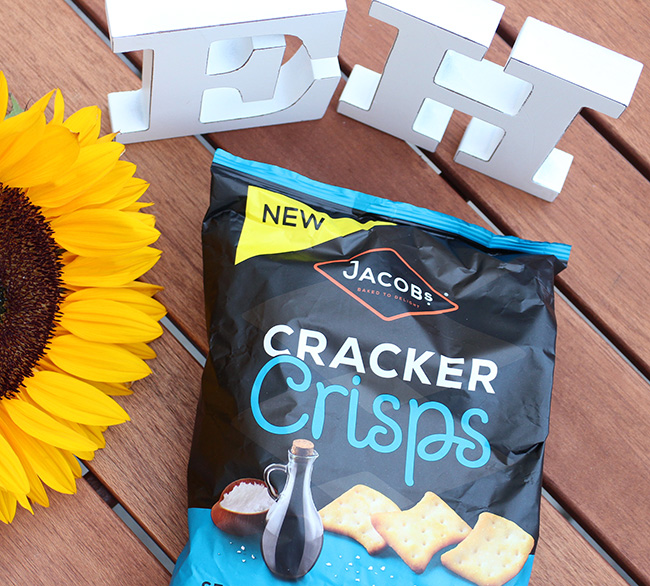 This month this yummy treat hit the shops. Jacobs Cracker crisps in Sea Salt and Balsamic Vinegar is the perfect treat even if it is calorific. Eek!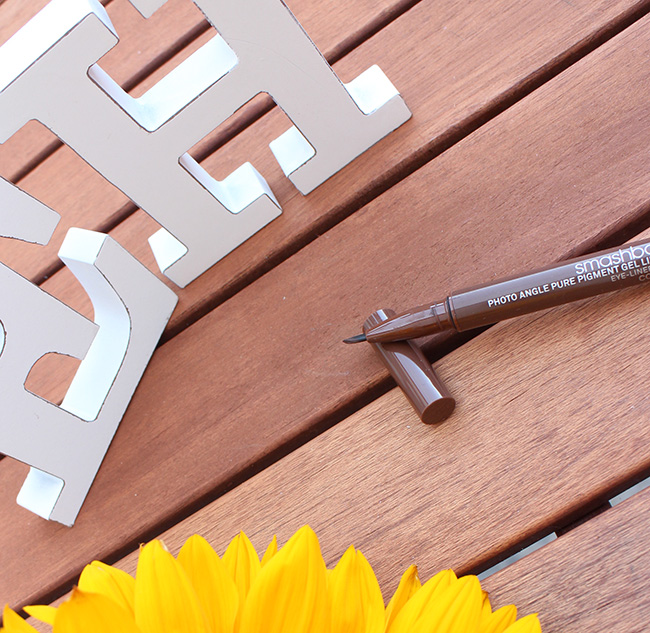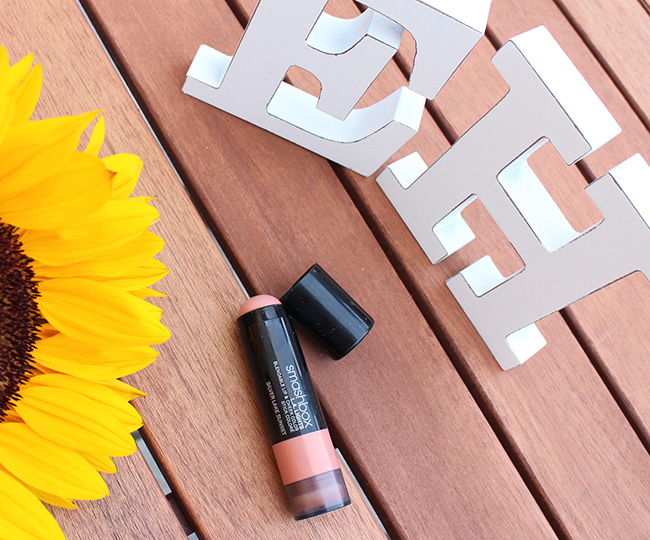 I was recently sent this brown gel eye liner and L.A Lights Lip and cheek colour by Smashbox. Being dark brown, the eye liner is slightly softer than the usual black that I am used too. It goes on really well, lasts all day and reminds me a lot of the Benefit They're Real push up eye liner. The Smashbox lip and cheek colour is really beautiful, it's a peach colour with a gold undertone. It blends really well and looks amazing on the skin. I'll be doing a full review of these products in the coming weeks so do look out for them.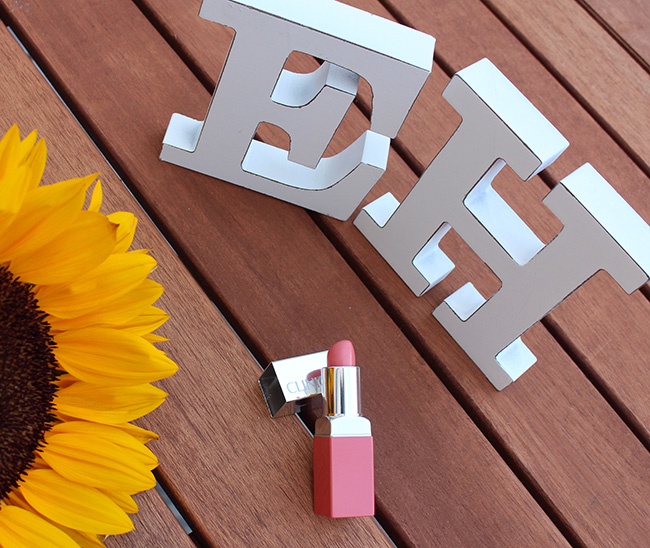 I picked up one of Clanique's new lipsticks in Melon Pop. It's apparently one of the most popular colours in the collection and I can see why. It's a gorgeous creamy matt peach and again I've been coming back to it constantly throughout this month.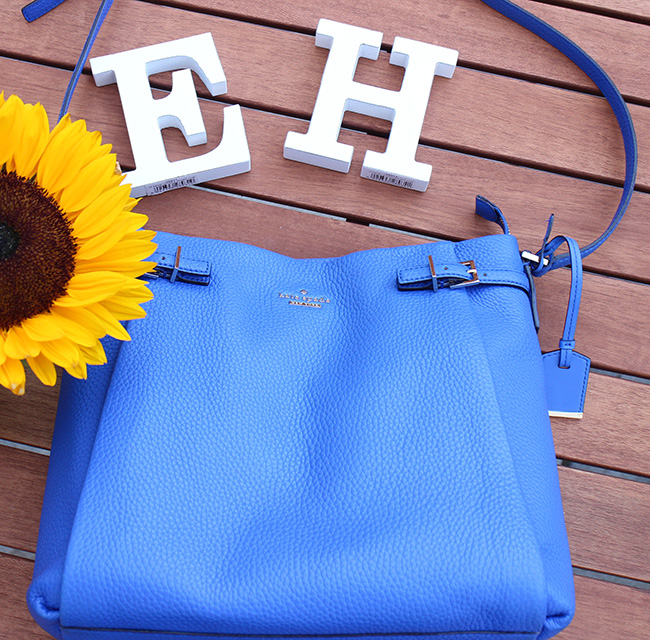 I was very lucky, for my birthday my husband was very lovely and bought me a cheeky Kate Spade purchase in their awesome sale. It's the Kate Spade Holden Street Brandy and it's beautiful. I was so shocked that I was too scared to use it at first, but this month I've used it a lot and I'm totally in love with the colour too. It always brightens my day. What have you been loving in the month of August? Let me know in the comments below. Happy Shopping!