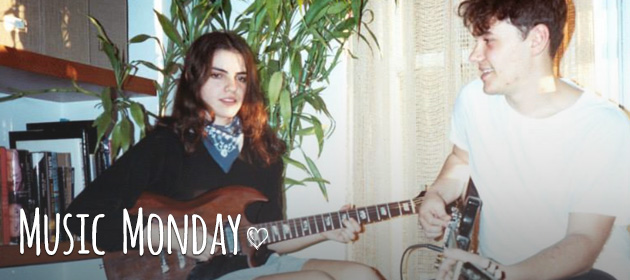 Happy Monday! We're back this week with music from the wonderful Jack and Eliza, a guitar duo from New York. Despite having their hands full studying full time, they just released their debut album Gentle Warnings, a fantastic collection of jangley guitar pop tunes with vocal harmonies reminiscent of Four Freshmen and The Beach Boys. In fact Jack used to sing in a barbershop quartet and even more impressively Eliza was the youngest ever winner of the John Lennon Songwriting Contest "Song of The Year" when she was just 15.
I've picked out the track Hold The Line, the bright and catchy album standout which features some of the album's coolest vocal lines. It's also one of the rare tracks on the album to feature any kind of percussion, albeit the occasional tambourine snap. This just gives more sonic space to the wonderful vocals and intricate guitar strums that make this a great track and a band to keep a close eye on.
Take a listen and let me know in the comments section below what you've been listening to lately. Have a great week!