<![CDATA[This week has been quite a crazy one. I hope that you have been enjoying my Instagram pictures. Here's a little recap.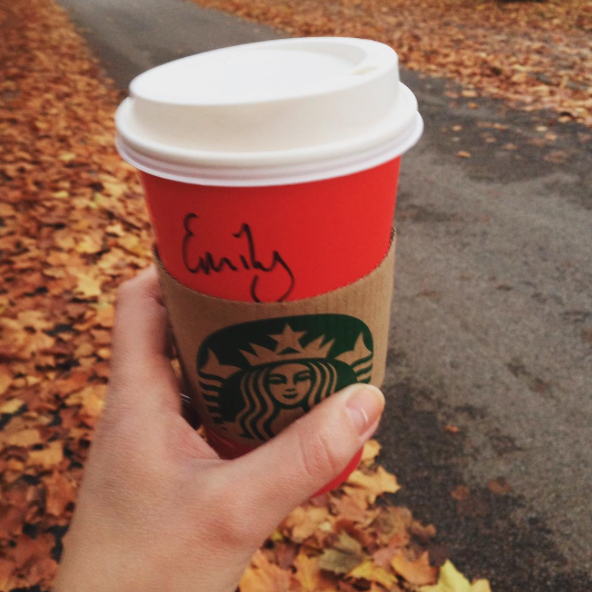 I've really been loving the christmas drinks in Starbucks, especially the Chai Tea Latte and the Gingerbread Latte. So yummy! It's great to have the festive red cups back. Is it to early to start feeling christmassy? I've had quite a few in the last week so I should really try to keep that down to a limit or I might pile on the pounds. Eek!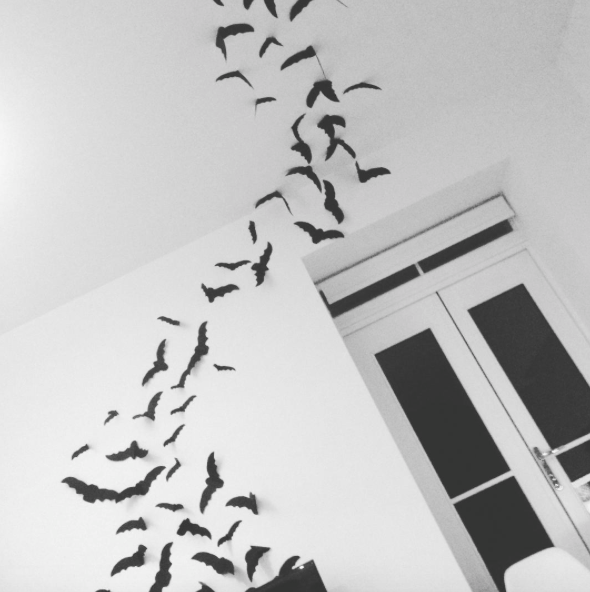 I've cheated a little as these pictures didn't go up till Monday as I was ill but last weekend was our first ever house party in our new flat. We've been here a few months but my husband broke his arm and we never celebrated moving in. It went down really well and I spent a little over a week dressing our flat in Halloween decorations. I chose to cut out loads of bats, I made it look like they cam to of the television and we're going around most of our flat. The trick was to use Command stripes to attach them to the wall. They have a little tab that you pull so the strip stretches and doesn't pull the paintwork off. Nifty!
Here's a cool picture of everyone that came to our party. Everyone dressed up and there were some awesome costumes. There was a skeleton with amazing makeup and creepy contact lenses in, a Star Wars character, two cats, a mummy and so many more. Can you spot me?
My husband wanted to be in the picture too. Yep that's a lobster outfit!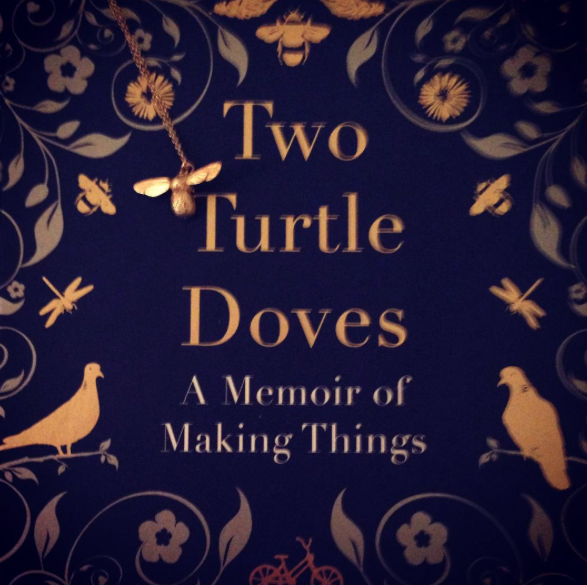 The same day I decided to pop down the road to Snape Malting with my aunty and check out how Alex Monroe makes his jewellery. I have written more about my morning with Alex Monroe here though so go and check it out!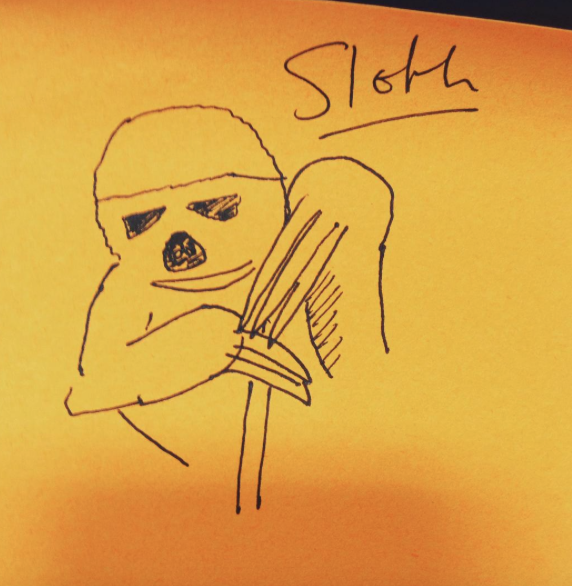 Ever since we went to London Zoo and saw Sloths we've fallen in love with them. They're so sweet and have such cute faces. I work with my husband and on Wednesday he drew me a sloth, and gave it to me  while I was on a conference call as I was still feeling a little bit ill with this strange cold/flu thing that I've had this week. What a great picture, it really made me smile!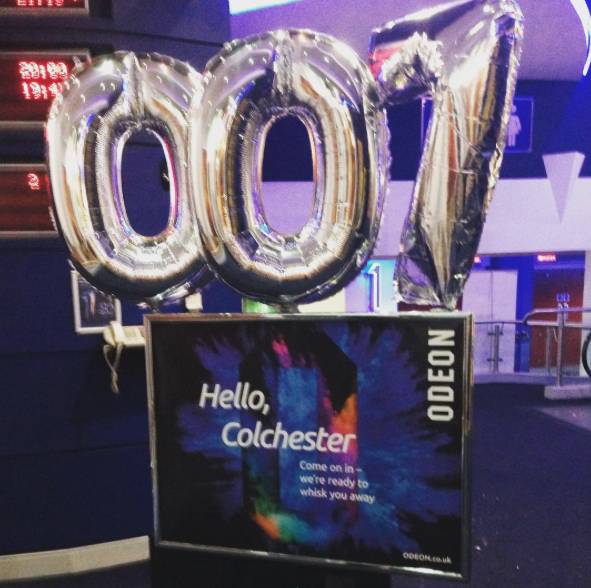 On Thursday we went to see the new James Bond film with work. I really enjoyed it, it's action packed and Daniel Craig is very good in it although the ending was intriguing. Have you watched the new 007 film, if so what are your thoughts on it?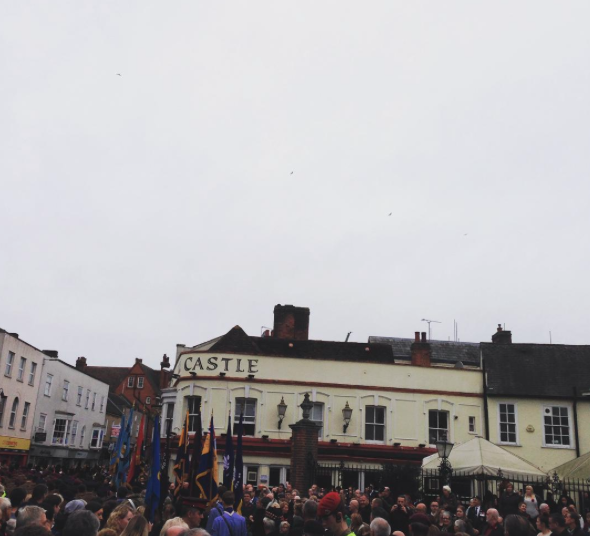 I live in Colchester and it has quite a military presence here so the Remembrance service is always extra special. Today there was a great turn out, the town was full of people. The main high street was packed and all there to show their support and remember those that were touched by war. It's the most emotional service I've ever been to especially as they have a tradition of clapping all of the past and present servicemen and women. Do they do that anywhere else? Hope you have enjoyed my little run down of my week. Did you get up to anything special this week? I'd love to know in the comments below. Have a great week!