<![CDATA[One of my goals for this year is to give my desk a major Emily Hearts makeover. Since I spend quite a few hours each week writing, editing photos and reading magazines and other blogs, it's important that my desk space is inspirational, cosy and glamorous, and above all somewhere where I can feel comfortable and creative. A good chair, a clean and clear surface and pictures are all essential ingredients when it comes to a blogger's workspace, but one of the most important and often overlooked elements is the colour scheme. A lot of my home is yellow and white with splashes of pink, but I wanted to explore some different ideas for my new space. Here are 5 dream desks that caught my eye on Pinterest. I'm not sure which one I'll use as my muse yet, but I thought I'd share them with you!
Candy Pink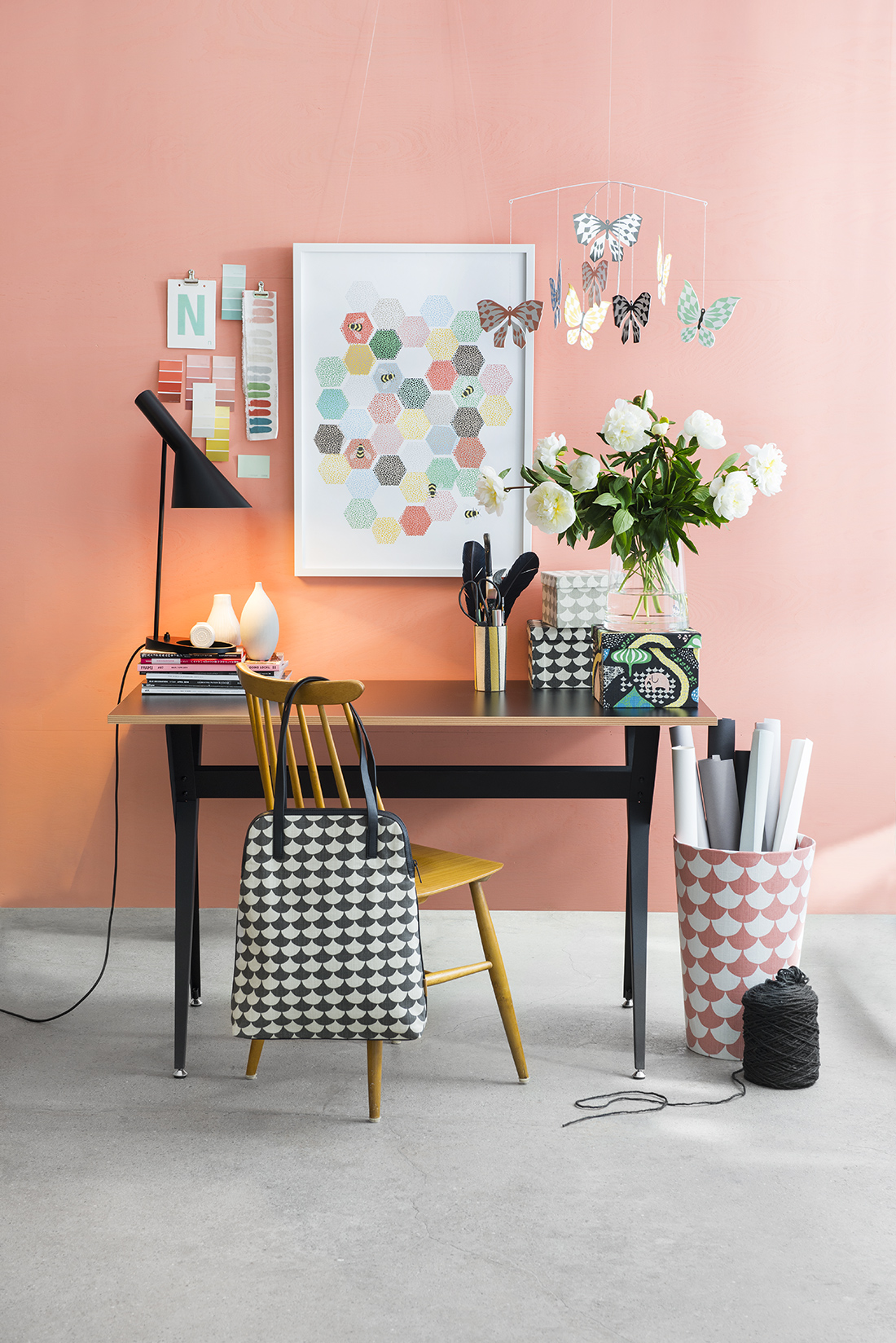 I love the soft pastel pink wall colour and while I wouldn't normally consider a black desk I think it works really well here. I love the butterfly mobile and the colour swatches on the wall too. And long time readers know that I'm particularly fond of bees, so the colourful hive art on the wall really struck a chord with me!
Black and White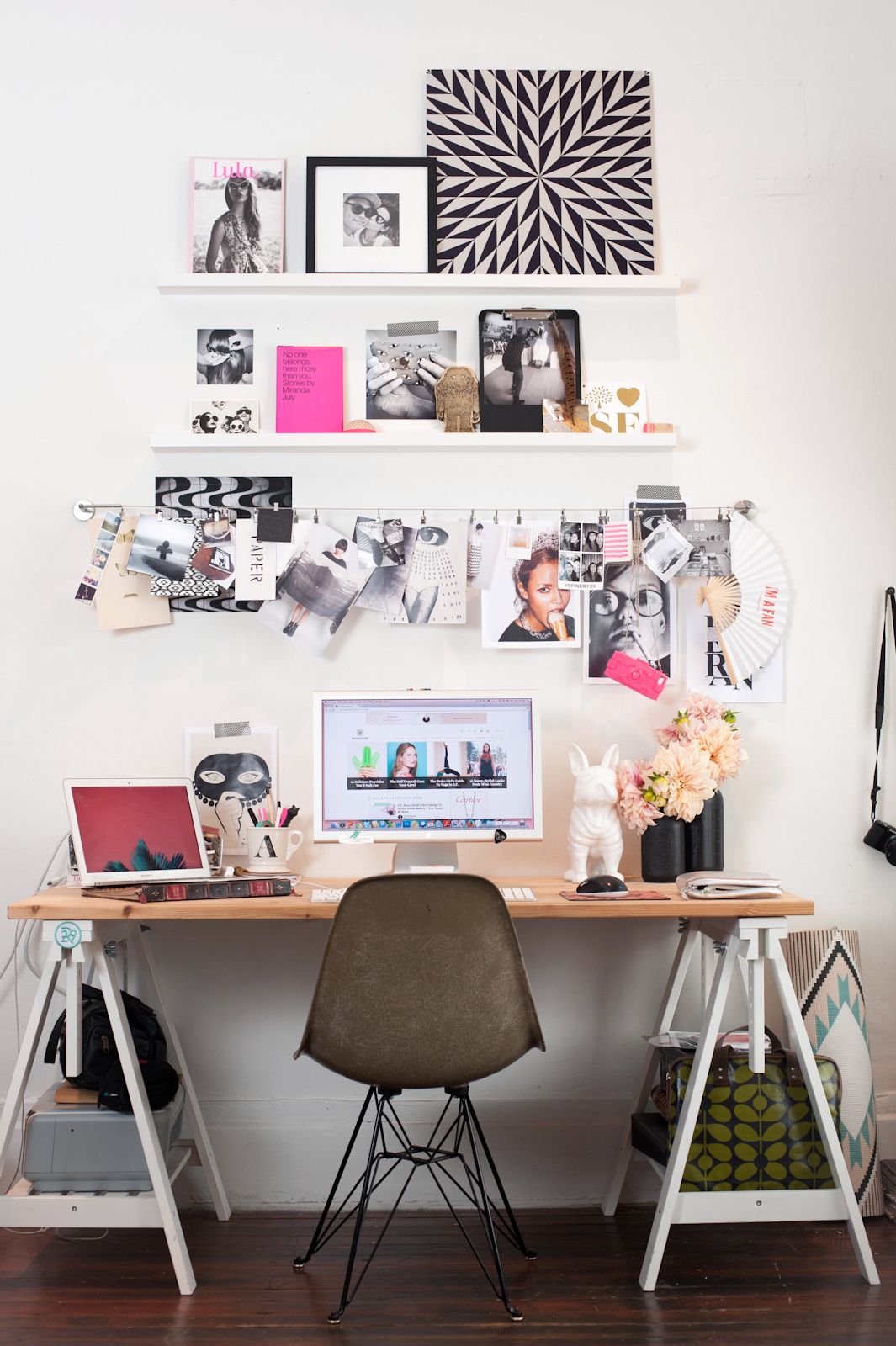 While this desk doesn't have a dominant colour, I love how having black and white can make one vibrant colour stand out amongst the crowd. This actually makes it really easy to change the main colour of your workspace regularly by just swapping in a new colourful picture or postcard. Food for thought! Having the base of black and white pictures is the key here, I'm quite keen on having some style icons such as Marilyn Monroe and Audrey Hepburn on the wall for inspiration – I've already found a few nice big canvas prints of them at 
Baytree Interiors
 in their canvas wall art section.
Yellow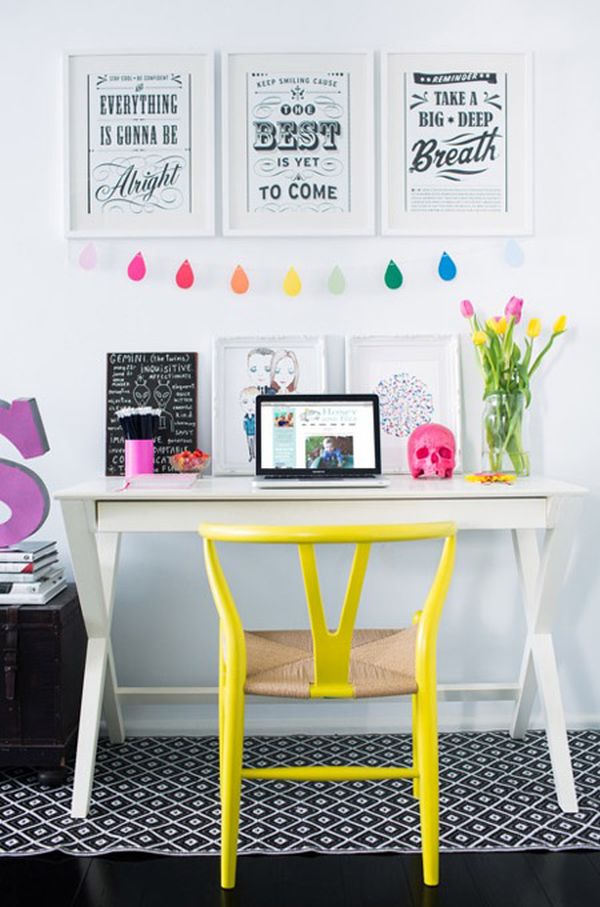 Okay, so I wasn't going to feature yellow, but I just had to show this one off! The chair is so striking I just love it. So while this desk doesn't have any shelves which I'm very keen on, I do like the simplicity of the three pictures on the wall. The pink skull is a nice touch too, it seems like something Damien Hirst might have on his desk if he were a blogger!
Beige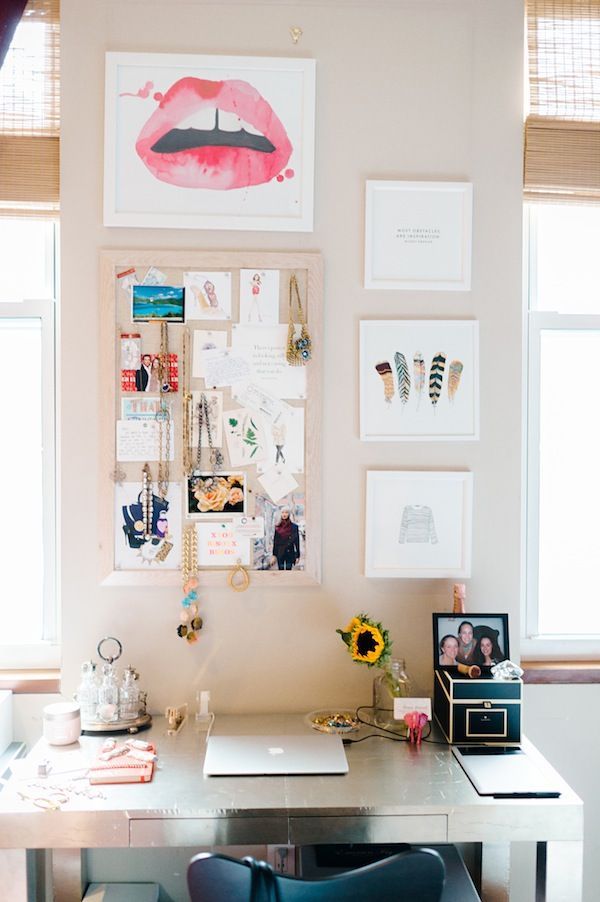 Beige.
Beige
! Seemingly quite a boring colour, but for this desk space it really works as a neutral background, allowing more dominant colours to come to the forefront. I love the sunflowers and the lips artwork. I already have a pinboard, so that's definitely something I'll include.
Blue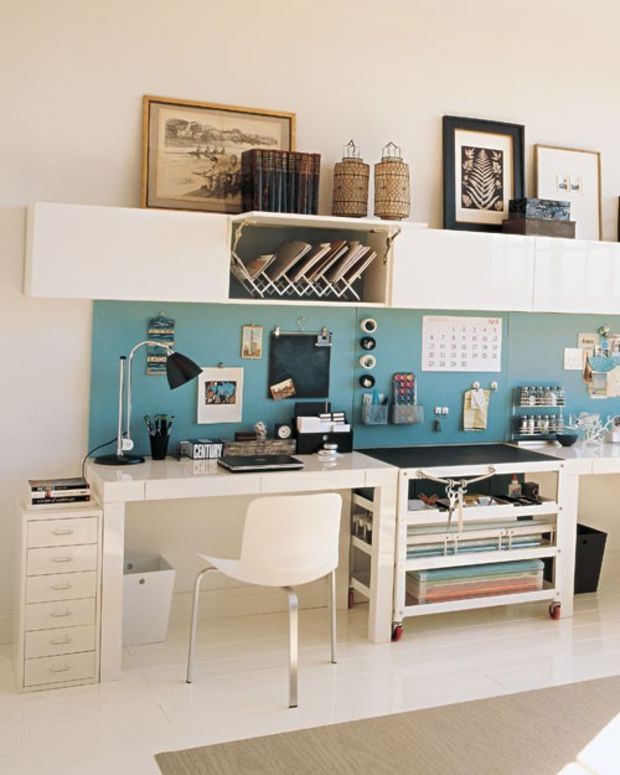 I thought I'd finish with something quite different, a dusty blue back wall covered with useful hooks and hangers. Sometimes I have to use things like tape, blutac and other nicknacks for my photos, so having them all organised and to hand could be very useful. I also love the Eames-style chair in this photo and the tidy storage up high. More resourceful than creative, but great for someone who needs the storage! Which desk do you like the best? Let me know in the comments section below, and if you want to share a photo of your current workspace then I'd really love to see it! Happy shopping! * Sponsored by Baytree Interiors. They asked me about my desk space and inspired me to think about giving it a makeover!